While fashion works out its time management issue, the first order of business will be the designer shuffling underway in Europe; namely at Dior, Lanvin and the unremitting whispers of Hedi Sliimane's departure at Saint Laurent. Rumor mongering has abounded in the last few months through the menswear, couture and now women's RTW collections beginning in New York this week. We canvassed some industry experts for some considered prognosticating with a soupçon of existentialism. Also handicapping our own favorites trading card-style:
Cathy Horyn, Critic-at-Large The Cut, former New York Times Fashion Critic
Robin Givhan, Washington Post Fashion Critic
Lynn Yaeger, Contributing EditorVogue and Vogue.com
Julie Gilhart, Fashion Consultant
Kate Betts, Editor and Author, My Paris Dream (Spiegel & Grau 2015)
Teri Agins, WSJ columnist and author, Hijacking the Runway (Avery 2014)
And Paper's very own Kim Hastreiter and Mickey Boardman
The Players
Raf Simons
Home: Antwerp, Belgium
Age: 48
Stats: Raf Simons menswear, 21 years; Jil Sander, 7 years: Dior, 3 years.
Favorite pastime(s): Refuting he's a minimalist and Sterling Ruby shows
Currently: Straight chilling. Going to Disneyland Paris with his boyfriend. Declining every job offer available in fashion.
Erdem Moralıoğlu
Home: London
Age: 39
Stats: 2005-present, own women's RTW label.
Weaknesses: Florals, lace, Keira Knightley & Sienna Miller.
Currently: Tending to his first store in London's Mayfair.
Would he?: His serenely beautiful and thoughtful hand would dovetail quite nicely with Alber Elbaz's legacy at Lanvin, but would he take time away from his own business at this critical and exciting moment? Doubtful.
Sarah Burton
Home: London
Age: 41
Stats: Alexander McQueen, 2010-present.
Backstory: She famously and gracefully succeeded her longtime boss after his untimely death and in the process brought the brand down to earth injecting a more realistic point of view.
A Womans' Work: The feminine fantasy of Dior was always been a man's interpretation. Is it time to get real?
Alber Elbaz
Home: Paris
Age: 54
Stats: 97-98, Guy LaRoche; 99-2000 YSL; 2000, Krizia; 2001-2015, Lanvin
Honorific: Most Beloved Person in Fashion
Quotable: "It's okay to make people miss you sometimes because then they are excited to see you when you say, 'Honey, I'm home!'" Bless.
Last-used emojis: ❤️💖💕💞💓🎈🎀🙊🐼
Hedi Slimane
Home: L.A.
Age: 47
Stats: 96-2000, YSL menswear; 2000-2007, Dior Homme; 2012-present, Saint Laurent.
Passions: Photography, street casting celebrity spawn.
CV highlights: Ghosting for five years; being Karl Lagerfeld's favorite.
Currently: Pissing off a critic, fattening the Kering bottom line. Fielding exit rumors.
J.W. Anderson
Home: London
Age: 31
Fun fact: Anderson goes by "Jonathan," JW is just for the brand.
Stats: 2010-present, own mens & women's RTW collection.
Moonlighting: Creative Director of Spanish leather good's label Loewe since 2014.
Speed Racer: While other brands recalibrate and designers gasp for air, Anderson has no problem with the current pace of fashion: "Fashion is at the speed it should be; media drives that so we have to keep pace." he said in an interview in London's Guardian.
Short Listed: He is a fashion winner (a BFA sweep this year) and already in the LVMH family which puts him near the top of any Dior list.
Phoebe Philo
Home: London / Paris
Age: 43
Stats: 2001-2006, Chloe; 2009-present, Céline.
First Job: Stella McCartney's asst. / bff at Chloe
Thank her for: Changing fashion. Potted banana ficus ubiquity.
Currently: Staying at Céline. Everyone chill.
Sophie Theallet
Age: 51
Home: Brooklyn
CV: Azzedine Alaïa, Jean Paul Gaultier,
Current position: Favorite of editors and stylists for her straightforward but sophisticated clothes.
Would she..?: Head back home for Lanvin? Nous verrons…
Meet the Players
Simone Rocha
Home: London
Age: 29
Stats: 2010 Fashion MA, Central Saint Martins. Eponymous label 2010-present.
Known for: Wowing critics and customers with her perverse take on feminine tropes.
Family ties: Her father is the award-winning, Dublin-based designer John Rocha.
Tongue wagging: She is on everyone's list for Lanvin and Dior (or anything really; she's fab).

The Houses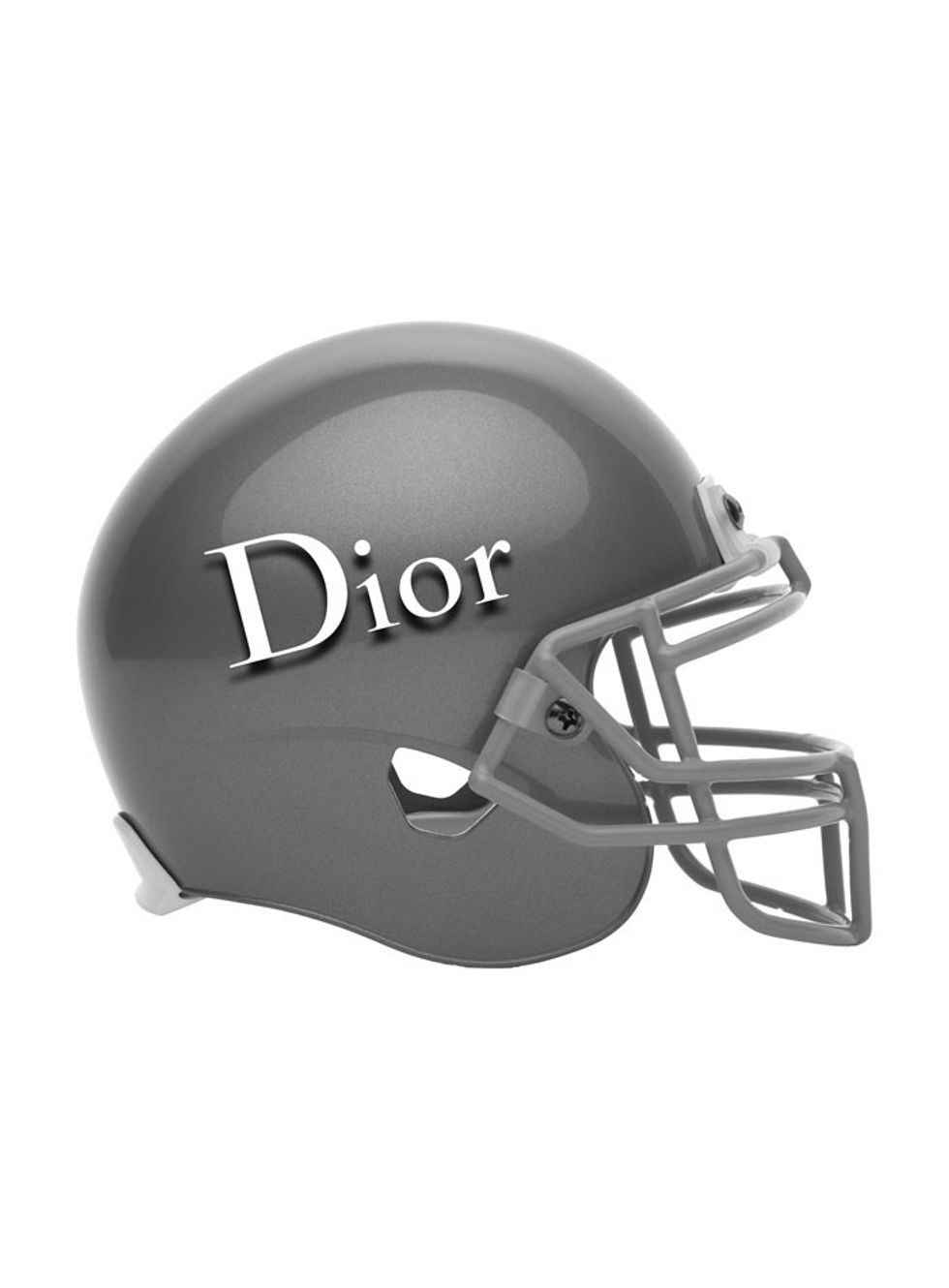 Cathy Horyn: It seems as if there were many more choices four years ago, when they were looking in 2012, and now the pool has shrunk, so it's harder. I think Alber Elbaz would be a great choice, barring any non compete. Alber could take any house and do something right for that house. The same way he did at Guy LaRoche and Saint Laurent. He is very good at interpreting a brand. But I don't know what's on his dance card. For Sarah Burton, I just don't know [where she'd move to] to be honest; she's so identified now with McQueen and she has sort of worked it out there, especially this last season. It's also not everybody's cup of tea to work in Paris, either. But I think Sidney Toledano's is a wonderful boss and he is great with talent. You need someone [at Dior] who has creative director experience, to organize a big team. And the other thing, which Raf definitely had, was a vision. You have to make a project, not just rework 1950s Dior. John had a project, Raf had vision. Not many people have that quality, which limits the pool. Definitely Alber has it, Karl Lagerfeld has it, Marc Jacobs has it and Phoebe Philo has it.
Robin Givahn: Perhaps Simone Rocha? She's really a wild card, though. Or someone like Chitose Abe of Sacai? That could really shake things up!

Lynn Yaeger: I think Alber would be great and I think a lot of people thought that when he left Lanvin that was what was going to happen, but it was just a coincidence of timing. An interesting wild card would be Simone Rocha; she's fabulous and young and what she does is very pretty. She's very small at the moment but that would be crazy and fun.

Julie Gilhart: Maybe it would be good to the give the team there a chance to see what they can do. Raf Simons breathed new life into Dior. It's such a special house and will last forever. I see no rush to give someone this jewel. I say wait.
Kate Betts: Alber Elbaz would do Dior beautifully. He has the couture skills and the aesthetic for a house like Dior. But he might also be more interested in creating his own house at this point.

Mickey Boardman: I think it needs to be a big name who gets it and also thrives under the pressure the way someone like Michael Kors does. It can't be a sensitive artist like Raf Simons. I think Alber would be incredible but supposedly he has his heart set on doing Chanel after Karl is gone. Although who knows when that would be? The best solution might be to find an incredible unknown who already works at Dior -- look at how amazing Alessandro Michele at Gucci has been and he wasn't a big marquee name brought from outside. There was a moment that J.W. Anderson was rumored to be the favorite for Dior. He's done an amazing job rebranding and reviving Loewe, another brand owned, like Dior, by LVMH. I think he could do a fabulous, young, fresh job at Dior. Erdem is also a rumor. He's really hit his stride with his own line and I worry that a gargantuan job like Dior might make it harder for him to continue thriving at his own label.

Odds in favor of: Alber Elbaz (3/2) and Simone Rocha (4/5)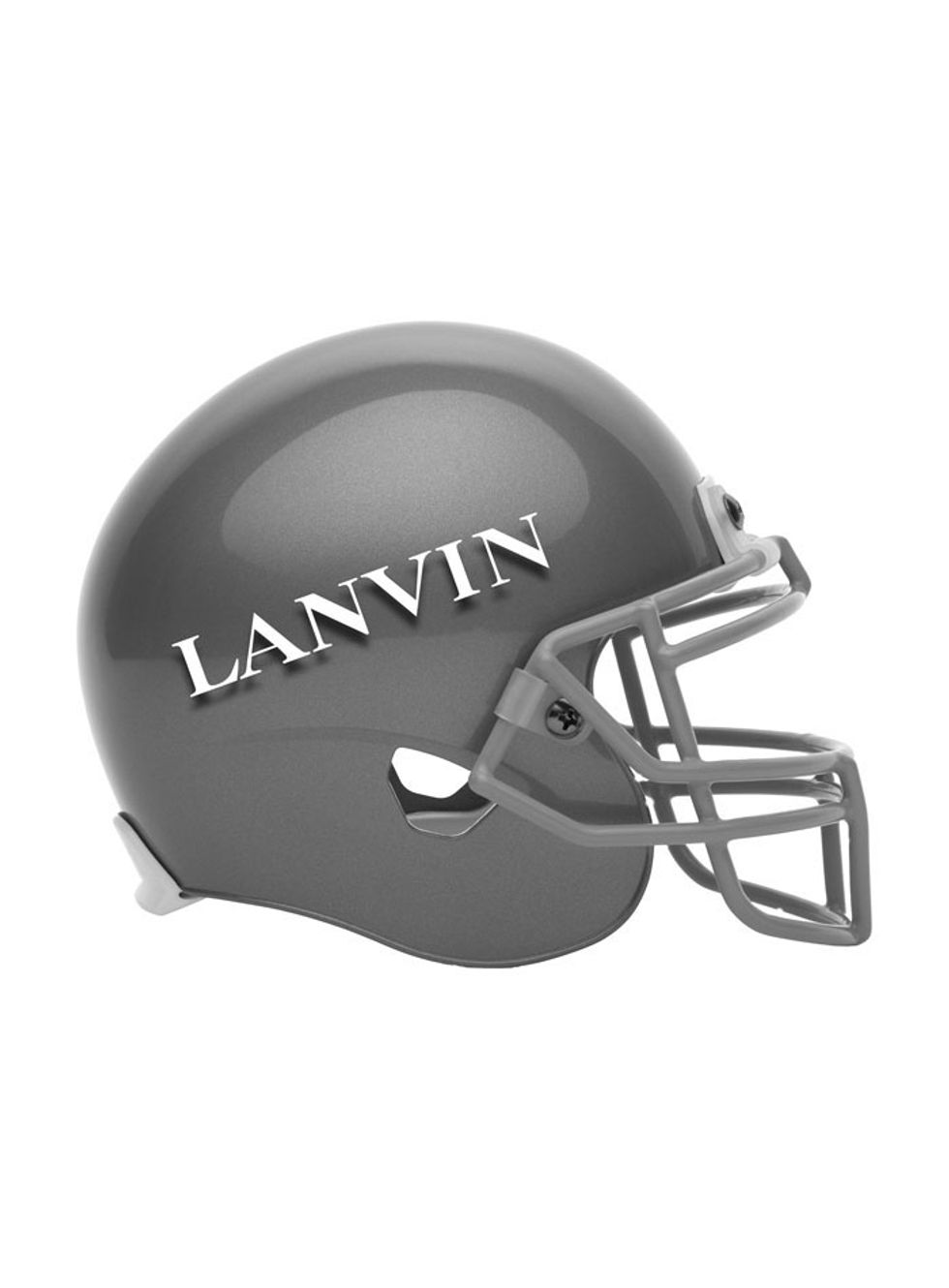 Gilhart: Alber Elbaz was Lanvin. Him leaving the house he built from scratch is such unique scenario. He was the glue that kept it all together. This is a hard one.
Yeager: There's turmoil there and I hear lots of names floating around from Haider Ackerman, to Erdem, to Stefano Pilati. To me it fits into the larger question of these being very expensive clothes and they're in department stores and do enough people what them, do younger women want them and how are we shopping now. To me that is the larger question more than who is designing.
Hastreiter: As far as Lanvin goes, I am a big fan of Simone Rocha and think she would be a great fit there. I also always loved what Marco Zanini did at Rochas when he was there. He might be a good candidate for Lanvin also.
Betts: In the tradition of the French couturier why not Sophie Theallet? She knows the history of the house and she has the sophistication and the skill.
Givhan: After seeing her fall collection: Sophie Theallet! I stole that idea from Kate Betts.
Boardman: I think Lanvin is in a tough spot because Alber was and is so beloved and the way they got rid of him was not particularly nice. I think so many of the Lanvin customers were attached to what Alber was doing so a designer change is potentially disastrous. The only solution would seem to be another talented designer who inspires customer loyalty. Simone Rocha seems to be the obvious choice for that.
Odds in favor of: Simone Rocha (3/4) and Sophie Theallet (2/3)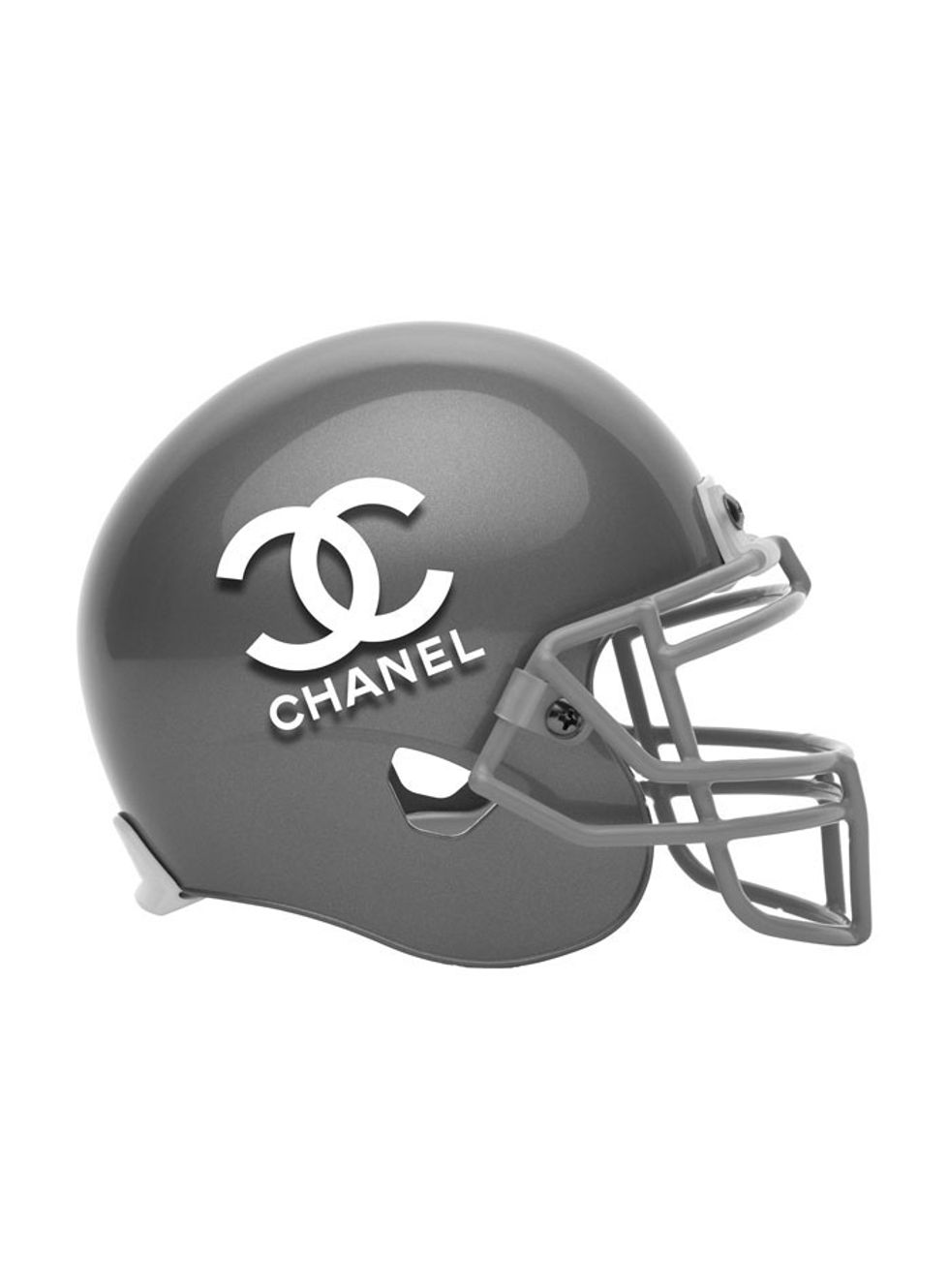 Gilhart: I see Chanel in 15 years still going strong. Karl is extraordinary and if he ever decides to do something else, Alber Elbaz would hands down be the one be at Chanel.
Horyn: People say 'if Karl can do all of these collections why can't everyone' but lets look at everyone like individuals. Everyone is different and Karl has that capacity and has been doing it for decades. And he loves doing it.
Hastreiter: The jewel in the crown: Chanel. Isn't this what everyone wants? Alber Elbaz would be amazing. Hedi Slimane would be amazing (and would be Karl's obvious choice), but I also think Marc Jacobs or Proenza Schouler would be fabulous for this also. Maybe before Karl retires, he should let a bunch of different designers each season design limited edition Chanel collections (interpretations) for a few years as a finale. Hell, let Rei Kawakubo do it for a season! Let Hedi Slimane do it one season, let Alber try it, let Margiela try it, let Phoebe try it, let Azzedine try it, let Galliano try it! Kind of like "Guest Editors" Limited Editions. This would be an amazing experiment.
Odds in favor of: Alber Elbaz (2/3), Karl Lagerfeld forever (4/3) and Hedi Slimane (4/5)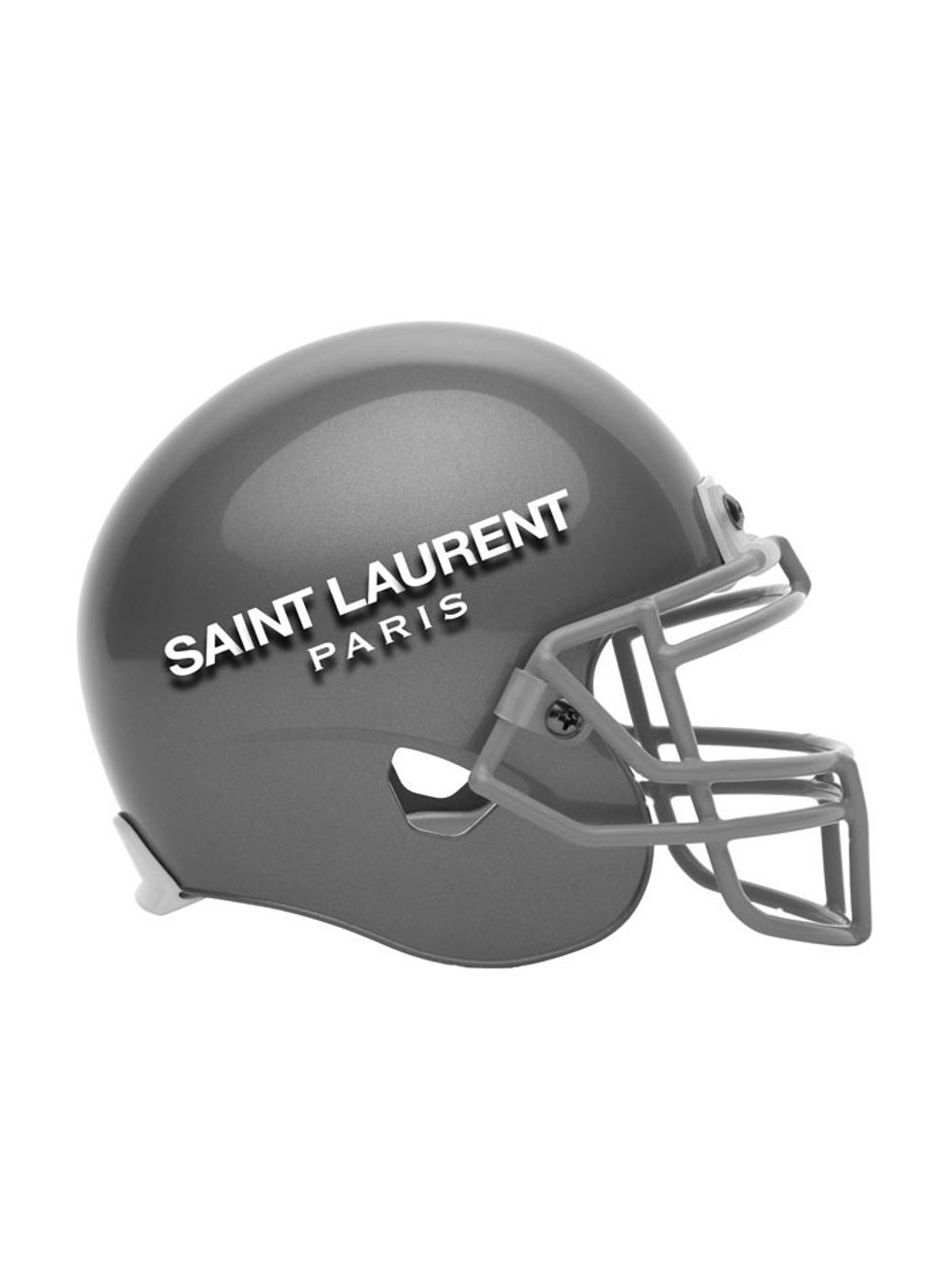 Yeager: Everyone thought [Hedi] Slimane was going to Dior and that it would be announced after the mens shows and it wasn't announced. So I don't know. I'm not sure he could repeat the Saint Laurent success anywhere else. But I didn't think it was going to be successful the first time and it was hugely successful, so what do I know. He seemed to know from his friends and LA people; he could isolate a vein of a what a rich skinny person would want.
Hastreiter: Hedi Slimane should go nowhere! He is 1000% PERFECT at Saint Laurent in my opinion. That said, if Hedi is absolutely sick of fashion and wants to start a rock band instead I think perhaps Raf Simons should be considered for Saint Laurent.
Odds in favor of: Hedi Slimane (5/4)and Raf Simons (1/10)
But what if…?:
Agins: When Marc Bohan was designing for Dior, he was getting a lot out of the creativity and everything also like Karl at Chanel because people were actually wearing their clothes. Right now designers are just propping up the cash cow of accessories and cosmetics. It was what Colombe Nicholas, who was the President of Dior in the eighties, said '"…you're making movies to sell the popcorn." So the designers think, 'Why should I stay here and design 16 collections?" The people aren't getting fired, they're leaving of their own accord. I remember when Patrick Robinson went to the Gap, and before that he had done a capsule collection at Target, I did a story with him and said he didn't really want to go back to the high fashion drill because he liked the exercise of dressing a ton of people and they could do a lot of things. I wouldn't be surprised if a lot of these guys ended up at a more mass brand because they want to get their clothes worn. There can't be that much satisfaction doing all of that work just for publicity.
Hastreister: Maybe Renzo Rosso should buy Vivienne Westwood and have john Galliano take over as the designer there and let him go wild. This could blow everyone's minds and Galliano has the right DNA for this brand and Vivienne is getting up there. Then maybe J.W. Anderson or Phoebe Philo could take over Margiela. They would both be amazing at Margiela. Or, HELL, why not just invite Margiela back?
Or, if Phoebe Philo left Céline (God forbid) maybe Alber would go somewhere like that -- though I would cry if she left. She is also not the type of person looking for a maniacal job of designing a hundred seasons a year although she would be stellar to take over ANYTHING. Céline has been perfect for her. But she would also be perfect for Hermès, no? My favorite moment of all time was when Martin Margiela was hired to do Hermè s years ago. Having Philo do Hermès would rival this. She'd do an amazing job there.
Do Brands Need to Live Forever Or Can They Just End?
Gilhart: Nothing should be forced into a formula. We all have to be open to doing things in new, fresh ways that are smart and have integrity of thought. I think every situation needs to be examined uniquely.
Yaeger: The names live on in fragrances and fashion history and are synonymous with French fashion. Even when you would buy the Alber Elbaz Lanvin clothes with the label and the date and the beautiful tag -- all of that is very powerful and such a sentimental thing. That works and it sells.
Horyn: There are a lot of RTW brands in Paris right now that are OK, but we're not blown away by the talent. You begin to wonder if it's hard for Dior not to have one man or woman at the head of the house. What's wrong with a design team doing it? It's tough now because these brands are so big it's not so much about the person it's much more about the brand. I can't believe I'm actually saying that, but if you're looking down a crystal it could be the way it works. I'm a little bit torn about that because I love creative people, I love individual creativity, like the Rei Kawakubos and Alia Azzedine's of the world. But the issue is time. So you can have a figurehead, but you're not fooling anyone to think that it's not being produced by massive teams of people.
Betts: Are the designers propping the brands up? Or is it the other way around? Heritage brands like Dior and Chanel and Lanvin are iconic and most consumers around the world recognize the brand name first and foremost. I also wonder how the influence of social media will change the balance of power between brands and designers.
Givhan: The only reason I hate to see brands die is for fear of so many people possibly losing their jobs. But in theory, it would be OK to let a brand die a dignified death and put money into building new brands with some of the super talented designers out there, like Dion Lee or Jonathan Simkhai.
Boardman: I think culturally speaking it's fine for brands to die or be reborn but it's not realistic when you think about it from a business standpoint. What happens to the atelier and the employees and the stores and supply chains? I think we need to have fresh thinking about how to approach the problem and remember that signing a bold faced name designer isn't always the best solution.
So What Does It All Mean?
Hastreiter: There are two types of designers: Maniacs like Karl Lagerfeld, who live to design a thousand collections a seasons and those who don't want to become machines and who want to have an inspiring life and create beautiful work -- not become a human factory
Horyn: The system isn't broken, it's just moving and changing. Everyone is trying to keep up with what our conception of time is. They're confronting the reality of a global world where everything is done by cell phones and everybody sees it simultaneously and the obsolescence factor is huge. And who fills the shoes and how it will also be influenced by that. And I don't think the public really cares. How many people know who Alessandro [Michele] is or Demna Gvasali at Balenciaga [who moved there recently from Vetements]. Which was a wise move, I'll add. He brings an Eastern-European and German perspective, which is fresh and interesting. He obviously has skills and will be interesting at a house based on construction and shape. But inevitably the industry will follow where the patterns of time are taking us…. Also we'll have to accept that some concepts we hold, like creative autocrats, creative directors may also vanish.
Lynn: When cars came out the horse and buggy people said 'oh everyone will want to have both, there is nothing to worry about.'" And that's not what happened. Which is to say, no one knows whats going to happen [in fashion]. Things are happening so fast now, I wouldn't know what it's going to be like in the next 10 minutes let alone in a few seasons. If you look at the clothes from 1915 to 1925 there is such a difference between everyone being so trussed up and long dresses to being practically naked a decade later.
Agins: If designers haven't gotten a hold of social media, they're shaking in their boots right now. Instagram, Snapchat, Facebook, YouTube, is all part of the puzzle. And so when other designers see someone like Kanye West very clumsily come in [to the fashion industry], and be able to make waves just because he knows how to work in that space, they are definitely scratching their head. Will the cream rise to the top? And if it does how will they do it, how will they get the eyeballs?
You May Also Like