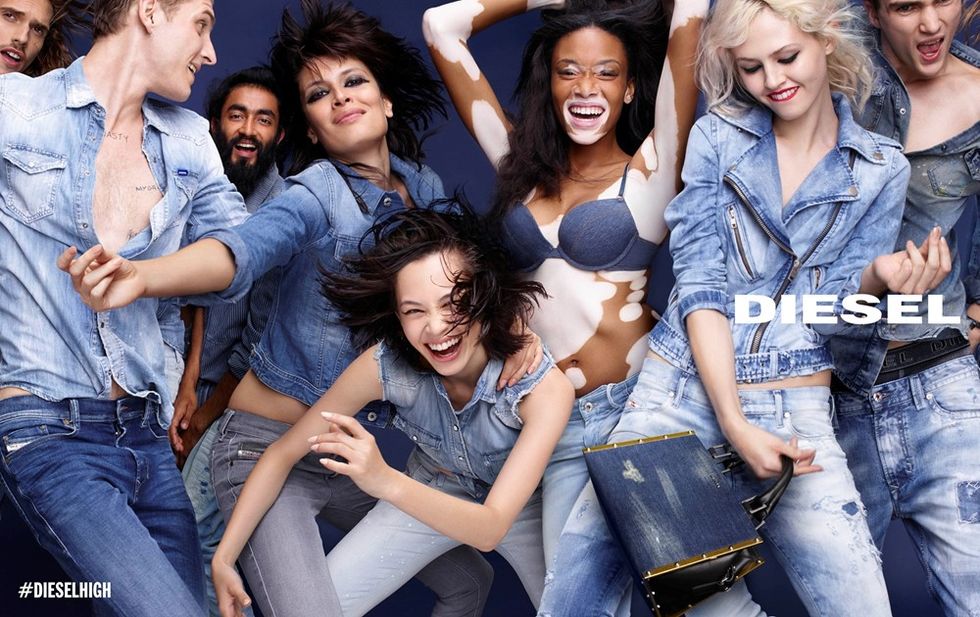 After a stint on
America's Next Top Model
,
Chantelle Brown-Young
first caught our attention as the face of Disigual's vibrant ad-campaign back in September. Now she's the stand-out star of Diesel's SS15 campaign alongside Charlotte Free and Gryphon O'Shea. Photographed by Nick Knight, the models are, refreshingly, all smiles.
For last year's Spring/Summer campaign, under the new direction of Nicola Formichetti, Diesel focused on highlighting a diverse range of models. Leading with the hashtag #DieselReboot, the brand tapped fashion writer
Jillian Mercado
, who worked denim-on-denim in a wheelchair like no other next to other faces who defied the traditional model standard.
This time around it's all about #DieselHigh, the campaign's hashtag that aims to spread fun and positivity. "I told [Nick Knight] I just wanted to see people smiling and having fun," Nicola Formichetti told
Style.com
. The Diesel Creative Director also notes that the shoot is retouch-free. "Of course we played with the background color and the clothes a bit, but no one's head was chopped off and replaced with another. We wanted it to be pretty raw. I find imperfection really beautiful." See the rest of Diesel's take on carefree fashion, below.