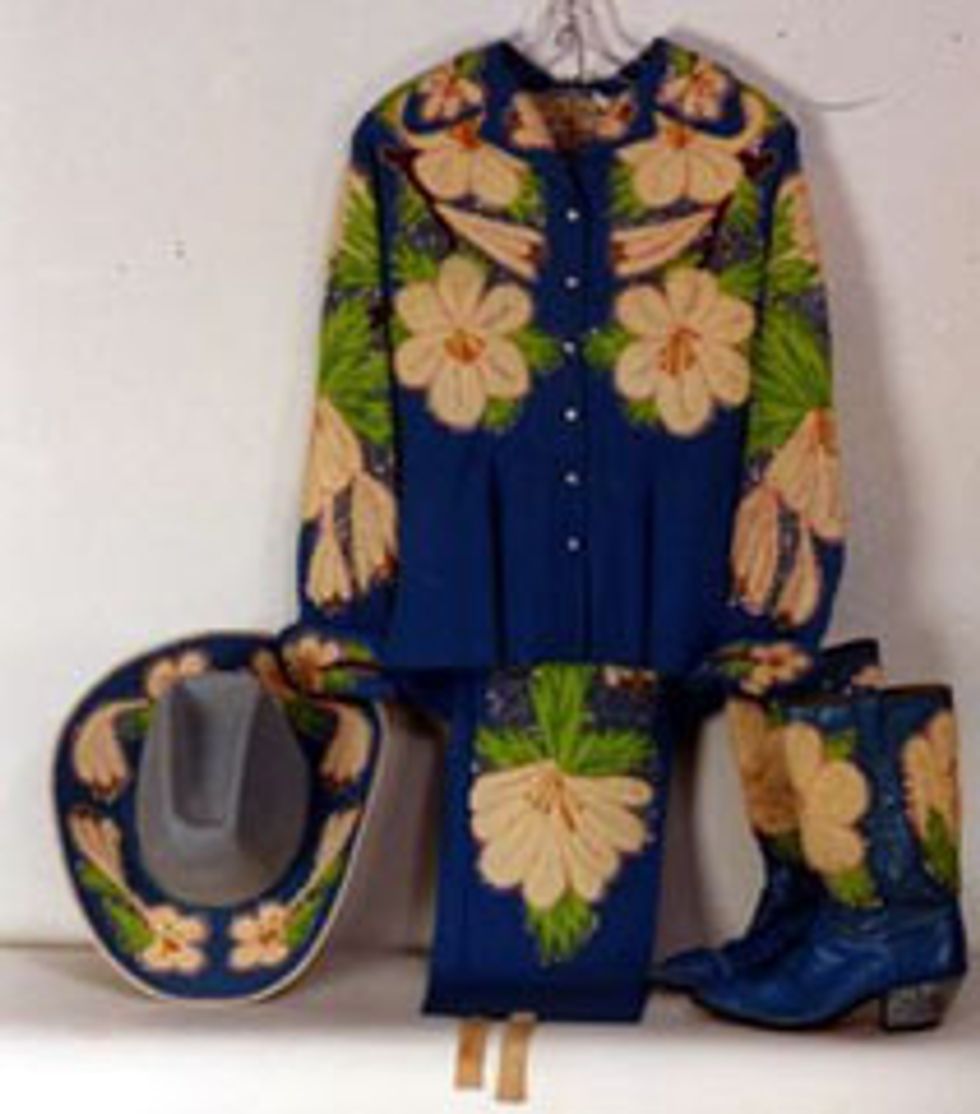 ...that LL Cool J is showing his new fashion line this week quietly under his real name Todd Smith. (That's the name of the collection.) He will be showing both mens and womens wear this Thursday at the Carlton Hotel.

...that Mrs Stevie Wonder (whose photo was in this months LA issue of PAPER) will be showing her fashion line tomorrow at the New Yorker Hotel on Eighth Avenue. Both Mickey and I are going so we'll let you know.

...that the powers that be at Marc Jacobs have postponed his show to start an hour and a half late tomorrow night. The show is now called for 9:30 p.m. (instead of the scheduled 8 pm) which means showtime will likely be 10:15. (oy!) Will there be fallout???

....We just read that one of our favorite designers Tess Giberson is designing for Tse cashmere and will be showing her new collection with the cashmere company later this week. We were wondering where Giberson was on the fashion schedule this season! We can't wait to see what shell do for TSE.

....that we are DYING because this Friday afternoon, Nashvilles flamboyant "couture cowboy", Manuel will be having a runway show and we can't wait! (That's a Nudie suit pictured here!) Manuel worked for the legendary country western "couturier" Nudie as head designer and was responsible for creating the wildest glitteriest rhinestone cowboy wear for so many huge country western stars. We're not sure why he's having a show here but you can be we'll be there front and center covering it.