With Beyoncé's Lemonade release and content adding fuel to the inexhaustible bonfire of lore surrounding Bey and Jay-Z's marriage, this Tumblr post is shining a spotlight on one particular Twitter user.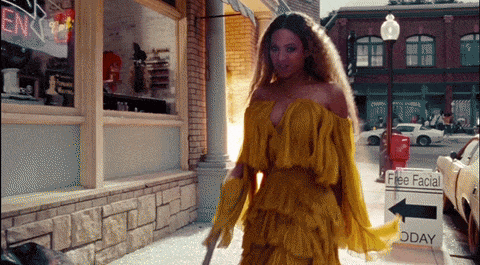 Using the moniker "NanaJJ" with the photo of an elderly woman, this unassuming tweeter essentially predicted the launch of Lemonade, as well as the tone and subjects it hurled our way.
Just to preface, this is her Twitter bio: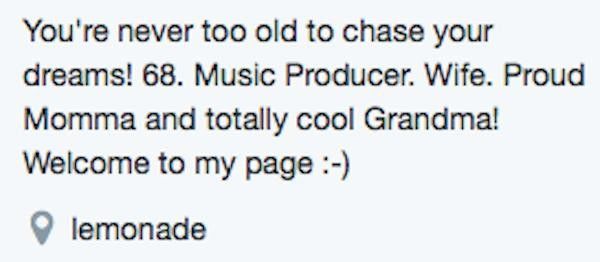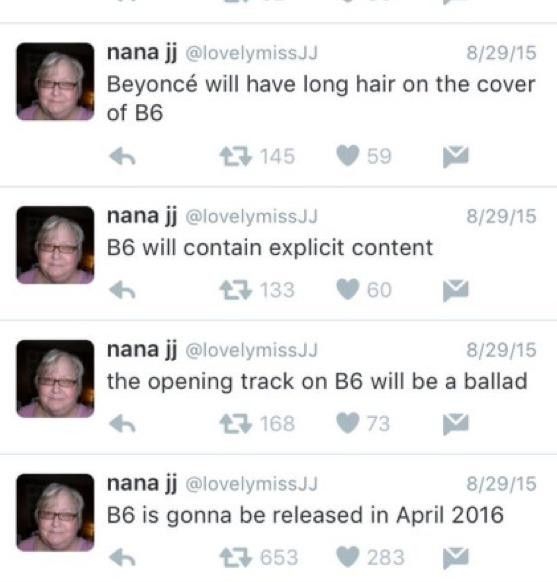 Aside from the eerily correct April speculation, I'd hardly call the other tweets soothsaying; a ballad, AND explicit content on a Beyonce album?! GASP.
This user may as well have just posted "Beyonce will have hair on the cover."
However, Nana did get a little more specific...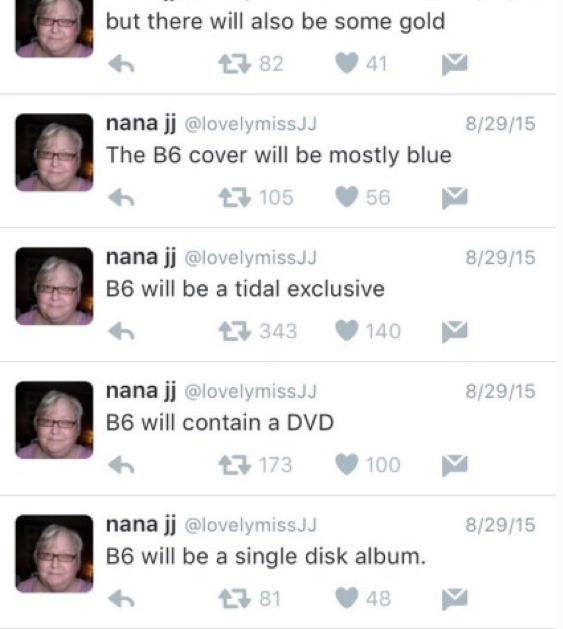 She also alluded to Bey's 'secret account,' where she anxiously rifles through fan's praises and criticism...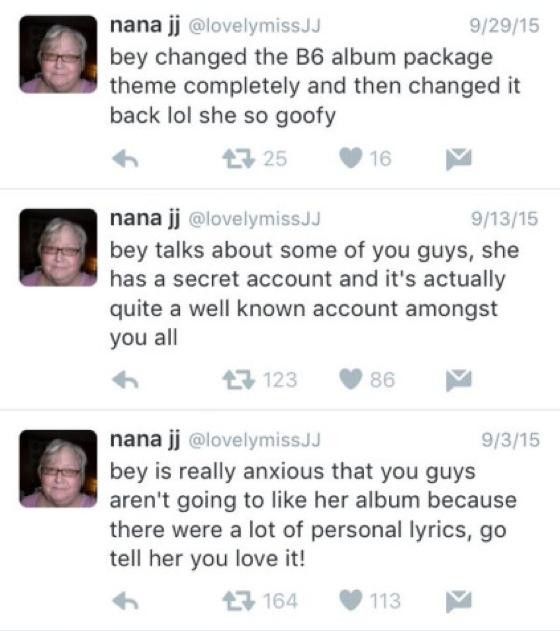 The real 0_0 moment came yesterday, when Nana dropped her (alleged) truth bomb that the clandestine "Becky with the good hair" is not only Rachel Roy, who's currently enduring her own Internet version of The Crucible...
...but RITA.
ORA.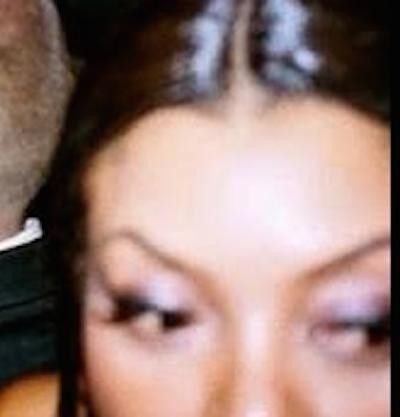 Channeling Taraj rn.
Becky is losing her friendship with bey and her professional relationship with jay. She's a bitter hater hoe.
— nana jj (@lovelymissJJ) April 24, 2016
notice the J and the lemon. TTFN TA TA FOR NOW. 🐝🐝🐝 https://t.co/7iWrY8Ky54
— nana jj (@lovelymissJJ) April 24, 2016
Damn.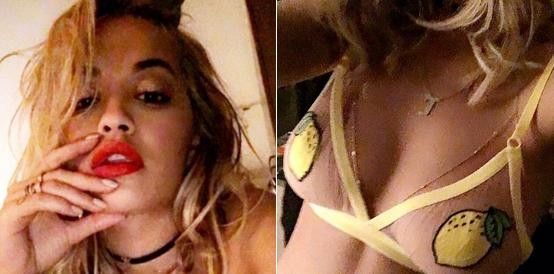 While we should be taking all of this with a morsel of a grain of salt...this Tumblr user has come to their own conclusion regarding the identity of NanaJJ, ending the post with this: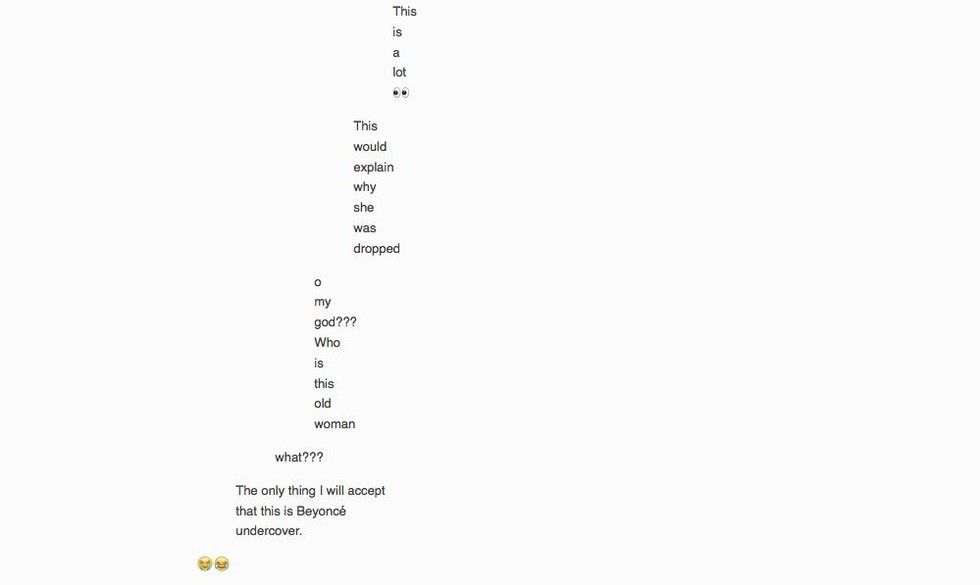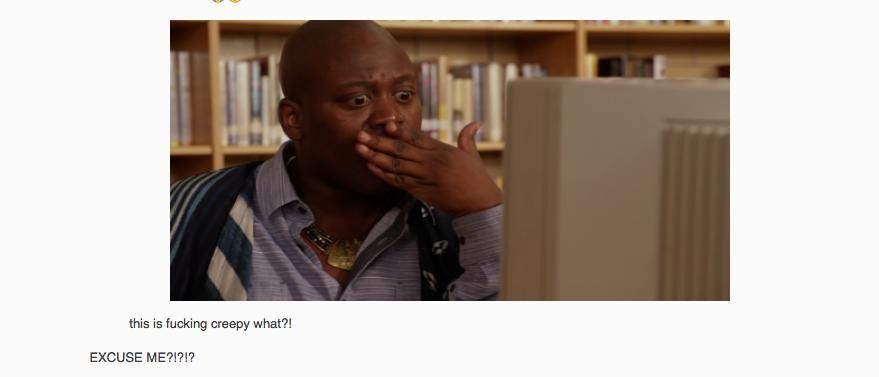 If Bey has a secret ANYTHING, it's a LinkedIn profile.
Let's spare Rita and Rachel Roy the shaming, and just enjoy this gorgeous, devastating music, shall we, Bee Hive?