NYC-based queer rapper Dick Van Dick has released an explosively fierce debut video for his equally fire track 'KLLN KNTS.'
On the track, produced by LA's Matrixxman, Van Dick's spitfires a declaration of attitude and dominance, while throwing in some hilarious, shady spins on nursery rhymes like Peter Piper and Humpty Dumpty.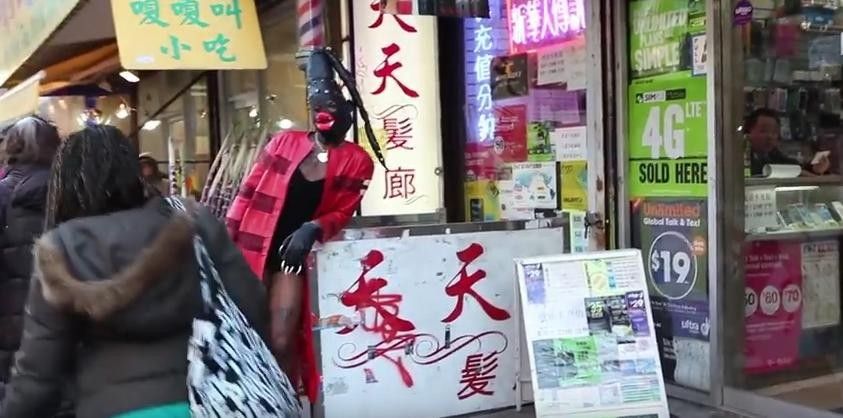 Directed by Whitney Vangrin, the MC roams and vogues around Manhattan's Chinatown, donning some next-level chic and vaguely BDSM outfits, heels, wigs, furs, and assorted, decked out masks.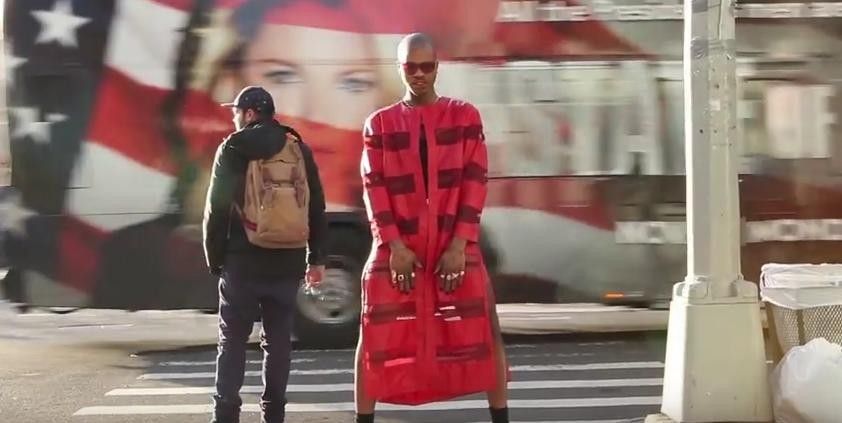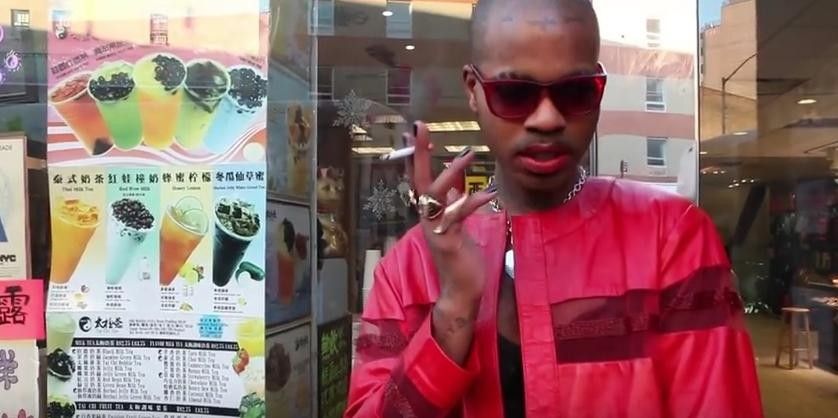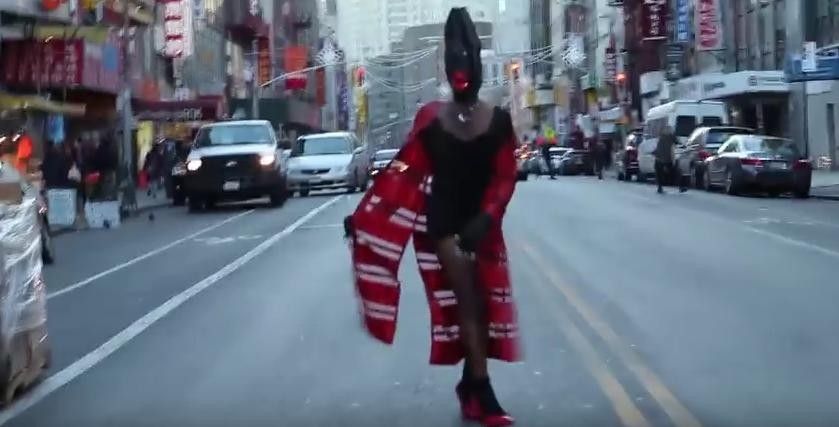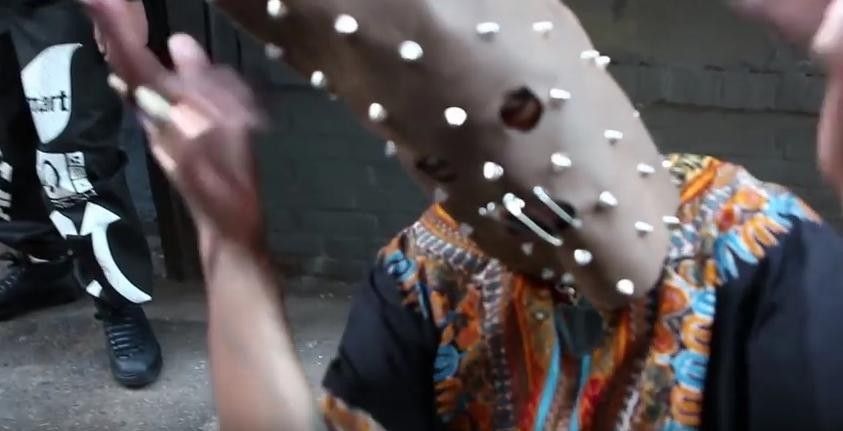 Speaking with VICE's Thump, the rapper described the video as an homage to his love of Chinese culture, and the liberation he's always found in various Chinatowns around the country.
On the neighborhood, D.V.D. sees a "certain permissiveness, combined with a general sense of people doing their own things, minding their own business. You can let your freak flag fly without fear of repercussion."

The rapper grew up with a Chinese stepfather, and connects the rich Mandarin language with his own artistry:
"Mandarin is hilarious and elegant, full of macabre humor and cynical wisdom. I identify with that."
All of this is perfectly represented in the 'KLLN KNTS' video; Dick Van Dick is a name to know.
Watch below.