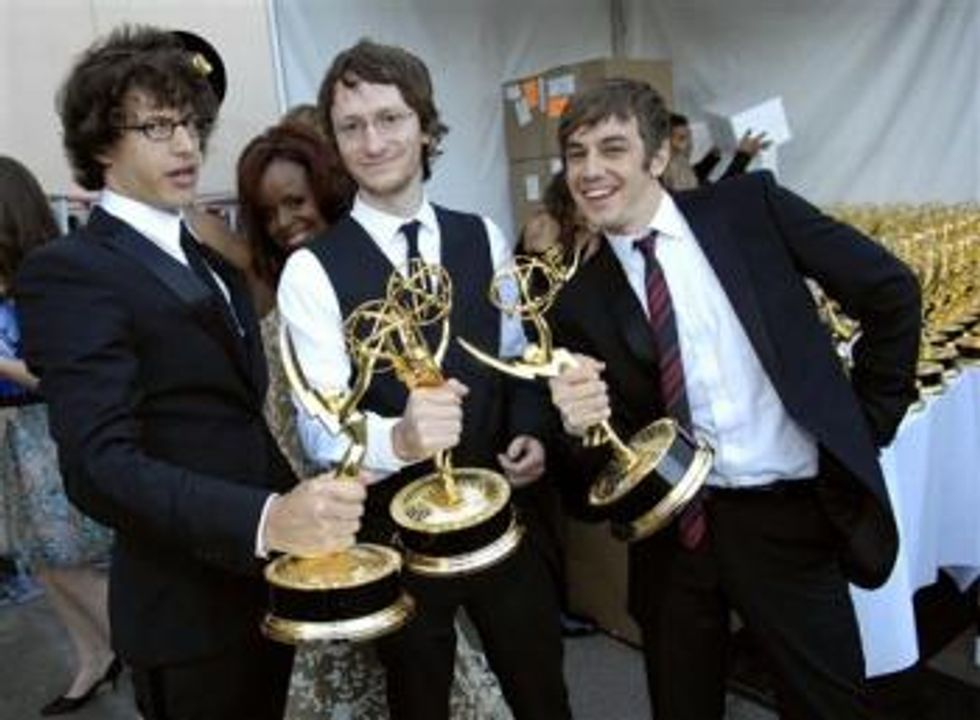 This past Saturday, SNL's Andy Samberg (along with SNL writers Katreese Barnes, Akiva Schaffer and Jorma Taccone) won the Creative Arts Emmy Award for best original music and lyrics for their hilarious song (and YouTube sensation) "Dick In a Box," which Samberg performed during the Christmas episode of SNL with Justin Timberlake.
When receiving the Emmy, Samberg said, "I think it's safe to say that when we first set out to make this song, we were all thinking 'Emmy!' ...The other thing we were thinking was, 'Hey! Here's this young up and comer, Justin Timberlake, who is clearly very talented and could clearly use a break. So, Justin, if you're out there, congrats to you, kid."
Excellent. And here it is again, after the jump, for your viewing pleasure!