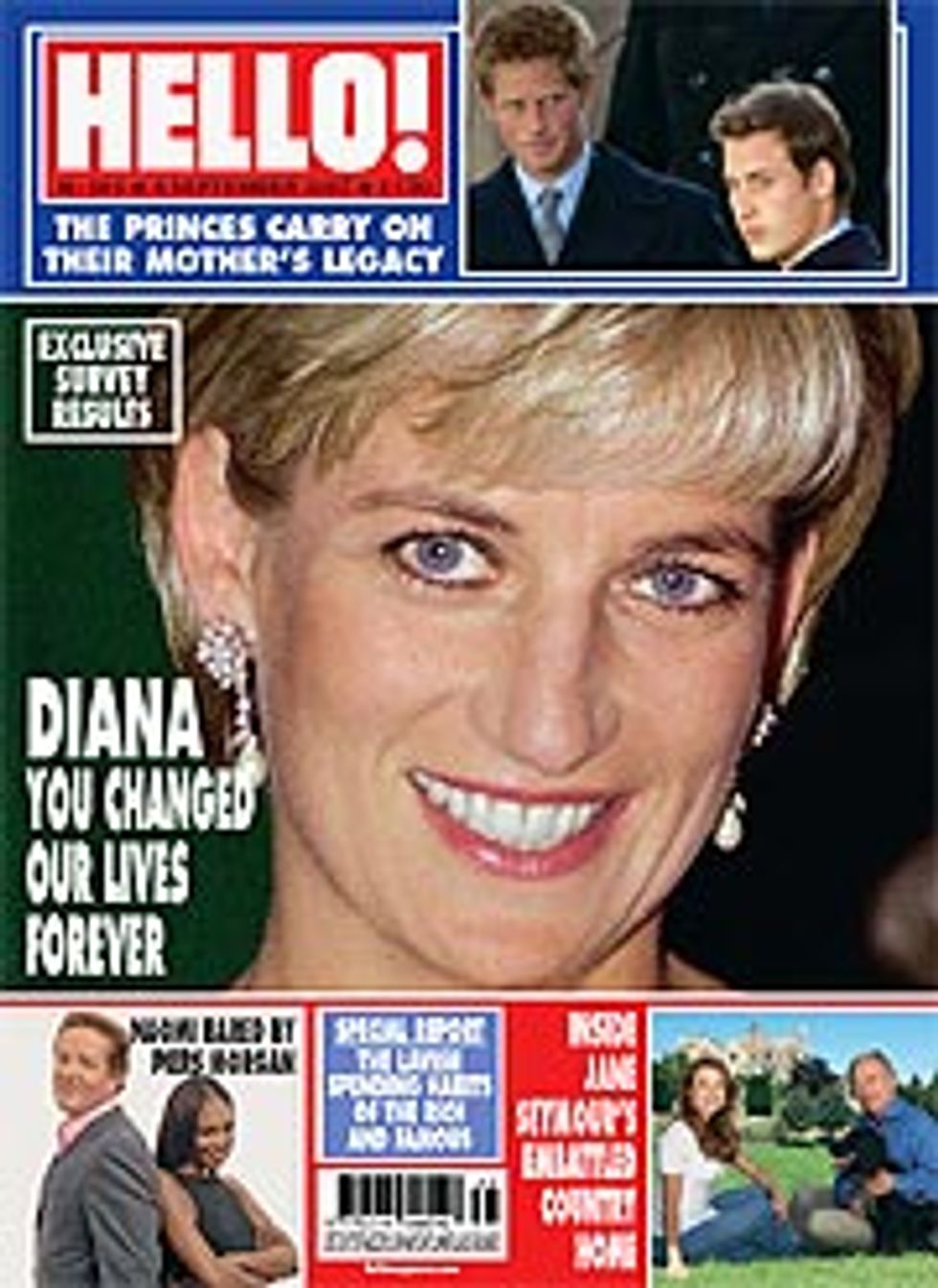 If there was any doubt in our minds if Diana was still number one in the hearts of Britons, Hello Magazine has done a survey of its readers and 90 percent say that "no modern day celebrity has come close to replacing the late Princess on the world stage."
As if we didn't know! She's still regularly on the cover of every royalty magazine and Diana-loveres are only surpassed by Elvis in devotion.
In other news, there was a well-deserved brouhaha when Camilla, the Duchess of Cornwall, seen by Diana supporters as little more than an evil homewrecking shrew, was planning to attend the memorial service for Diana next week. She wisely announced she wouldn't be attending after much public dismay over the situation. She said she didn't want to distract attention from Diana's legacy and that she had only agreed to attend at the insistence of Princes William and Harry and their father. Now here at MMBlog, we've softened up a bit on old Camilla. Life is short and if she makes Charles happy, we say what the hell. But the fact that her attendance was even considered is HORRIFYING and shows that the Palace hasn't learned very much from the tons of bad publicity they received over their handling of the Diana's death (and her life for that matter).