You would think it was in the best interest of every large company to employ someone who looks at products before they go out to sale and says, "Guys, maybe we need to rethink this one." Urban Outfitters might not be in an ongoing lawsuit over their "Navajo Hipster Panty." Valentino might have reconsidered casting their "tribal Africa" themed Spring 16 show with mostly white models wearing cornrows. Dolce & Gabbana especially could use that final-level of quality control.
They recently put up for sale a bedazzled sandal from their Spring '16 collection, a pom-pom-festooned, $2,395 mess they decided to call "Slave Sandal in Napa Leather with Pompoms." Naturally, pretty much everyone has jumped on them for it, wondering mostly how this got through multiple levels of approval.
Footwear News notes that, while this was a term that once referred to lace-up sandals, it's now "almost entirely obsolete." D&G has run into sensitivity problems before, in 2013 sending "blackamoor" earrings down the runway, which resembled racist Mammy cartoons (which they also unwisely tried to defend).
D&G has since quietly changed the name, going with the inoffensive "Decorative Flat Sandal in Napa Leather with Pompom." While the name has been changed into something innocuous, the sandal itself remains offensively ugly and offensively expensive.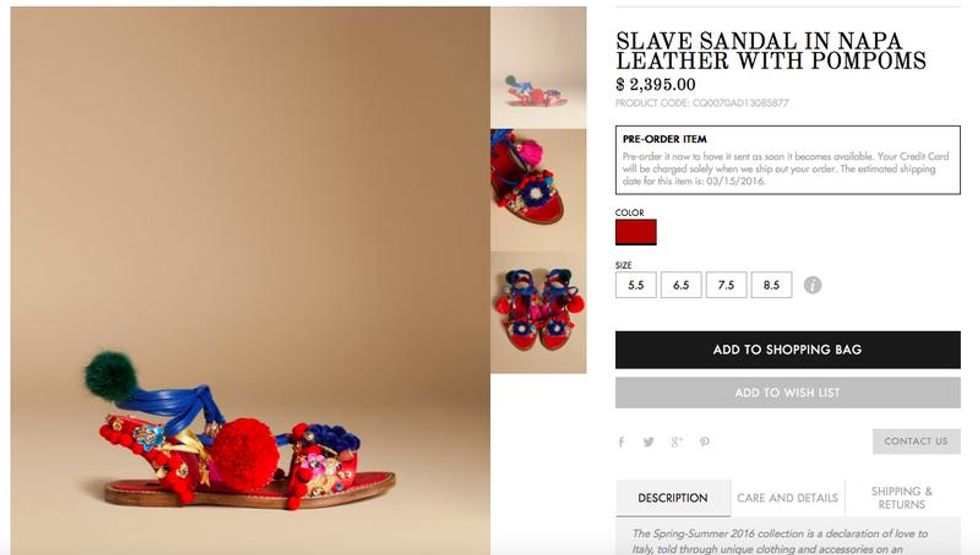 Before...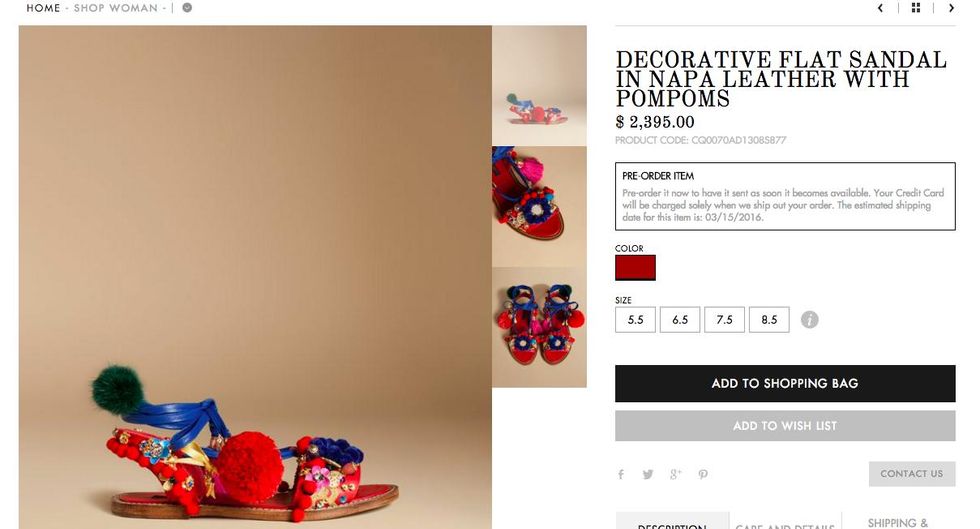 The now-inoffensive sandal's pageDolce & Gabbana/store.dolcegabbana.com