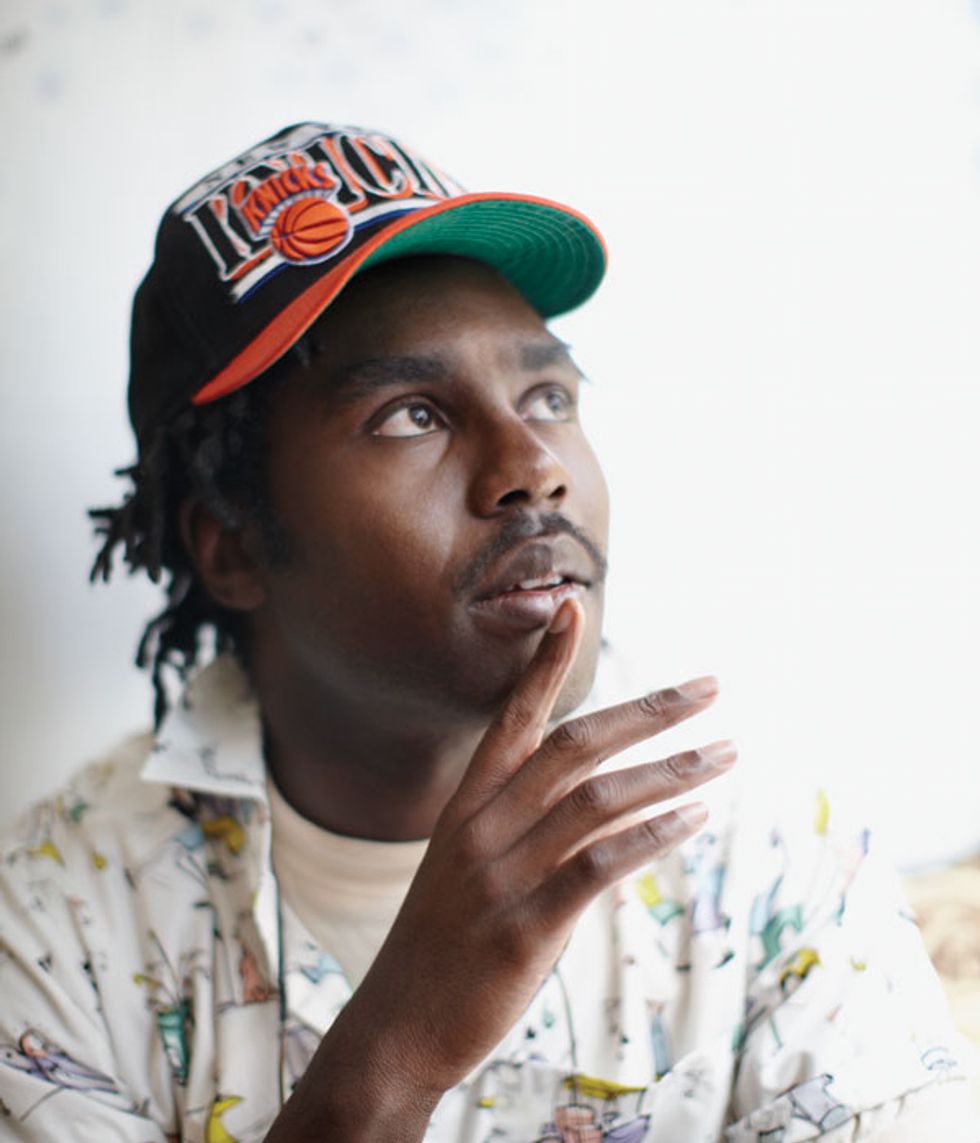 Devonté Hynes has embarked on a very promising third -- but not final -- act. The 26-year- old musician, who found success with two very different bands --Test Icicles and Lightspeed Champion -- has reemerged as Blood Orange, with an album,
Coastal Grooves
, in tow.
Unlike his past records, it appears that an entirely new force motivated the Brit-born, now New York-based Hynes to record
Coastal Grooves
: his own taste. Whereas Lightspeed Champion began as a challenge to write music that incorporated certain elements like, say, Chopin's melody patterns, Blood Orange started as a collection of songs that Hynes actually wanted to listen to, during late night strolls through New York and Los Angeles.
The result is an album inspired by the likes of Chris Isaak and Japanese composer Ryuichi Sakamoto. He also expanded his vocal range and started writing songs from a female perspective, influenced, in part, by his songwriting work for artists like Cassie, Florence Welch and Solange Knowles -- a collaboration whose perks included palling around with Bey and Jay -- and a fascination with New York City transgender icon Octavia St. Laurent. "I found her inspirational, especially in terms of understanding yourself and not caring about anything else," Hynes says.
Although Hynes is unsure what's next, it's clear that the Blood Orange persona is a good fit for now. As he puts it, "I'm a lot more comfortable in my skin than I was before."
Devonté
wears a shirt by
Prada
and t-shirt by
Uniqlo
.
MEET THE REST OF OUR 2012 BEAUTIFUL PEOPLE