Devon Jae is a Los Angeles-based singer-songwriter to watch — sure, she's got a range of stylistically diverse, radio-ready pop songs — but the 19-year-old is becoming known for her impressive ability to bare her soul with each new release.
Previous singles like the ska-rock stomper "How Could I" cop an attitude about bad decisions made in a way that would make Return of Saturn-era Gwen Stefani proud, while "Not Now" is a boundary-setting slow-burner complete with roiling percussion.
Jae's latest single, "Going Down," is a brooding banger in the vein of soulful, dark-pop contemporaries like Banks and FKA twigs. Sonically, it grapples with the pre-downward spiral period of addiction in a young person's life, before things go horribly awry and making unhealthy choices is still just fun and games. "You fake the love, it helps with the pain/ You bring the drugs, I'll do the same," Jae sings in a husky register, sounding at once reflective and wise beyond her years. The visual treatment finds Jae, who grappled with addiction in her early teens, now sober looking back at a time of darkness from a clearer lens.
In light of recent conversations around addiction sparked by cases of overdose and death fueled by the tragic stories of young stars such as Amy Winehouse, Lil Peep, Avicii, Demi Lovato, and most recently, Mac Miller (who died last week of a drug overdose at age 26), Jae's inspiring honesty couldn't feel more timely. Catch the PAPER premiere of the "Going Down" video below, and read on as Jae talks candidly about coming out on the other side of her demons to share a much-needed message of hope.
You have a few other singles, how did you decide to make your debut video to this particular song? Was there a specific reason?
I'd say this song, just, I mean I wrote it when I was 15, that's when we made the song. And I'm 19 now, so it was a while ago and I've just been sitting with it for so long that it's sort of like, grown with me, and it's changed as I've grown, and so it has a completely different meaning to me now than it did when I was 16. And I just kind if wanted a video to, like, show my take on it now, as opposed to how it could be interpreted when I was 16. I probably would have made a completely different video [back then]. And it just holds a lot of weight.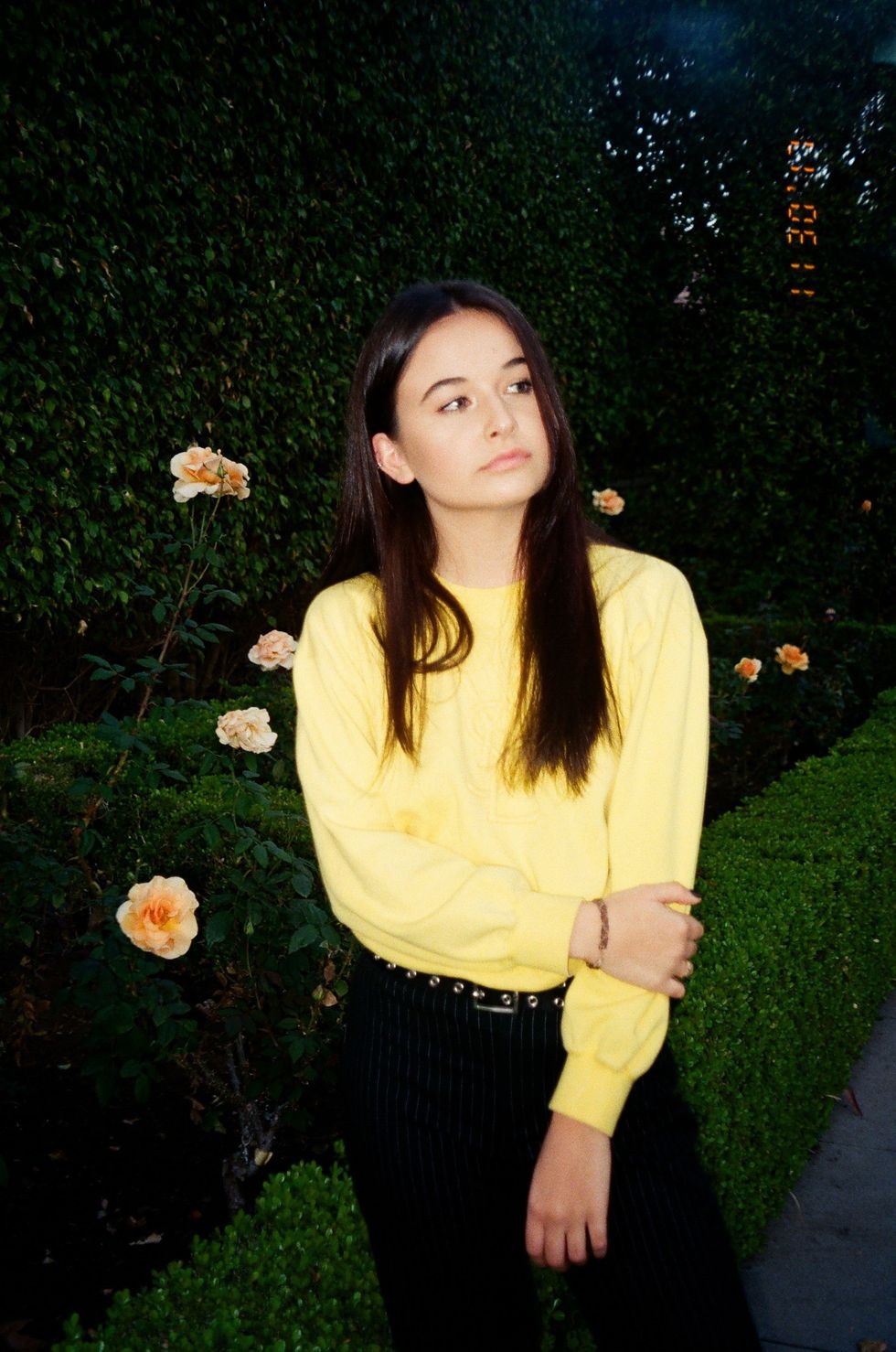 You're looking at issues related to addiction pretty squarely. Do you mind sharing more about how you made the song and what it's about for you?
I just — when I made that song, it was something that I very much related to all of those lyrics, things that I was doing, and things that my friends were doing, and I wouldn't say I fully slipped into that spiral of, you know, [what] it was just starting to turn into. Instead of impulsive, fun decisions, it was turning into things to suppress emotions and feelings and like using it [substance abuse] as a form of escapism. And I think that's how you know that it's turning into an addiction, and lucky enough, my parents kind of saw it happening, and they sent me to a treatment facility in Utah before I could really spiral out of control. But you know, a lot of people really close to me never thought that, they kind of just continued to use, and it kind of just became a normal lifestyle thing for them. It flipped so quickly from impulsive decisions and fun into, you know, it's just an everyday thing. And coming out of the treatment facility was interesting — it gave me a whole new perspective, and coming back to that song was, like, really trippy seeing where my friends were and where I was; it put a whole new perspective on it.
And coming from a clearer point of view now, I see how that would be a more powerful statement given what you've been through and where you are now, to put the video out in that context.
Yeah, exactly. Like I could have easily made a video for this when I was 16 and it could have been a party scene, trying to be really crazy edgy and almost glorifying that stuff, like I wanted it to be more of a reflection, like you said. There's a scene where I step out into broad daylight from the dark mood lighting, and that is kind of like coming into your own head, and becoming more stable, and looking back on your old habits.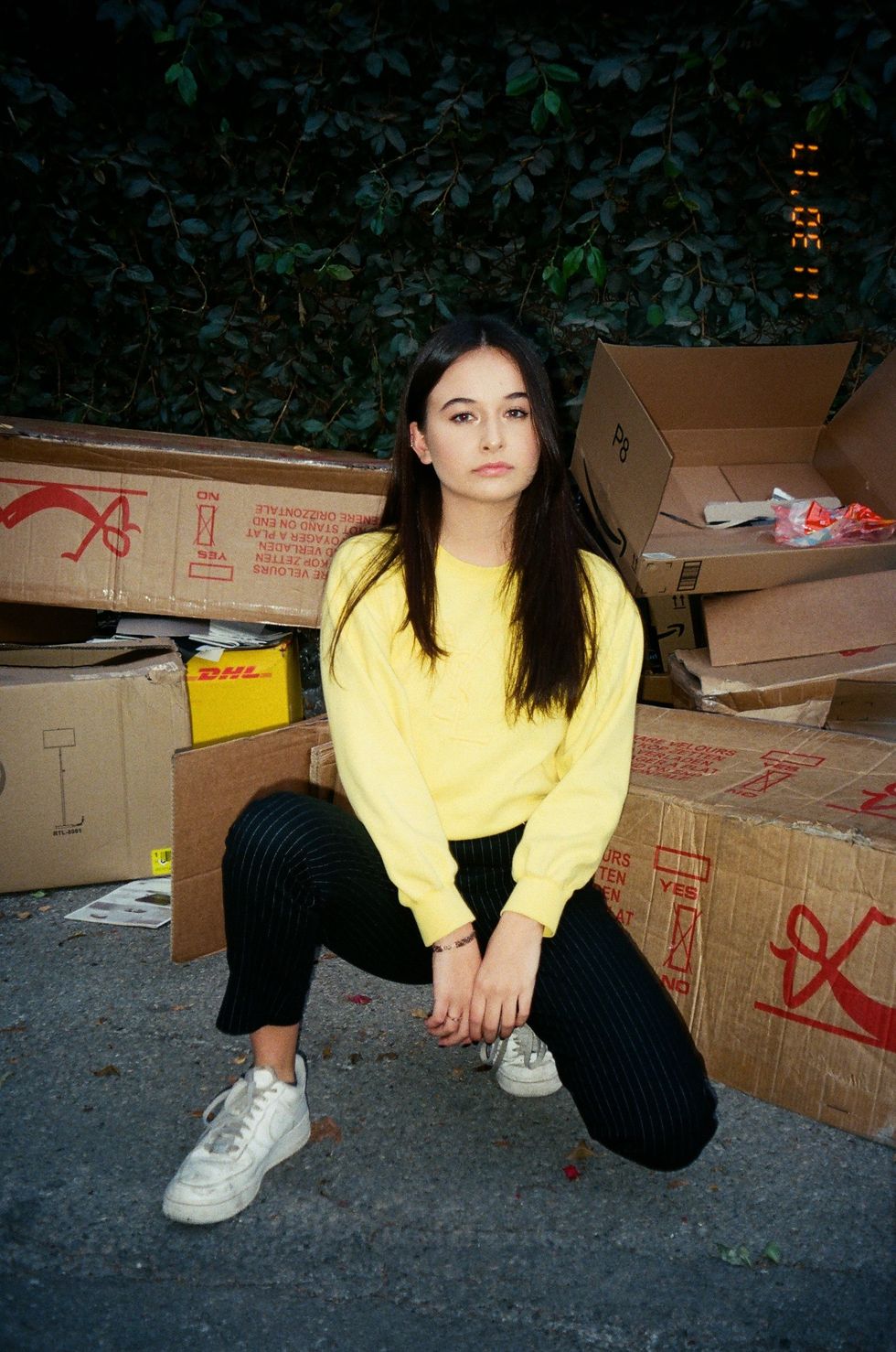 The release of this video feels timely, as we are currently learning about so many young people in the spotlight struggling with, and in some cases, dying from addiction: Lil Peep, Demi Lovato, Avicii, Mac Miller.
It definitely resonates, it wasn't initially planned to happen this way, we've just been kind of working on it and it fell into place with all of this stuff that's going on. I'm happy that this is getting released at this time because it always impacts me a lot when people die from addiction. I was really sad about Mac Miller's death. It [addiction] is something that needs to be talked about because it can spiral so quickly. I know some people where, obviously, it's demons they've been battling with for years, the abuse; but I think young people especially — like I started doing things I should not have been doing when I was 15 and it all started with just impulsive fun. I think it's important to shed light on the fact that it can spiral really quickly and that it is a disease. And that it can become a coping mechanism before you even realize it.
If there's one big takeaway you hope someone would get from this song and this video, what would it be?
That's tricky, because obviously I don't think I'm going to cure addiction or anything like that with this song, because it is such a heavy topic and it is, as I said, a disease. But just anybody who feels like they're using whether it is to be cool or with friends, especially young people I think, in high school and whatnot, just maybe seeing that, or hearing that it can spiral pretty quickly. Reflect on the self, and see what the deeper reasons of why they choose to do these things are. And if it is for coping, or escapism, just to do some self-reflection I guess.
And to maybe ask for help if they need it.
Exactly. Know that there are way more alternatives, and it's good to self-reflect and ask if you need help in areas where you're struggling.
Photography: Joseph Hernandez
You May Also Like