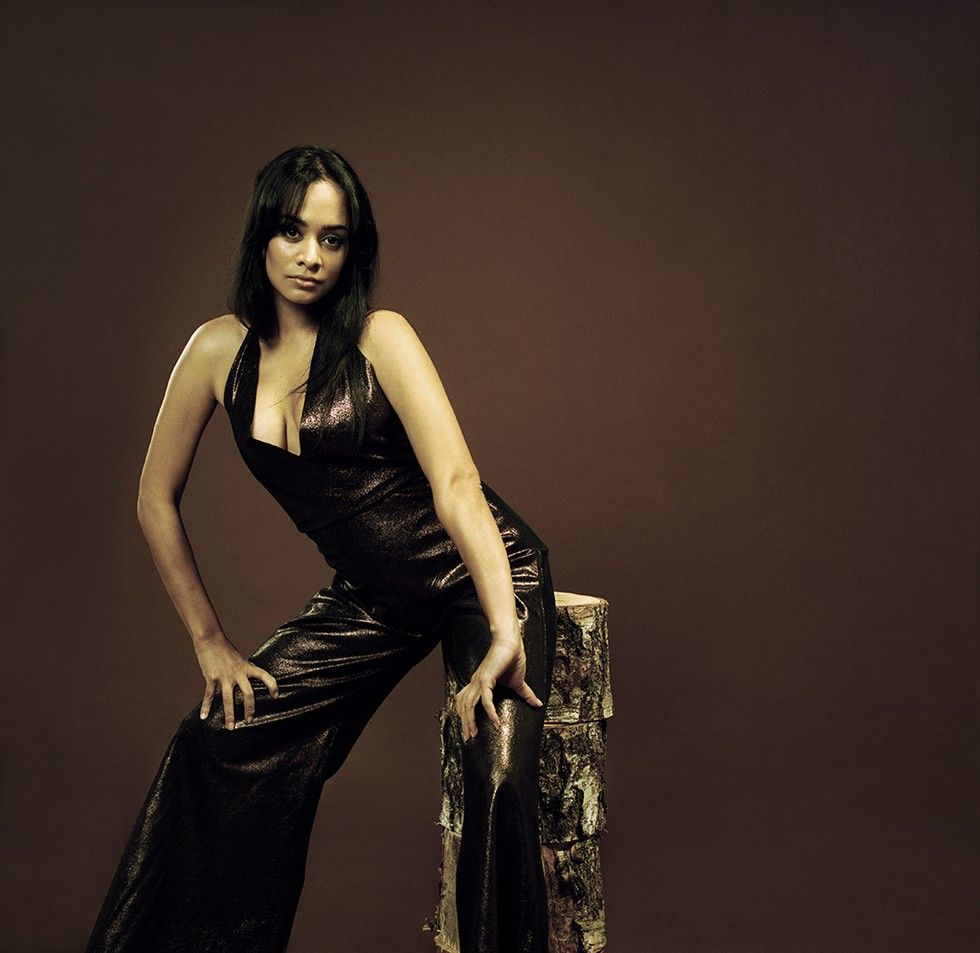 This (and splash photo) by Logan White. Devika wears a catsuit by Manokhi

For Devika Bhise, scoring a role in upcoming biopic The Man Who Knew Infinity was a momentous time in her career. In the film, which co-stars Dev Patel, Bhise plays the wife of Indian mathematician Srinivasa Ramanujan. "I'm very in touch with my Indian heritage," says Bhise, who grew up in the States but hails from India. "But I often don't get cast as Indian roles because I don't look Indian enough. So this role was important to me." It has also led to more work for Bhise, who spends most of her off time with her teacup Yorkshire terrier, Cleopatra. Next up she heads to Singapore to shoot Shambhala with Jonathan Rhys Meyers, in which the actress plays an "interesting, confident, sexy" college student. "I'm just really excited to do something completely opposite to what I last did," she says. "Infinity was tough. This character is going to be a blast."
Styling by Lisa Katnic
Makeup by Roxy at TMG-LA using Chanel Rouge Coco / Hair by Tiffany Daugherty for Epiphany Artist Group, Inc.
Location: Apex Studios