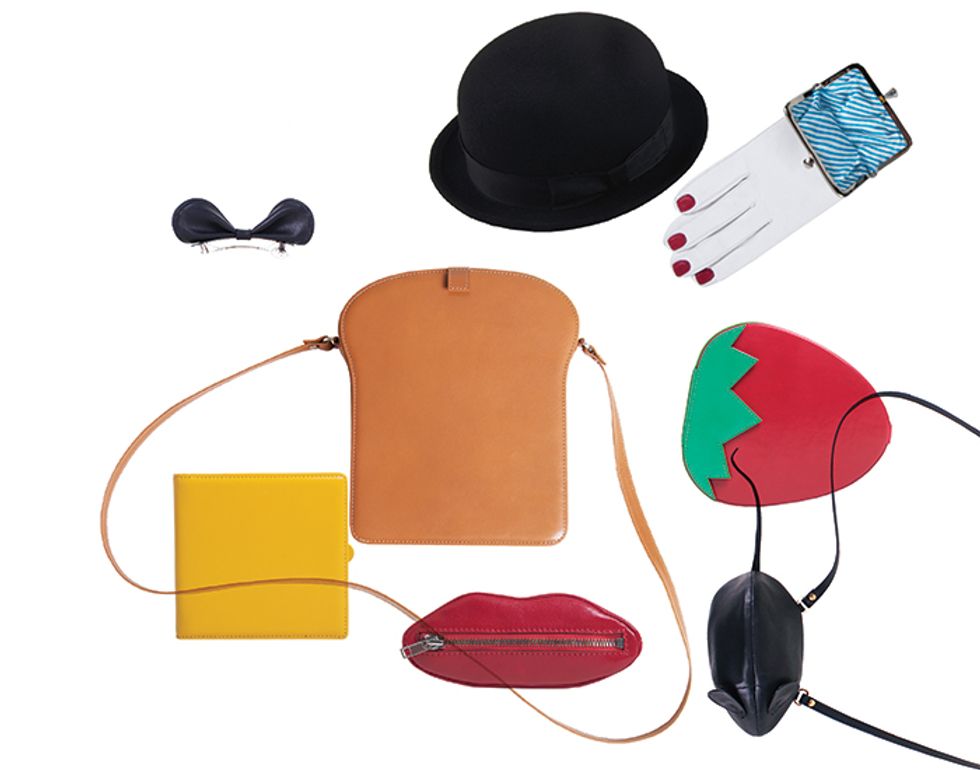 "I remember seeing a rabbit in my neighborhood and the shape of it reminded me of a handbag," Laurel Broughton says, describing the initial impetus for her accessories line, WELCOMECOMPANIONS. The 34-year-old L.A.-based designer, who also runs the design studio WELCOMEPROJECTS, has been steadily building buzz for her whimsical handbags, totes, wallets and other accessories shaped like the aforementioned rabbit or a slice of toast. Her designs have attracted fans like Lena Dunham and Miranda July, the latter of whom is teaming up with Broughton on a two-piece collection entitled "Classics" based on "silhouettes of classic handbags," the designer says, declining to reveal too much about the collaboration before its debut next fall.
But as much as the designer is influenced by the commonplace ("I'm always trolling around and making unusual associations,"), Broughton says she also gets her inspiration from literature, fine art and architecture, which reflects her background studying comparative literature at NYU and architecture at Southern California Institute of Architecture. Her second collection, Mr. Knife, Miss Fork, which includes a derby hat-shaped handbag and a wallet resembling an airmail envelope, was inspired by a passage in Rene Crevel's 1927 surrealist novel,
Babylon
, about a butter knife romancing a dinner fork. The toast handbag and a strawberry clutch were inspired by Manet's painting "Le déjeuner sur l'herbe."
Her newest pieces, out this February, were inspired by Henri Rousseau's series of jungle paintings. "I read about how Rousseau had grown up in Paris and never actually left," Broughton says. "His paintings are complete works of imagination. It seems that if Rousseau could create a jungle where anything could happen, there would also be room for flowers that end up being handbags or a banana leaf you could pluck off and use as a purse."
WELCOMECOMPANIONS accessories are available at welcomecompanions.com