Header photo via DeRay's Twitter profile photo
DeRay McKesson, prominent leader of the Black Lives Matter movement, and former mayoral hopeful for Baltimore, was arrested last night around 11:15 PM, during a peaceful protest in Baton Rouge, Louisiana.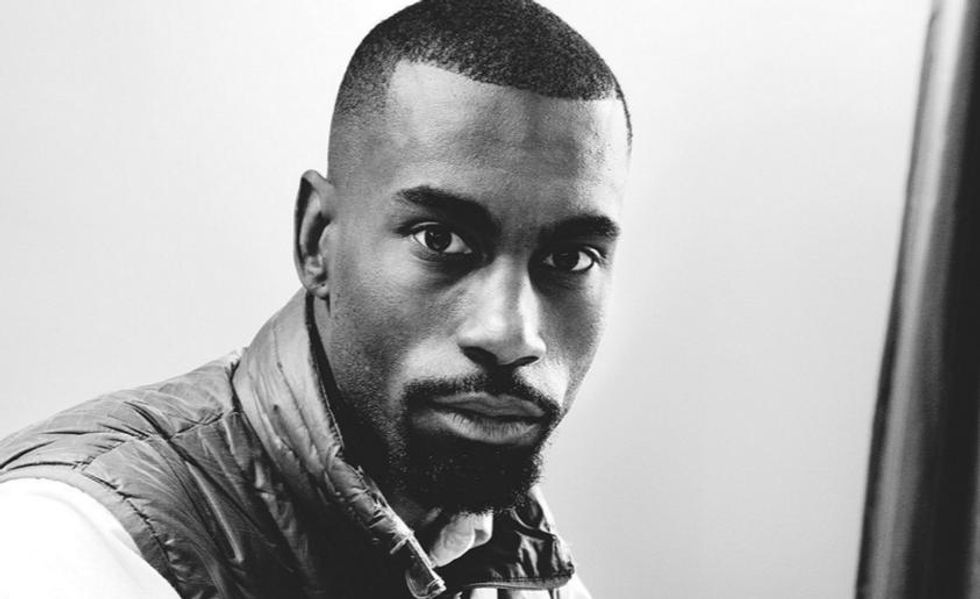 His forceful arrest was captured on video, as he Periscoped the rally for his nearly 500,000 Twitter followers:
"I'm under arrest y'all": Periscope video shows @deray's arrest in #BatonRouge pic.twitter.com/pkIprGg1mf
— BuzzFeed News (@BuzzFeedNews) July 10, 2016
Leading up to the incident, DeRay had been updating his Twitter, maintaining that the protest was civil and ordered, and that the police were growing increasingly aggressive without merit; a few times, DeRay recorded officers making arrests for no reason.

Remember, airline highway was not blocked by protestors. But the police have been aggressors anyway. #BatonRouge
— deray mckesson (@deray) July 10, 2016
Now they're running after folks. https://t.co/wyWyJHcfc7
— deray mckesson (@deray) July 10, 2016
Arrest for no reason. #BatonRogue https://t.co/MdKLDzCXef
— deray mckesson (@deray) July 10, 2016
The protest occurred in the same city that Alton Sterling was murdered in earlier in the week.
Brittany Packnett, a fellow activist with DeRay last night, told the New York Times that as of 5:15 AM this morning, he was "physically O.K."
She gave a statement on the potential charges pending:
Potentially his charges are for obstructing traffic even though everything proves he was behind the white line and was tackled by police behind the white line.

They told him they would arrest him if he stepped over the line, and like every single eye witness and the video prove that he never stepped over that line.
Meanwhile, the Louisiana National Lawyers Guild has established a Crowd Rise for the ' Baton Rouge Bail Fund,' raising money for DeRay and other protestors currently incarcerated; it's raised $15,615 of its $15K goal, and still climbing.
It was also DeRay's birthday yesterday.
#FreeDeRay