Democratic Vice Presidential Candidate/Ultimate Dad has apparently appointed himself as the unofficial DJ for the Hillary for America campaign, and we've never groaned as loud as we have right this second.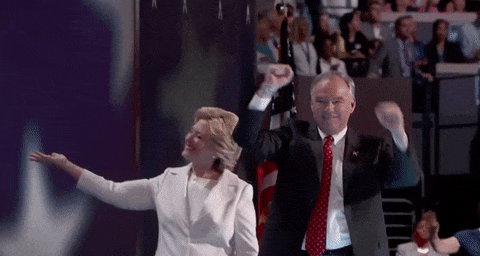 According to ABC, Kaine has apparently "put himself in charge of the entertainment during slow periods" on the campaign bus -- playing songs from his phone and sometimes breaking out his harmonica for a riff or two. He also (unsurprisingly) has pretty middle-aged dude taste in tunes with a penchant for Old Crown Medicine Show and the Isley Brothers.
"Hillary, pass the aux," may or may not be the soundtrack to our nightmares until November. Help.
[h/t ABC]
photo by Michael Davidson / Hillary for America