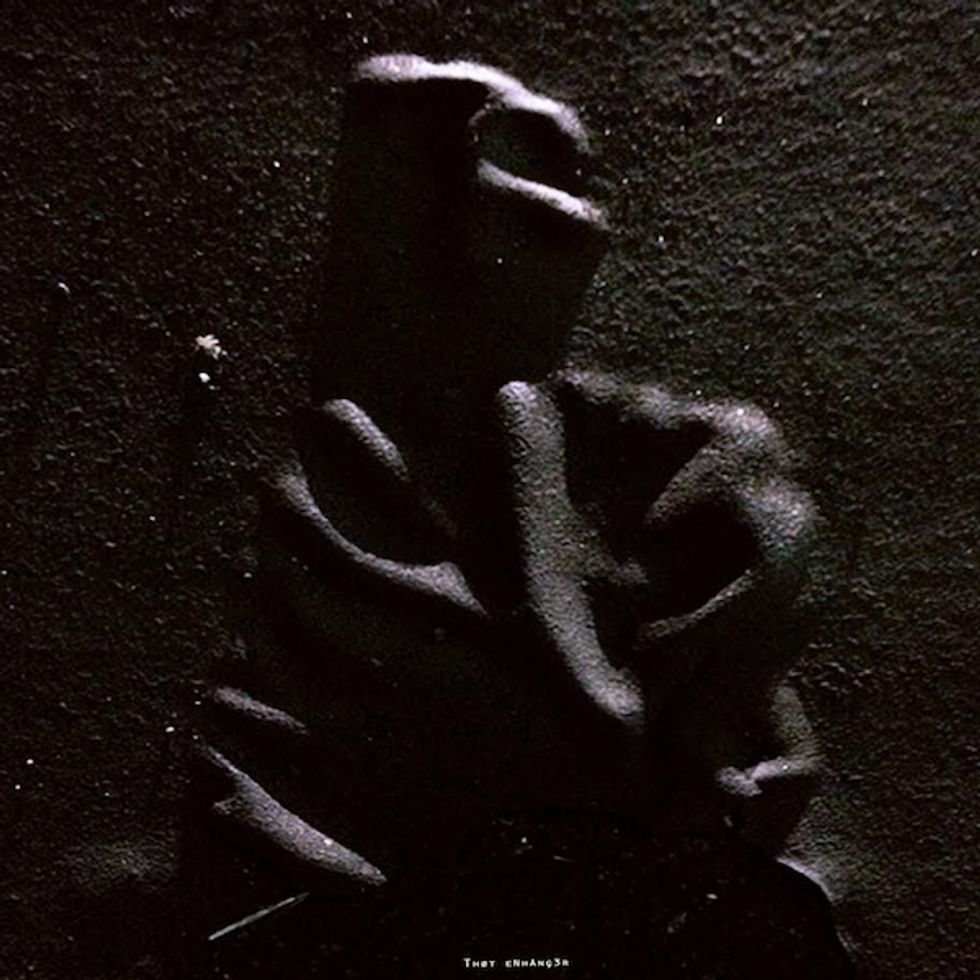 Earlier this year, the artist formerly known as
Lee Bannon
posted
a multi-part Instagram note
denoting his name change to ¬ b (meaning "not Bannon"), as he felt the name had "reached its limits." Now he's renamed himself yet again, this time as Dedekind Cut -- a mathematical reference that's related to theories of rational number completeness --  in order to put out his self-released, industrial-inspired EP
Thot Enhancer.
As such, he's given us the exclusive look at his project notes, which touches on the rarely-addressed issues of race and community in the independent electronic-sphere. Creating what he believes is "the furthest thing from any R&B or hip-hop" -- he's come a long way from his days as part of Joey Bada$$'s Pro Era crew, as Dedekind Cut takes on a much darker, experimental avant-garde tone. 
Incorporating elements of British-born drum n' bass along with the sort of industrial sounds that have their roots in tape experimentation and avant-electronic movements à la fluxus, noise and musique concrète, Thot Enhancer is composed of a laundry-list of genres and techniques more commonly associated with the art of middle-class white artists -- something he's addressed on occasion via social media.
So sick of watching the same world of music im creating coming out in "white face" and people all of a sudden get it

-- ¬ b // fka L b (@LeeBannon) September 3, 2015
Perhaps this is why his latest Ninja Tune release Patterns of Excel took on a markedly more "ambient" vibe, a complete 180 into something challenging and sonically unexpected -- so it only makes sense that this brand new incarnation rooted in explicit power techno. 
Accompanied by artwork from Instagram artist @gangculture aka Trevor Hernandez, who's known for his desolate snapshots of barren downtown LA, the entire project takes on a stark aggression that doesn't feel staunched in the slightest. Check out what he has to say below, along with an exclusive illustration he's provided for Paper.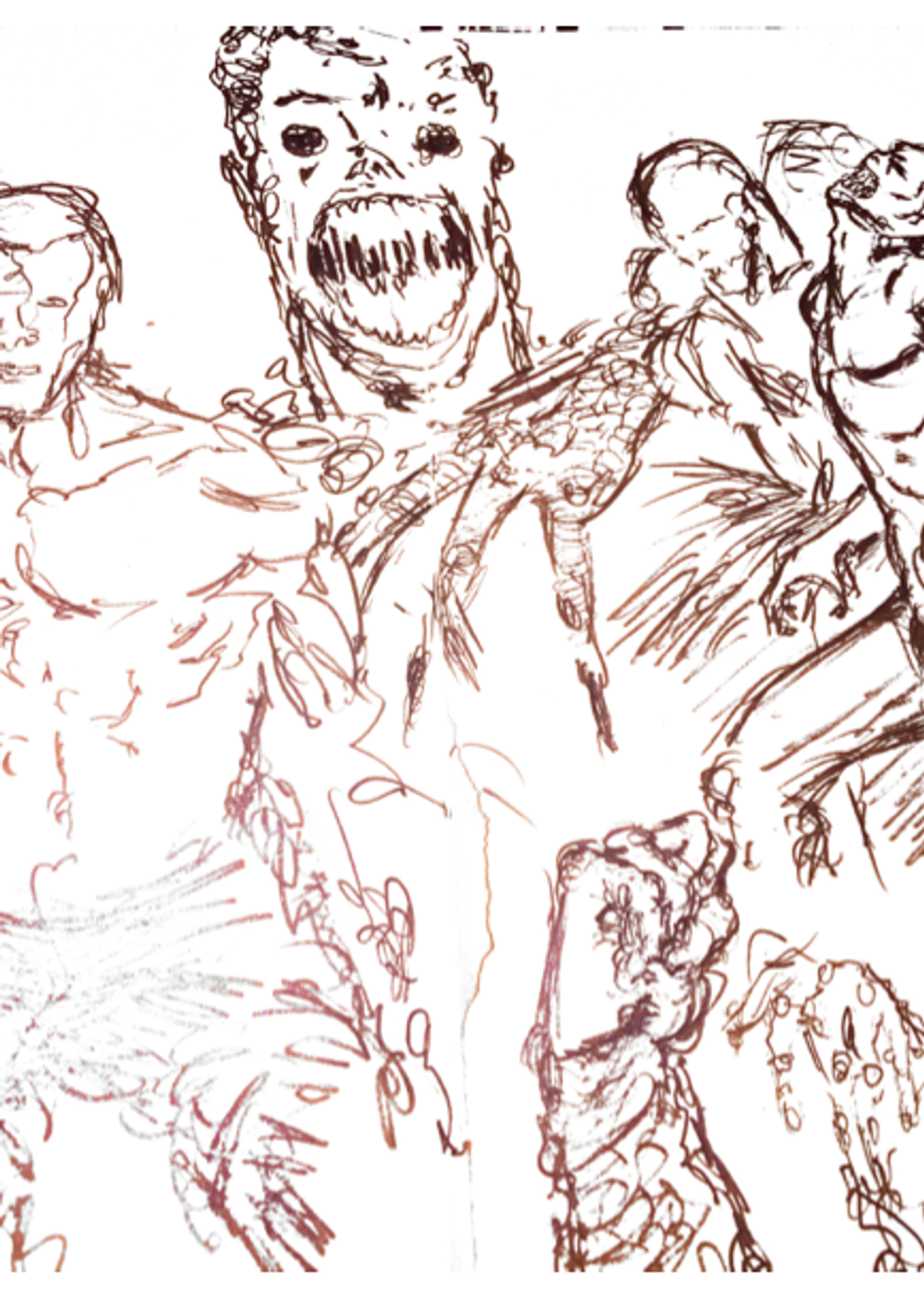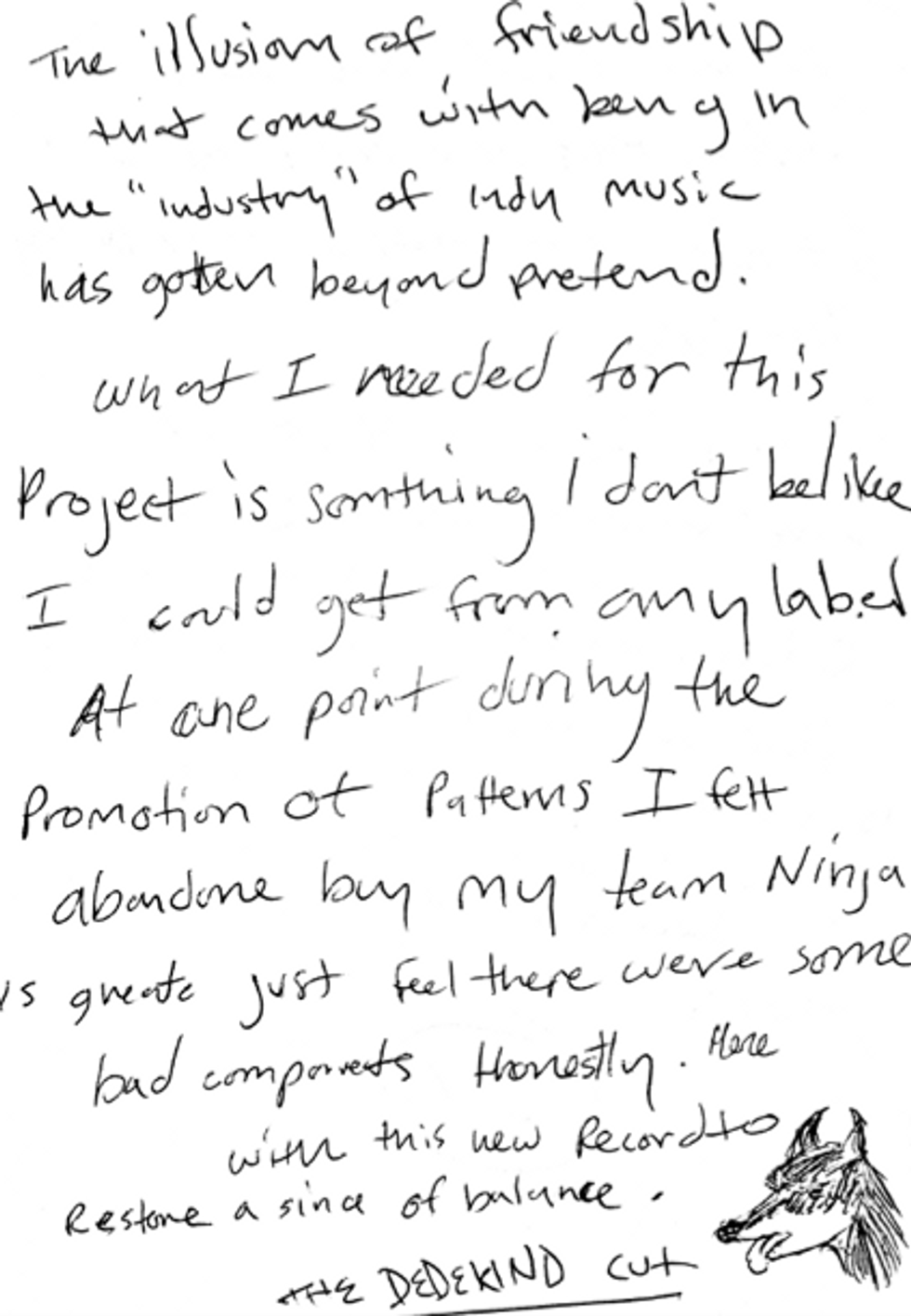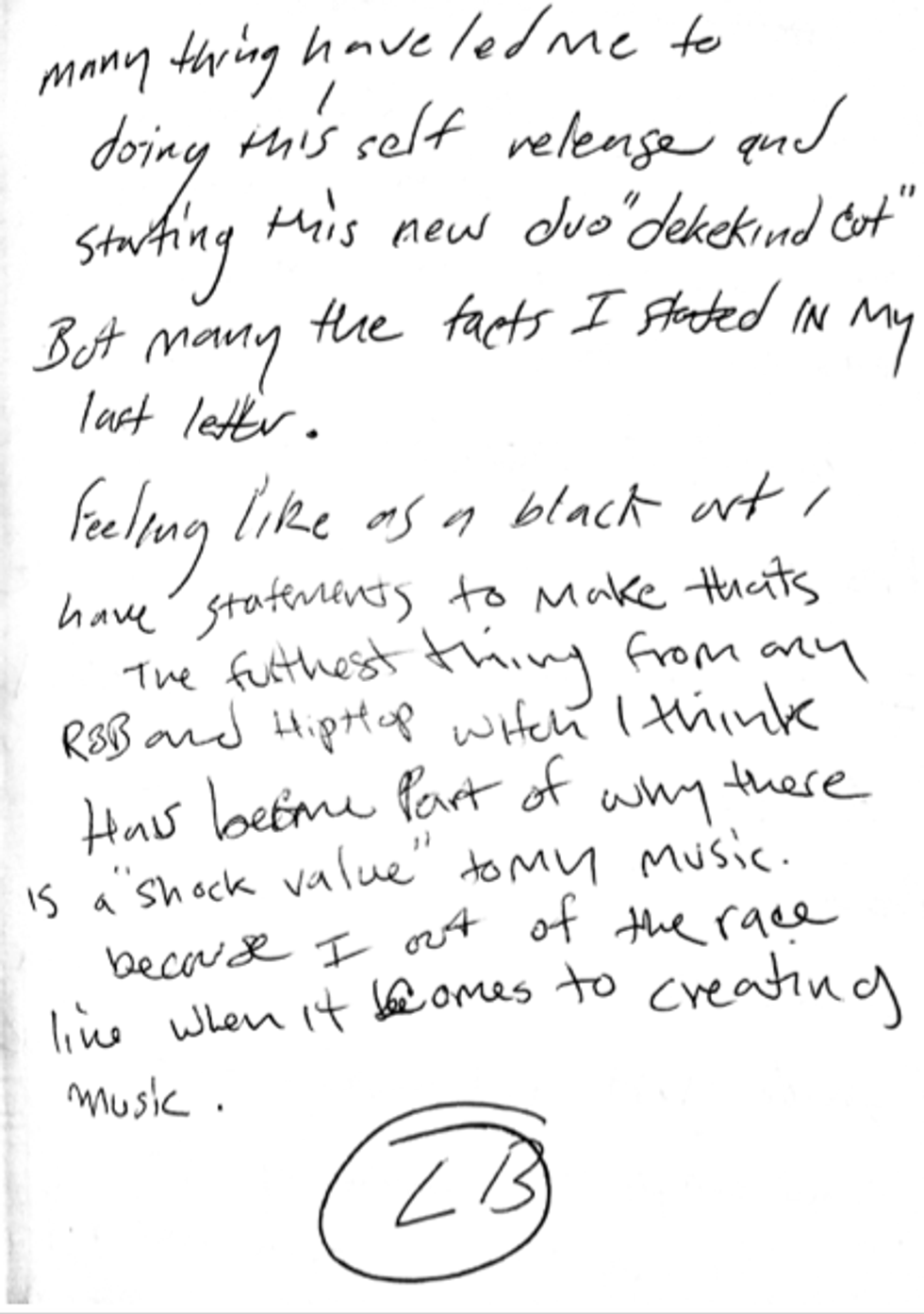 "The illusion of friendship that comes with being in the 'industry' of indy [sic] music has gotten beyond pretend. What I needed for this project is something I don't believe I could get from any label. At one point during the promotion of Patterns I felt abandoned by my team. Ninja [Tune] is great. Just feel that there were some bad components honestly. Here with this new record to restore a since [sic] of balance. The Dedekind Cut."
"Many thing [sic] have led me to doing this self release and starting this new duo "Dedekind Cut." But many the facts I stated in my last letter...feeling like as a black [artist], I have statements to make that [are] the furthest things from...R&B and hip-hop, witch [sic] I think has become part of why there is a 'shock value' to my music. Because [it's outside of the typical 'race lines'] when it comes to creating music."
Thot Enhancer
is out now via Dedekind Cut's Bandcamp.