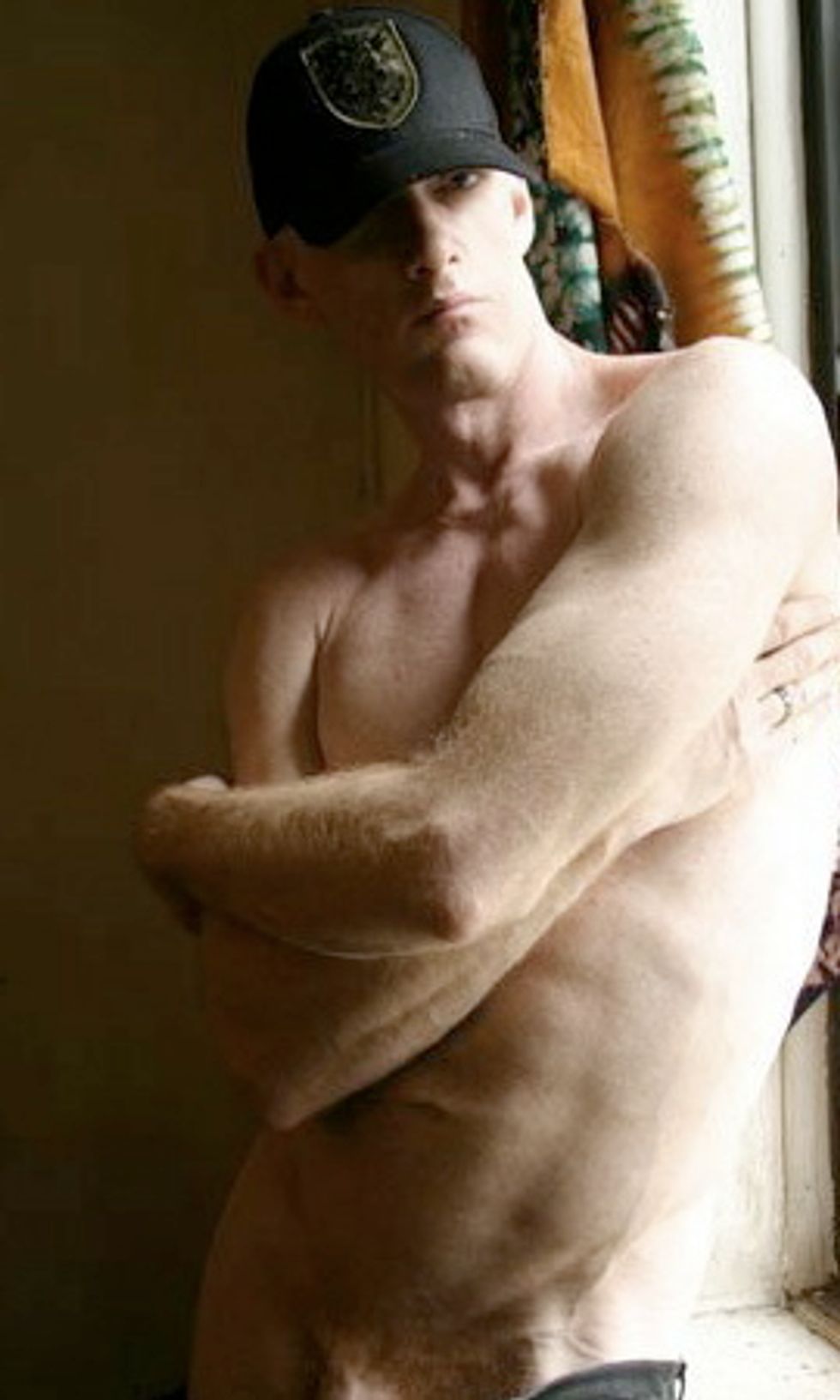 The New York Times had a piece yesterday on New York Downtown superstar Dean Johnson and it irks the hell out of me that someone as truly original and creative and life-loving as Dean has to die a sensational death to get this much ink. (Although I bet he is giggling in some far-flung galaxy over all the fuss!) Dean Johnson was one of the last remanining Downtown originals and he was integral to what makes or, rather used to make, New York City the kick-ass city that it WAS. The mysteries swirling around Dean's untimely demise remain. Just who the hell is this Saleh character and why did some other guy die in his apartment prior to Dean? What in the blessed name of Neely O'Hara was in that "sleeping pill" anyway? To quote one commenter on the Gawker post I found the Times link on (dontcha know we read Gawker BEFORE the New York Times now to find out what REALLY is going on back east):
Something very odd going on here. Two guys who don't know each other die in this fellow Saleh's apartment within days of each other?
But more important than the details of Dean's death are the realities of his life. What a character! WILD, UNIQUE, EXUBERANT! Dean was the kind of person you moved to New York City to know! It seems like I knew Dean forever. First seeing his gloriously tall self on the streets of the East Village, then go-go dancing on the Pyramid bar, then in ALLLLL the clubs, on stage and off... New York wasn't New York without Dean Johnson. We both appeared in a movie called Mondo New York, which Dean astutely wrote "was a god-awful piece of crap sprinkled with moments of brilliance. My favorite scene in the movie was when Ann ended a monologue on the death of the East Village by literally beating a dead horse."
Well, now that dead horse's carcass has been picked clean and the bones are dissolving like Christpher Lee when exposed to Peter Cushing's crucifix. Lady Bunny said it best in the Times piece: "(Dean) was part of the club scene, and the club scene is, to a large degree lost, killed by bottle service. New York is not a place for a funky, baroque bohemian to flourish in anymore."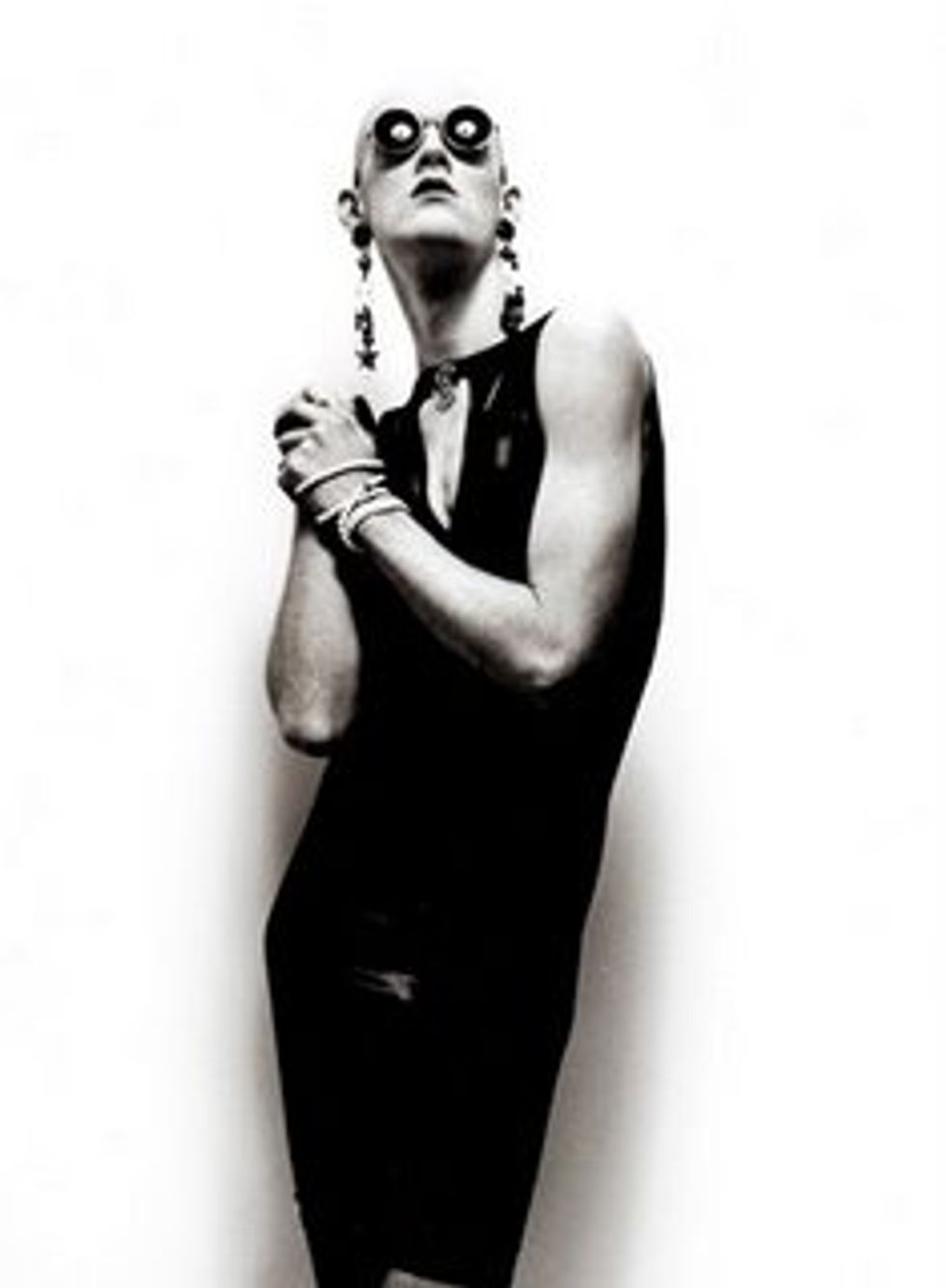 Coincidentally, I was writing something about those funky, baroque bohemian days of the yore for Hilly Kristal's memorial coming up. Alas, I cannot be there in person for the memorial (tonight at the Bowery Ballroom) but have been thinking a lot about what downtown used to be and what it has become (seeing all those luxury condos, high-end clubs and that Whole Foods down there last May BLEW MY MIND!). I spent many a happy hour at Hilly's infamous CBGB club on the Bowery, a once forbidding skanky world where you could be broke and live happy as an intensely creative clam. CBGB lured me to NYC with promise of seeing the likes of The Ramones, Patti Smith, Richard Hell and other notables. Dean Johnson has no doubt become one of those icons to younger folk who ran out of their confining suburbs to attend one of Dean's infamous theme nights at CBGB.
Dean and I reconnected earlier this year thanks to MySpace and exchanged mutually flattering missives... as well as laments regarding the state of the over-priced, gentrified Lower East Side. I just visited his MySpace space today (where the muy macho My Hustler photo at the very top is from) and was reminded of his hilarious wit while listening to the Dean and the Weenies track "Chicken" (a twisted kind of love song to a 17-year-old in which Dean bellows, Iggy-like, "I'll keep you happy as a box in a poultry farm." I think he said 'box' -- maybe not? Whatever it was the whole song made me LOL a lot.)
Dean came to one of my shows in NYC earlier this year and it was so great to see him. He still had the creative drive and enthusiasm that most of us lose as the years go by. Dean was a force of nature and his disappearance from this planet -- specifically New York City -- drains the landscape of the vivid colors we should be encouraging artists to projectile vomit all over our present-day, too-staid cultural sugar walls.
R.I.P. Dean. Or, more true to your nature, don't rest in peace. Keep things as devious as that last mood expressed on your MySpace page!