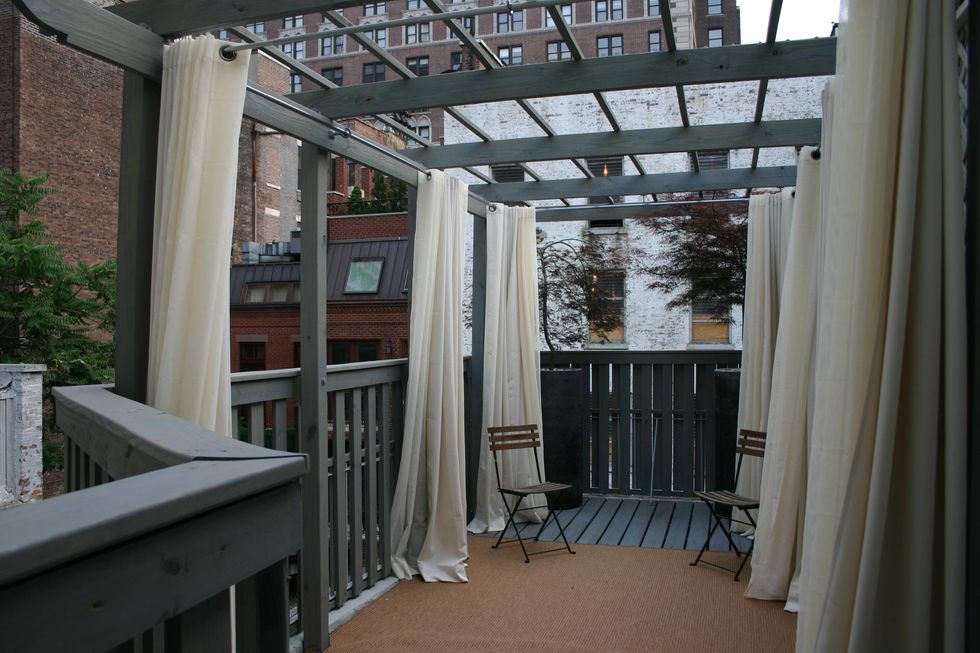 Sometimes life is so stressful in the city, a girl just needs to be pampered. So last week I visited the relatively new Signorelli Spa (opened last year) and if my journalism salary allowed, I'd go back every week. It's hidden on the quiet Upper East Side block of 66th St. between Madison and Park in an unassuming apartment building. The spa itself is small and split between two floors, but it also has two outside spaces -- one on the first floor where ladies who lunch can relax before or after undergoing a routine facial or a glamorous dermaplanting session (similar to a chemical peel minus the chemicals done by the cute and multi-talented hair/makeup artist Robert), and on the 5th floor there is a cabana (pictured above) where you can get your treatment in an urban resort setting.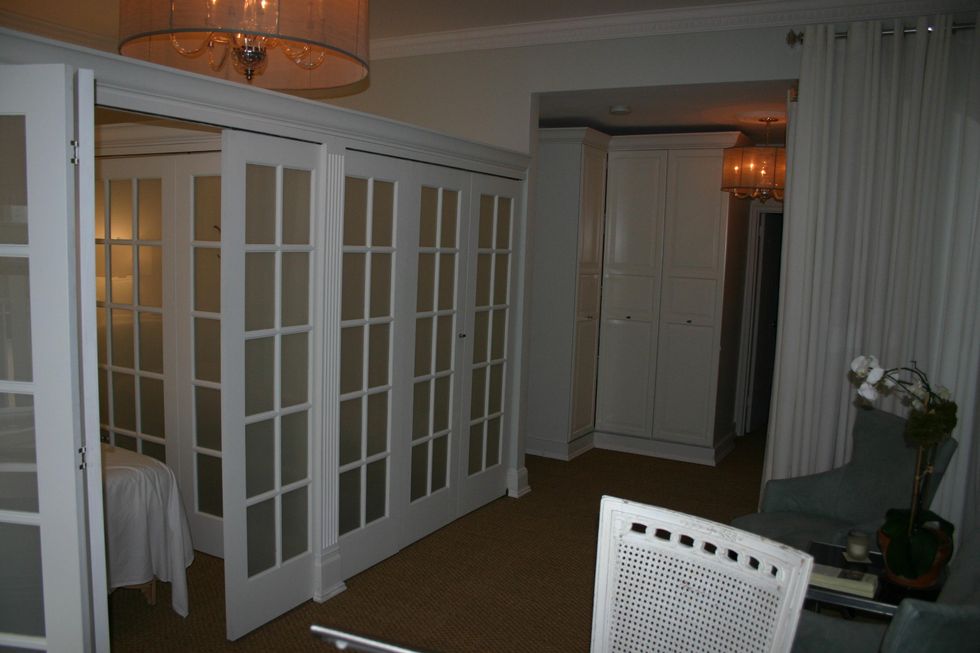 I got a massage (in the room pictured above) by the lovely Ellen who worked my kinks out with lava stones and her specialty ortho-bionomy which is gentle movements of the body that help put everything back in place. She explained that the technique is especially helpful to people who are in too much pain for the pressure of a regular massage. It's as if your body were a puzzle with pieces coming loose from time to time that need to be guided back in.

Partnered with the spa is one of the most successful plastic surgeons in the city, the lovely Dr. Stephen Pearlman. I sat down with him for a chat and he said many plastic surgeons he knew were interested in spas because their customers, not surprisingly, enjoy both plastic surgery and spas. Park Avenue royalty can visit him for a botox treatment and then move on to Signorelli to complete their look with a new hair-style or some permanent make up. I asked him if many younger people visited him for any permanent procedures and he said rhinoplasty is the most popular with the 18-30 year old crowd, especially after Ashlee Simpson sported her new shnoz, which Dr. Pearlman did not do, but very much approved of!
He has done work on several starlets but of course gave no names. I was shocked to hear however that many of his entertainment biz customers where of the Broadway persuasion! I thought pressure to look a certain way was slightly less intense on stage but apparently it's across the board!