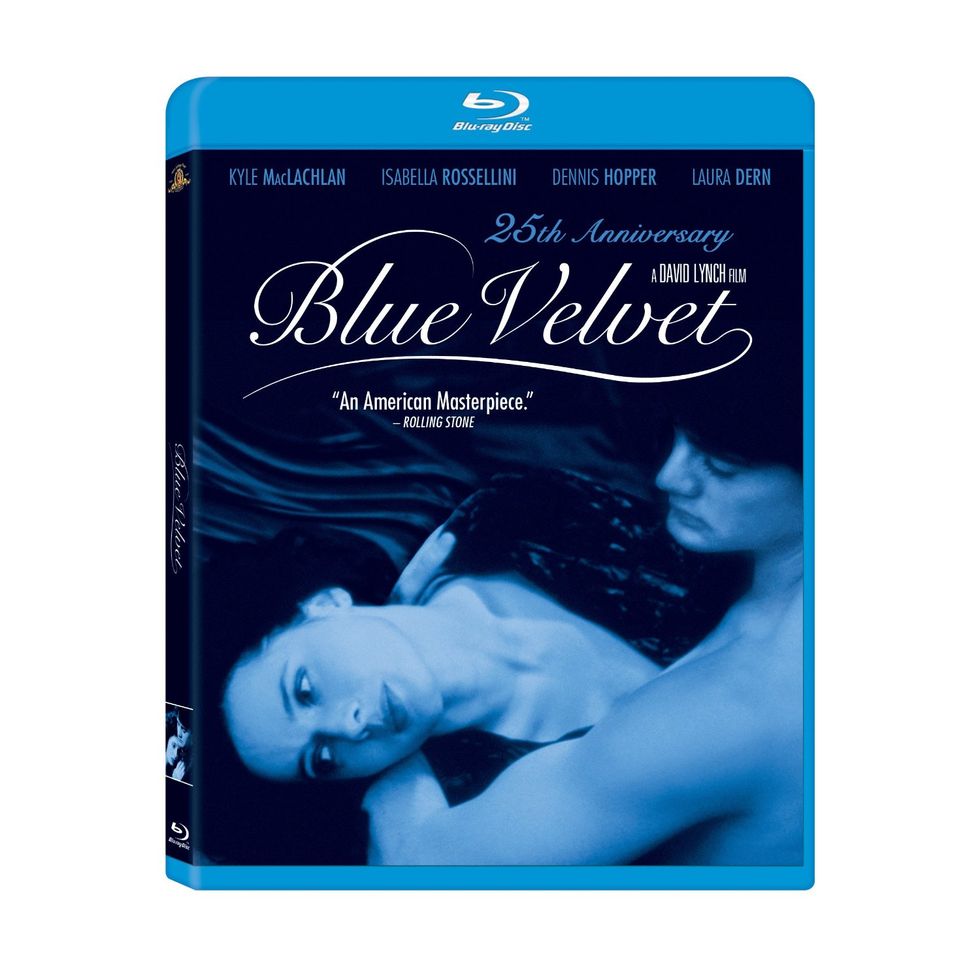 David Lynch
's daring, dark, masterpiece
Blue Velvet
(MGM) is now out on Blu-ray. This 1986 film starred
Kyle MacLachlan
as a young man who returns home from school when his father is hospitalized and finds a human ear on the ground during a walk. With goading from a policeman's daughter (the wonderful
Laura Dern
), he tries to hunt down clues to the mystery which leads him to a mysterious chanteuse (
Isabella Rossellini
) and a terrifying criminal named Frank Booth (played with frightening gusto by
Dennis Hopper
). It's a surreal nightmare classic, and re-watching it only makes you discover new wonders. The exciting aspect of this Blu-ray (besides glorifying
Frederick Elmes
cinematography) is 50 minutes of newly discovered footage.
David Lynch
prefaces this new material by quoting from the song
Amazing Grace
: "What once was lost but now is found..." These scenes include an opening setup at college showing
Kyle MacLachlan
's voyeuristic qualities and a hilarious homecoming where his oddball Aunt Barbara exclaims as he comes in the front door: "Home again, home again, jiggity jog!"  There are also other scenes with
Laura Dern
, and some amazing opening acts at The Slow Club, where Rossellini's character sings. Also included is a fascinating hour-long documentary of the making of the film.