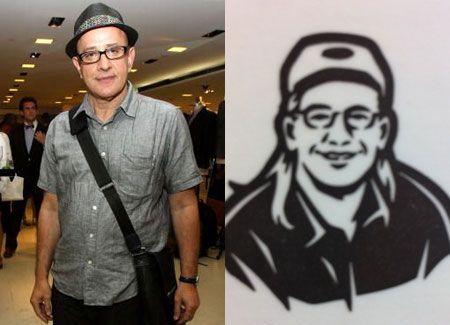 Back in 2007, we
noted
that the guy in the
Maira-Kalman
-illustrated invite to
CB2
's SoHo store opening looked eerily like PAPER editor and publisher
David Hershkovits
. That doppelganger, however, holds
nothing
to the David Hershkovits doppelganger PAPER's
Drew Elliott
Tweeted
this morning. This fellow on the back of the
Organic Valley Milk
carton looks like he could be David's long-lost hippie twin brother! Some Internet research reveals that he is the Organic Valley CEIEIO,
George Siemon
, who sadly, looks
absolutely nothing
like DH in real life. This whole situation reminds us of that
Simpsons
episode where Homer goes to Japan and discovers there's a dishwasher detergent mascot,
Mr. Sparkle
, who looks just like him! D'oh!