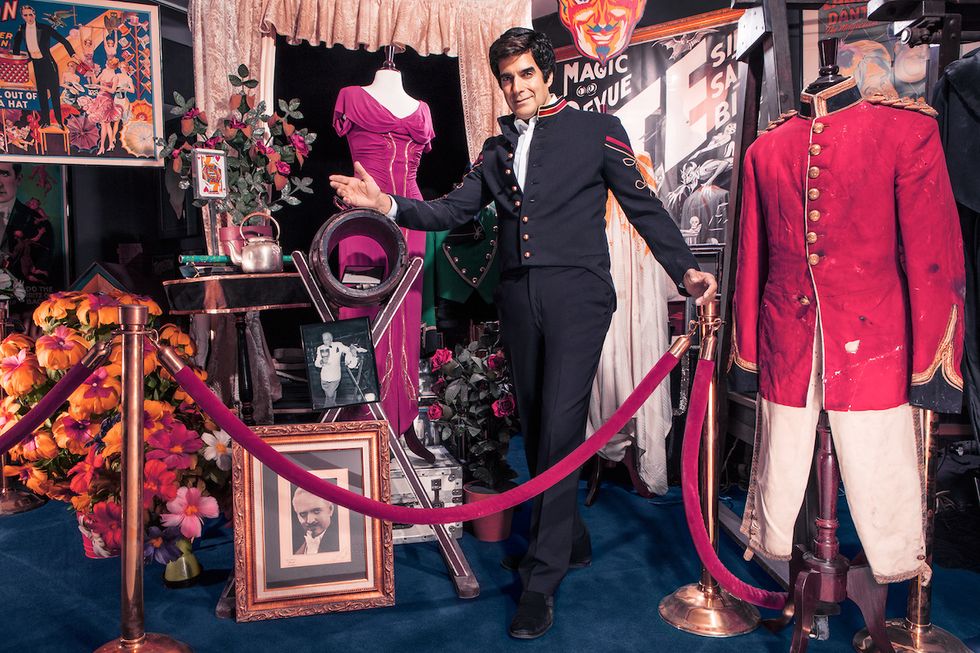 Jacket by Ports 1961

There are few magicians alive today that are as well known or as dedicated to their craft as David Copperfield. With a 40- year career, 21 Emmy Award wins and 11 Guinness World Records, it's no surprise that Copperfield has become a fixture in the Las Vegas performance pantheon, grossing over a billion dollars in ticket sales. That success lies in his ability to make the impossible happen, whether that's surviving a fall over Niagara Falls, floating over the Grand Canyon or making the Statue of Liberty disappear.
While making it look easy is all a part of the act, Copperfield claims performing illusions has been "a natural thing for me." He continues, "I always wanted to take what I did naturally, and do what I love, which was tell stories, move and inspire people. It's not about levitations. It's about time travel; it's about spaceships; it's about aliens and dinosaurs -- nothing you can find in this historical place."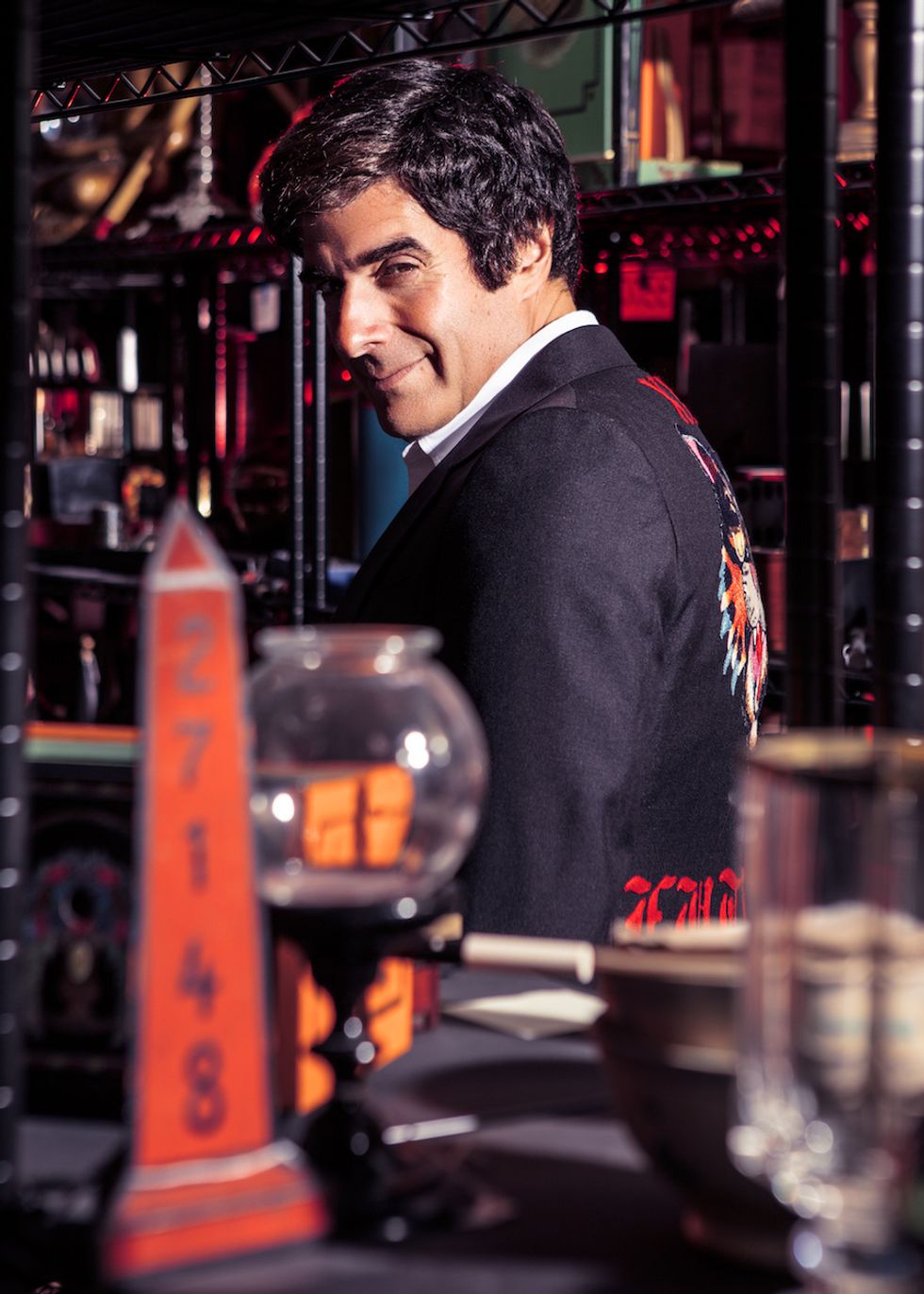 Jacket by Gucci, shirt by Ports 1961

As much as Copperfield is a masterful technical magician, he is also a performer, and there's no denying that it's this showmanship, in part, that's made him a household name. "You would think my idols were [magicians like] Harry Houdini, Harry Kellar and Howard Thurston, but my idols were Gene Kelly, Fred Astaire, Orson Welles, Ian Fleming and [director] Frank Capra, who I got to work with." But that isn't to say he doesn't recognize the magic greats that came before him. In fact, he's dedicated an entire museum to them: The International Museum and Library of Conjuring Arts (in Las Vegas, of course).
"The people whose shoulders I stand upon, the Houdinis, the Kellars and the Thurstons, of course I want to honor them, so I created this museum, which we are expanding now," Copperfield says. "We tell stories that are very beautiful about hope and inspiration. People walk out very changed."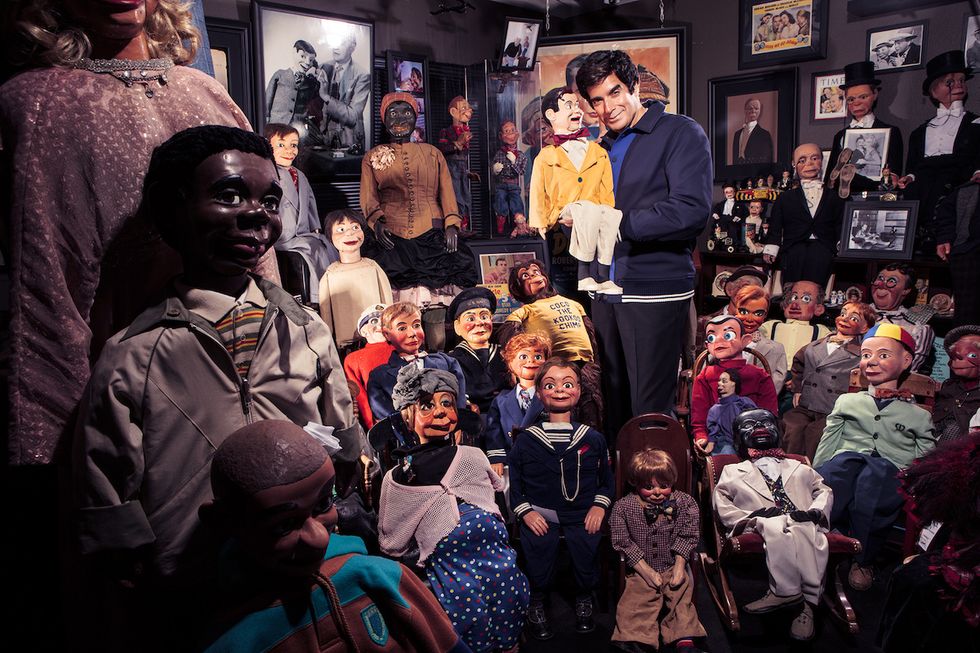 Jacket by Ports 1961, t-shirt by Levi's and pants by Tom Ford

Photography by Vijat Mohindra

Styling by Juliann McCandless

Grooming by Susy Zaldana

Sign Up for the Morning PAPER