David Bowie's estate announced plans to release a new box set, Who Can I Be Now? (1974-76) to follow the wonderful Five Years (1969-1973) box set, which charted Bowie's creative comet trail from his first album through Pinups. According to the official announcement on Facebook, the new box set will include a lost album which became the basis for Young Americans entitled, The Gouster.
Bowie's longtime collaborator Tony Visconti describes The Gouster as "forty minutes of glorious funk," explaining:
Gouster was a word unfamiliar to me but David knew it as a type of dress code worn by African American teens in the '60's, in Chicago. But in the context of the album its meaning was attitude, an attitude of pride and hipness. Of all the songs we cut we were enamored of the ones we chose for the album that portrayed this attitude.
David had a long infatuation with soul as did I. We were fans of the TV show Soul Train. We weren't 'young, gifted and black' but we sure as hell wanted to make a killer soul album, which was quite insane, but pioneers like the Righteous Brothers were there before us.
So 'The Gouster' began with the outrageous brand new, funkafied version of David's classic 'John, I'm Only Dancing', a single he wrote and recorded in 1972, only this time our version sounded like it was played live in a loft party in Harlem and he added (Again) to the title.
The post also includes previously unreleased imagery from The Gouster cover shoot, featuring Bowie lying in front of an American flag, covered in a blanket of newspaper. Please take my money.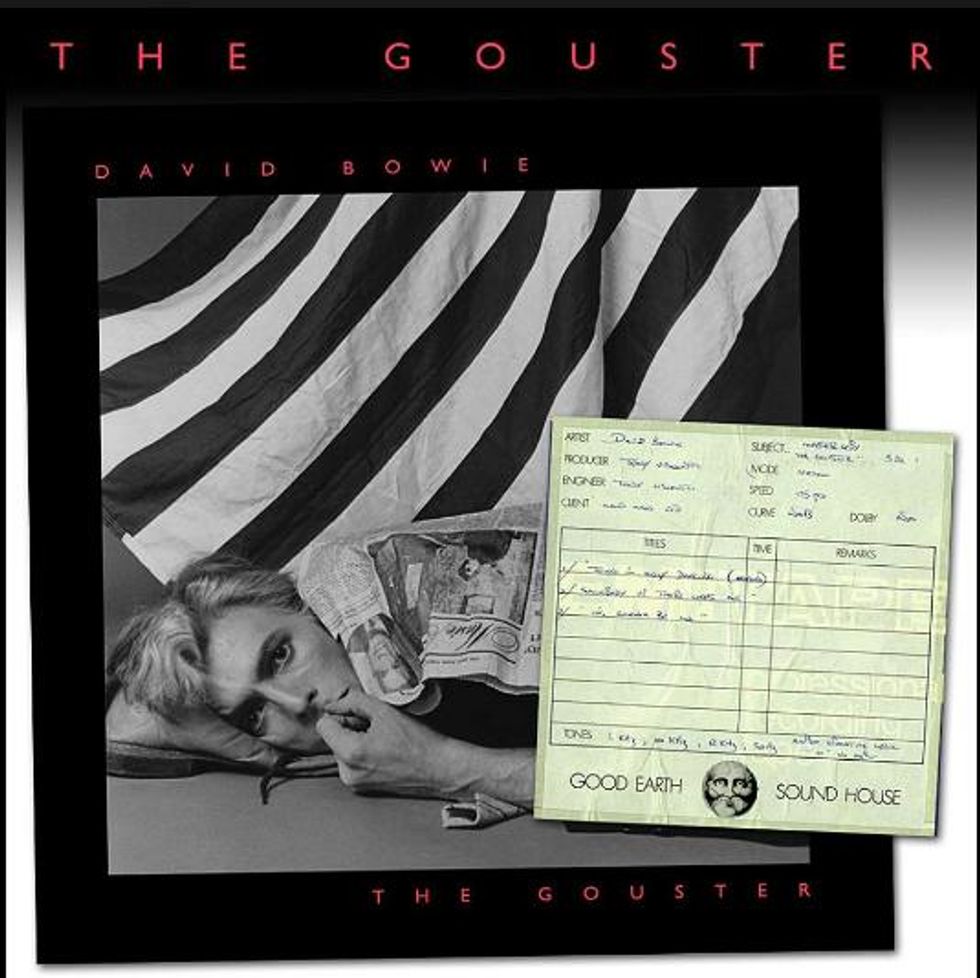 Watch David Bowie perform Young Americans on the Dick Cavett show in 1974 below...