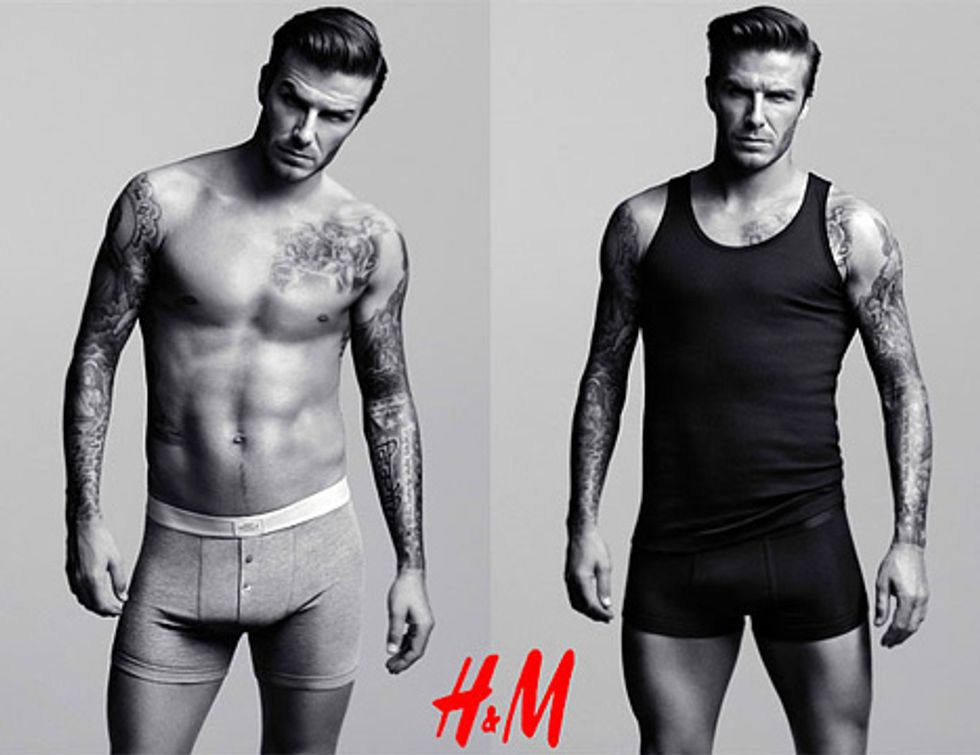 1.
David Beckham
is set to star in a 30-second ad during the Super Bowl for his
H&M
underwear line,
Bodywear
.
2.
Glee
is going disco
!  Look for an April episode to feature music by
the Bee Gees
. Actually, The Bee Gees had a ton of hits that weren't disco, but we doubt that we'll be seeing Blaine singing "Massachusetts." [TVGuide]
3. Be sure to finish all of your research on (insert subject) before midnight on Wednesday.  That's when Wikipedia
will shut down for 24 hours
to protest the SOPA/PIPA "intellectual property" and "piracy" bills currently before Congress. [Slate]
4. Do
farting astronauts pose a risk to space travel
? [io9]
5.
A musical based on Craigslist ads
opens in Vancouver next week. [The Globe and Mail]