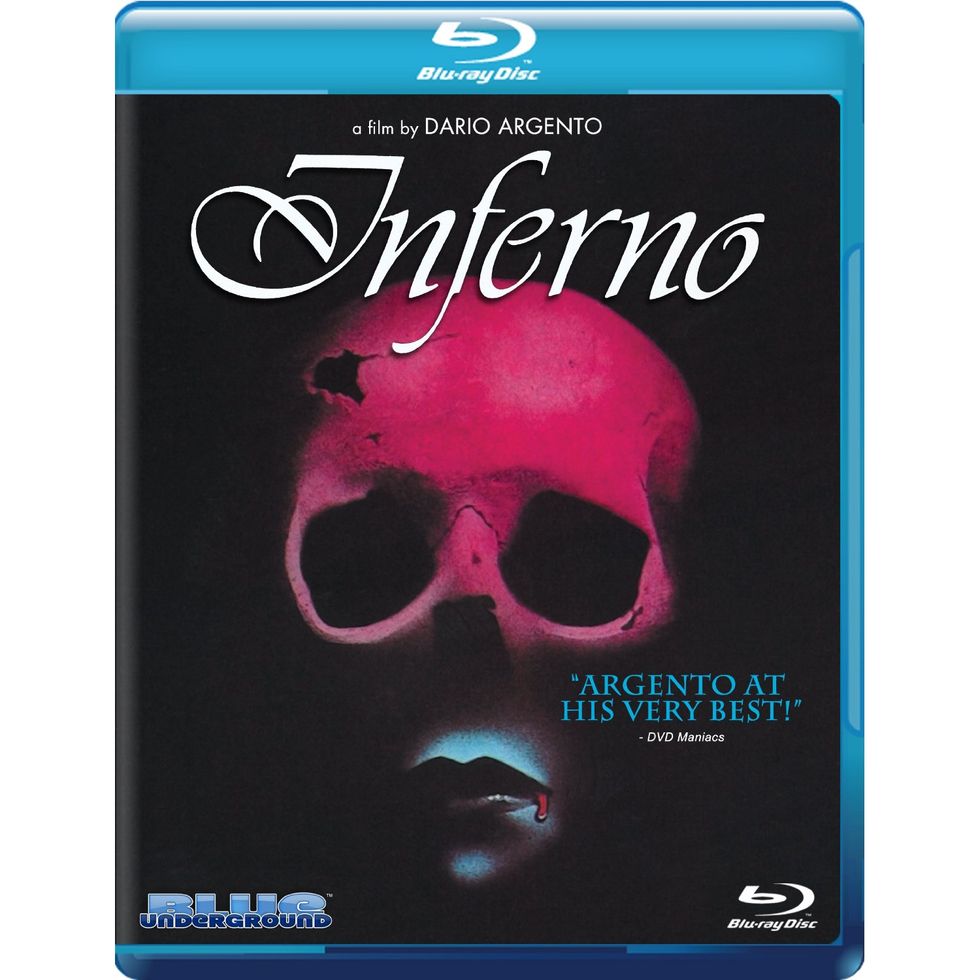 Inferno
(1980) (Blue Underground), the underrated, nightmarishly beautiful sequel to
Suspiria
by Italian maestro of the macabre
Dario Argento
, is out now in a glorious Blu-ray edition.
Leigh McClosky
stars as a young man investigating his sister's (
Irene Miracle
) mysterious disappearance in New York in a strange gothic apartment building. The second in Argento's "witch" trilogy,
Inferno
is filled with gorgeous saturated color and surreal sequences -- 
Irene Miracle
's plunge into an underwater room is memorably bizarre. A scene featuring a bookseller on crutches' trek to Central Park during a full a moon with a bag filled with cats is just chilling. Dream-like, with a wild pounding rock score by
Keith Emerson
, this is an aural and visual assault on the senses. The extras include the still-handsome and eloquent McClosky discussing working with Argento, as well as Miracle, who discusses working on
Midnight Express
,
Night Train Murders
and this film. She especially recalls Argento and then-wife
Daria Nicolodi
's wild fights going on in the background.
Argento's films delight and terrify me, and after spending a wonderful lunch with him many years ago (see photo), I found him sardonically funny, opinionated and just charming as hell.