Glenn Danzig's clandestine appearance on Portlandia was just a matter of time.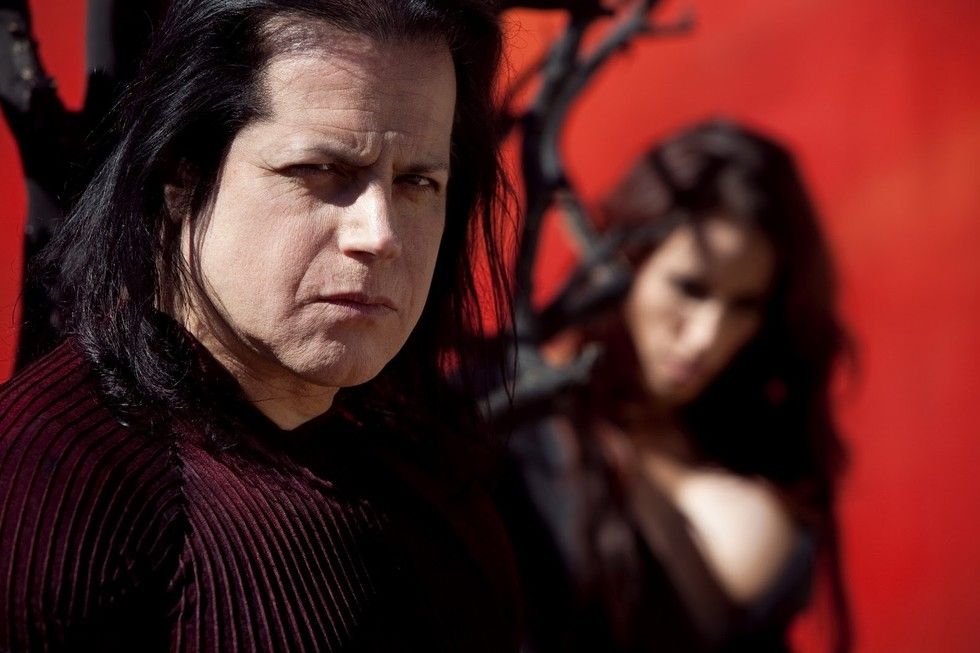 The Misfits frontman is featured in the Thursday episode of the sketch show called "Weirdo Beach," as a Romanian, Dracula-esque figure, who tries to teach Fred Armisen--playing a sun-deprived goth--how to lighten up his forced darkness while enjoying a beach day.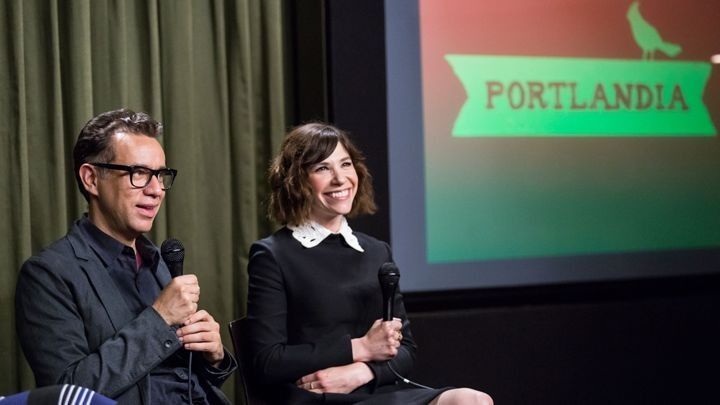 Danzig tells a confused Armisen, "You need a beach outfit."
He then opens a black trunk, and holds up a neon green rashguard.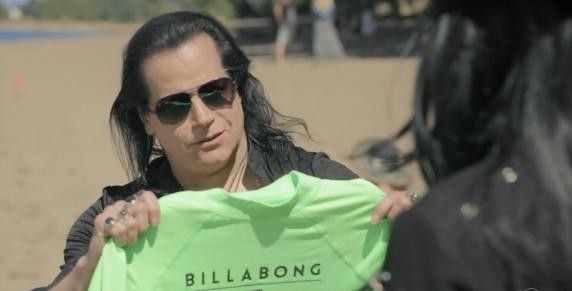 "Are you familiar ... with Billabong?" Danzig asks.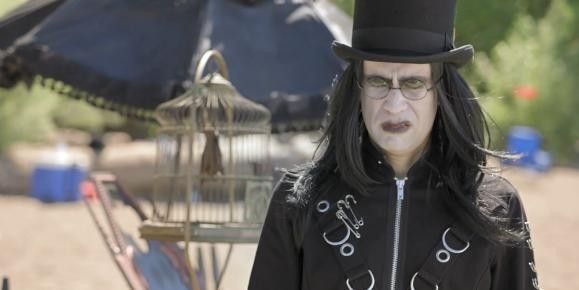 "Aren't these outfits too colorful?" Fred asks.
"Sometimes to have a good time, you need to dress lame," Danzig states.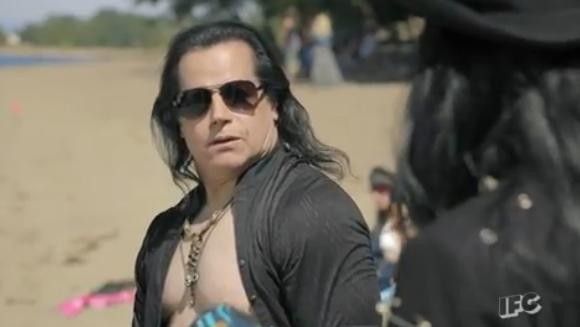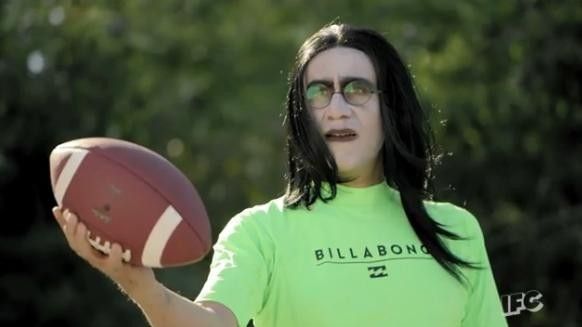 TRUE.
We shouldn't be surprised by this oddly perfect union.
In 2010, PAPER enlisted filmmaker and writer Molly Schiot to film Armisen and co-Portlandia conspirator Carrie Brownstein doing a dramatic reading of Danzig's greatest Misfits lyrics, while parked in a car outside Glenn's "house"--aka an derelict building.
Carrie Brownstein and Fred Armisen Sit Outside of Glenn Danzig's House from PAPER Magazine on Vimeo.
Hearing Brownstein say "My cum be your lifeforce, and the only way to get it, is to suck, or fuck," with her trademark deadpan is a revelation.
Watch Danzig on Portlandia, Thursday at 10 pm on IFC.