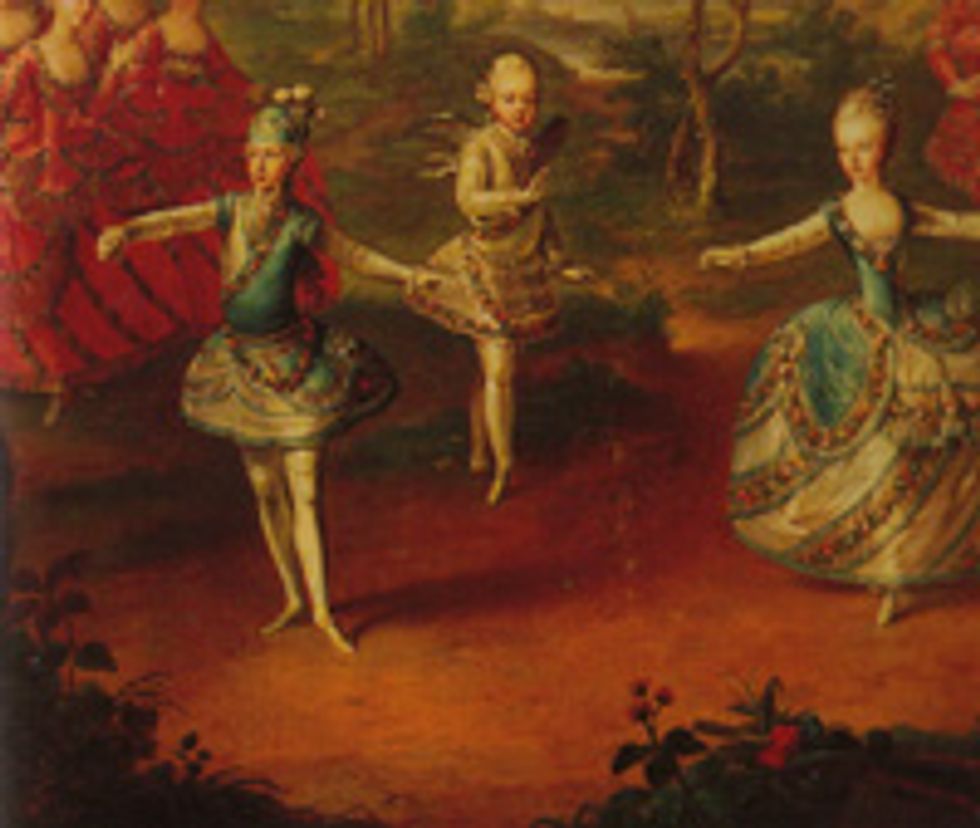 Okay these paintings are tough to see but they're so cute MM can't resist. This little number is Marie Antoinette (right) dancing the ballet Il Trionfo d'Amore. She and her brother Archduke Ferdinand (left) are a sheperd and sheperdess and her brother Archduke Max (center) as Cupid. Now this looks like MM's kind of shindig! Dress the kids up and put em to work!

MM has previously mentioned the book The Journey by Antonia Fraser which is a wonderful account of MA's life. In it, she reveals that MA never said 'Let the eat cake!' nor did she say 'Let the eat brioche!' Read this link for some proof.

Yes she was a slightly shallow and frivolous royal lady but mostly she was a pawn in the political machinations of Austria and France.