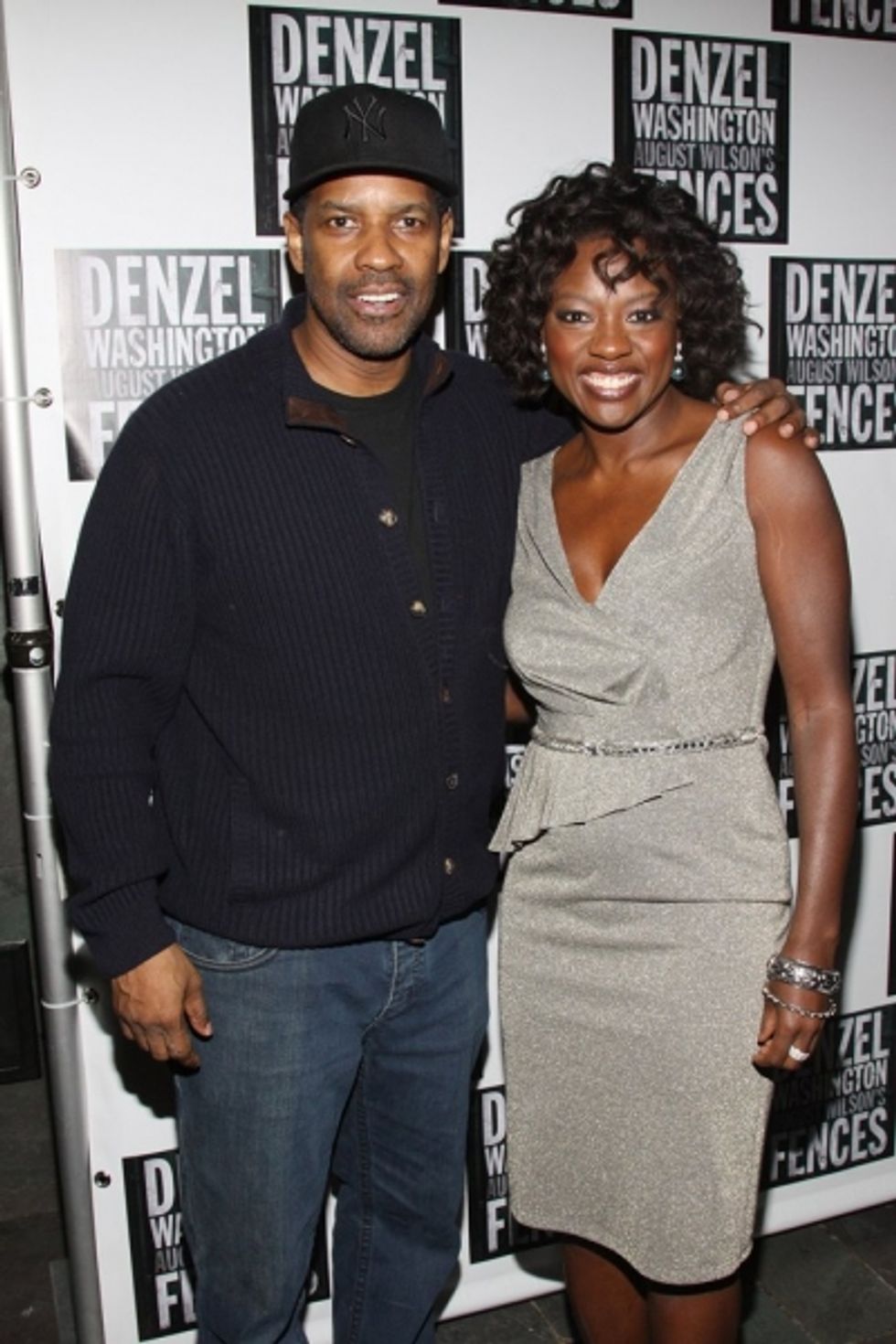 The new revival of August Wilson's
Fences
opened on Monday night at the Cort Theater to rave reviews. They were especially complimentary of
Denzel Washington
who stars as the tragic character
Troy Maxson and
Viola Davis
who plays his wife Rose. Davis gives one of those performances where during her monologues (mostly giving the philandering Troy a piece of her mind) the audience erupts into applause and screams of approval. But one of the best things about the play, which is not a musical, was the singing! I never knew Denzel could sing but he belted out some bluesy-folk tunes in a casual, working-in-the-backyard kind of way and it was beautiful.
Jamie Foxx
watch out,
we heard you're having trouble with your new record
and maybe Denzel needs some time in the studio!!
Here's a photo of Denzel and Viola from the opening night party. I'm going to also take this moment to ask: Why in the world is Denzel wearing jeans and a baseball cap to his show's big opening? Is this one of those I'm-a-big-movie-star-so-I-can-wear-what-I-want-even-though-I-look-like-a-sad-sack moments?It's a mystery. Viola brought it though!
Photo courtesy of Broadwayworld.com
.