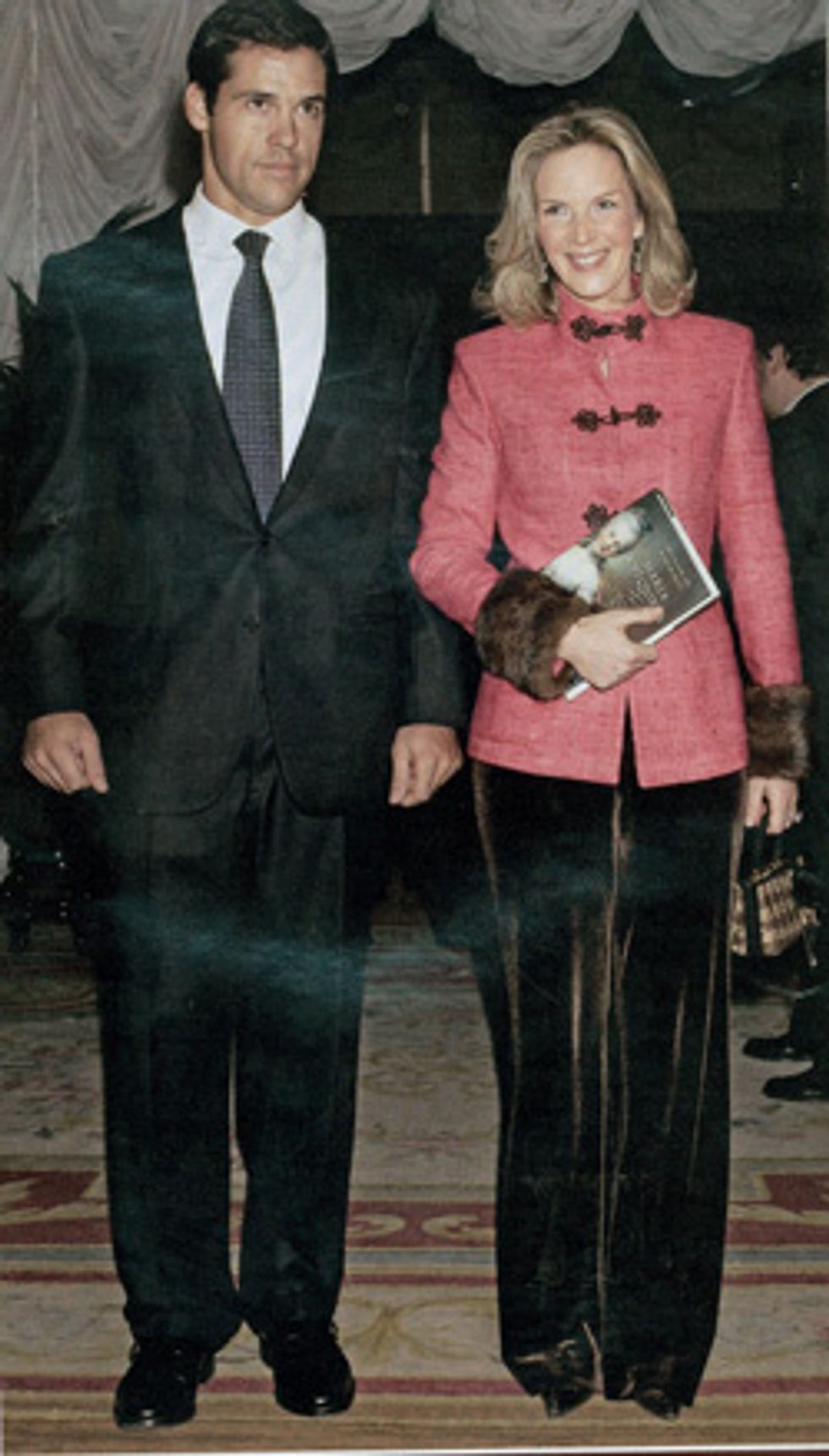 Luis de Borbon y Martinez-Bordiu has a fascinating lineage. His father was the late Duke of Cadiz, a grandson of King Alfonso XIII of Spain. The Duke's father was the deaf-mute Infante Jaime who renounced his rights to the throne so the crown passed through Jaime's younger brother Juan, Count of Barcelona, to King Juan Carlos II. The Duke of Cadiz married Maria del Carmen Martinez-Bordiu y Franco. And yes we mean that Franco. She was the favorite granddaughter of the dictator. When Carmen married Alfonso, wags thought Franco would make the couple King and Queen of Spain. Instead Franco stuck with his chosen successor Juan Carlos.
Anyhoo, the Duke of Cadiz was killed in freak skiing accident in Beaver Creek, Colorado. His other son was killed in a car accident in which the Duke was driving.

Meanwhile here Luis is with Archduchess Catalina Habsburg when the latter presented her new book on Marie Antoinette in Madrid.
Catalina is granddaughter of the last emperor of Austrian Hungary. MM could be hallucinating but he vaguely remembers that Catalina was engaged to the Duke of Cadiz when he passed away. Now she's married to Count Maximillian Secco d'Aragona. She's a glamourpuss and MM is glad that people are working on rehabilitating the name of Marie Antoinette!!!