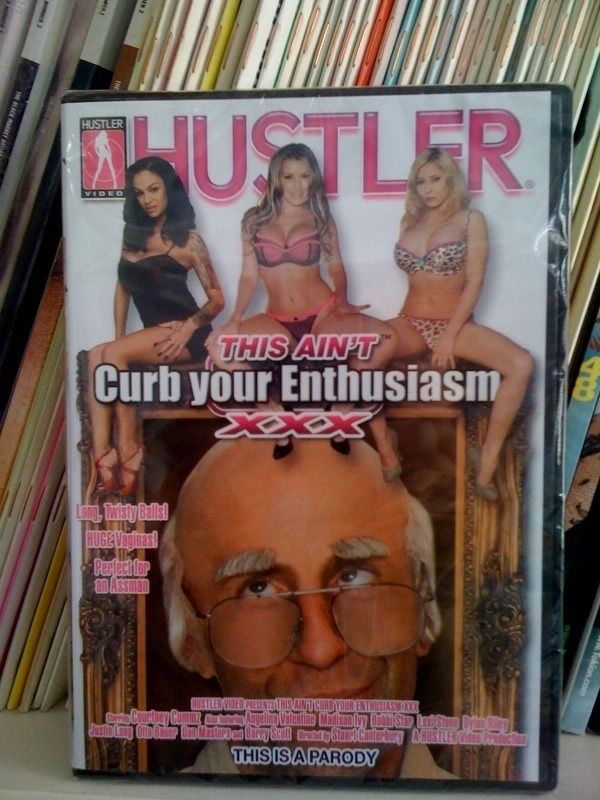 For some reason we've been getting a lot of porn spoofs of TV shows in the mail (
This Ain't Star Trek
,
Not Married With Children
,
Not the Cosbys
, etc.). None have really held our attention -- that is until today, when
This Ain't Curb Your Enthusiasm
landed in our mailbox. We have always found Larry David to be quite sexy, and are happy that the kind folks over at Hustler video agree that us neurotic, nebbishy types need our fix too!