WEST COAST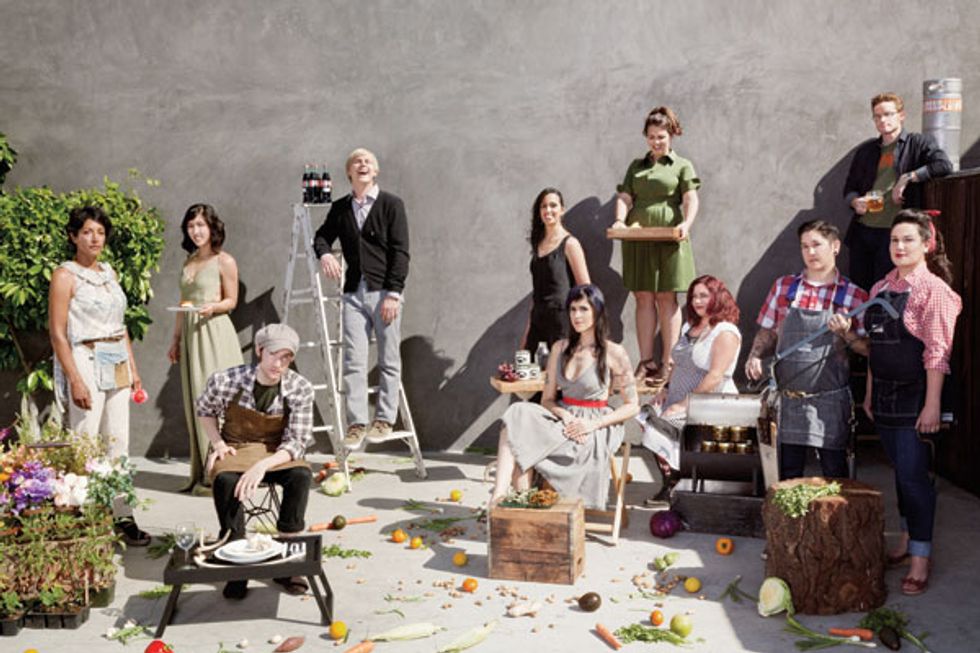 L-R): Tara Kolla, Sylvia Yoo, Craig Thornton, Robert Edwards, Homa Dashtaki, Ariane Resnick, Emily Cofrancesco, Alessandra Innamorato, Erika Nakamura, Amelia Posada, Jeremy Raub.
Enlarge image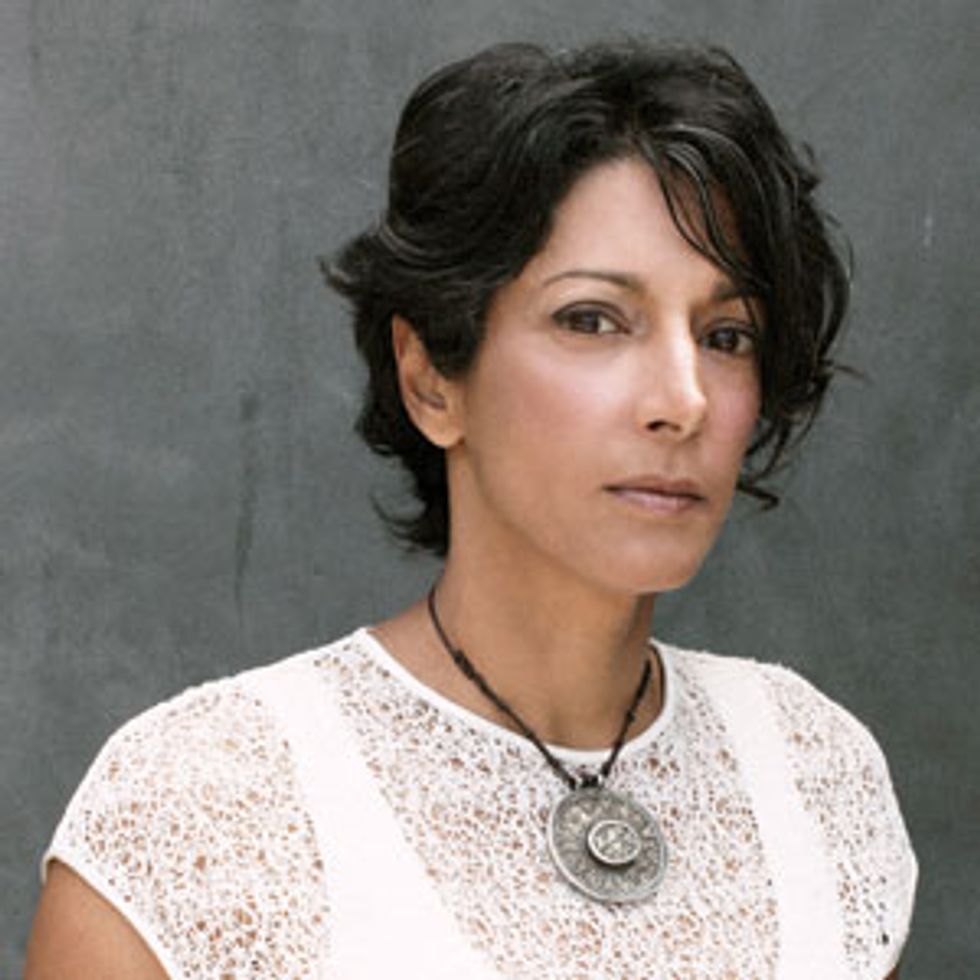 Backyard Famer: Tara Kolla
Back in 2009, L.A.'s
Silver Lake Farms
, and its creator Tara Kolla, had a squabble with a neighbor, who demanded her flower business be shut down, citing a law that allowed the backyard commercial farming of vegetables, but not flowers. "My survival instinct kicked in," Kolla says. "He wasn't going to win." In retaliation Kolla changed the law, launched a CSA with SoCal farmers, added microgreens to her repertoire and further diversified by adding a division that plans, plants and maintains organic vegetable and flower gardens for fancy-pants clients. That's sweet (and wholesome!) revenge.
Churro Chick: Sylvia Yoo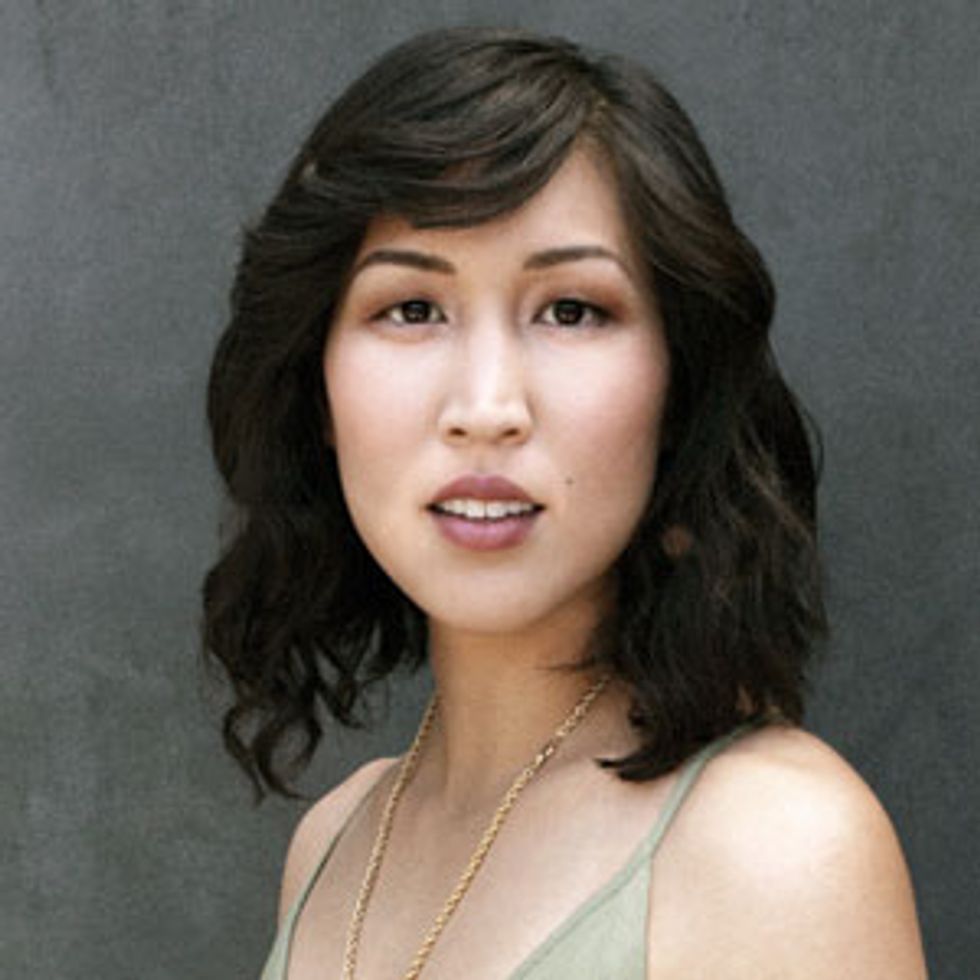 Sylvia Yoo has transformed a Mexican street treat into a gourmet delight with the cunning use of ice cream. Yoo, an interior designer, makes ice cream (in yummy flavors like vanilla custard, spicy Mexican hot chocolate and horchata) then diabolically sandwiches chick them between two freshly fried churro discs. For now, Yoo sells her
Churro Borough delights at Mexicali Taco downtown and at various on-the-fly events. Think of her as the Shepard Fairey of dessert. "I like having a little guerrilla business," she says.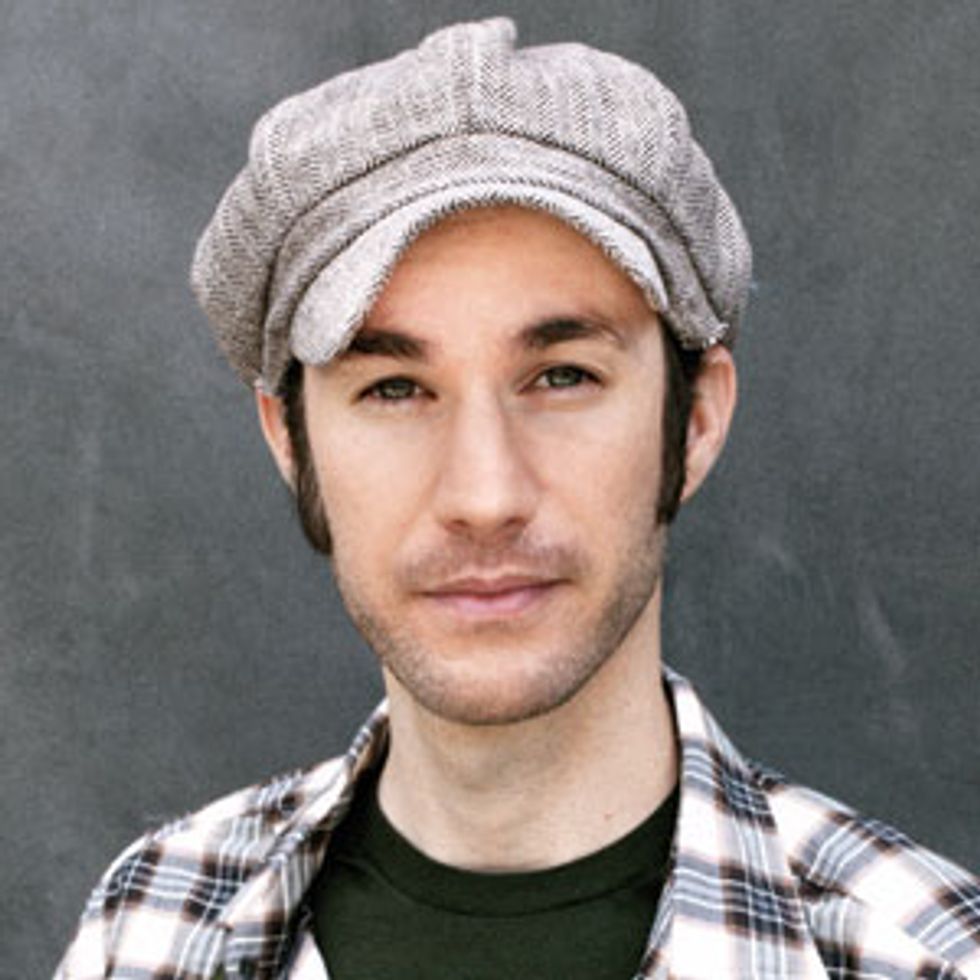 Underground Chef: Craig Thornton

Despite the ferocious name of his latest endeavor, chef Craig Thornton is a big fan of small bites. And, it appears L.A.'s hipster foodies are too. At the Wolvesmouth supper club, an invite-only affair, Thornton specializes in crafting an intimate ambiance and course after course of tasting menu- sized dishes, made from locally sourced ingredients. Getting in isn't easy though: the location is secret, the wait list is long and you may have to sing for your supper. "We invited one girl because she wrote a rap song about Wolvesmouth," Thornton says. "How could we not?"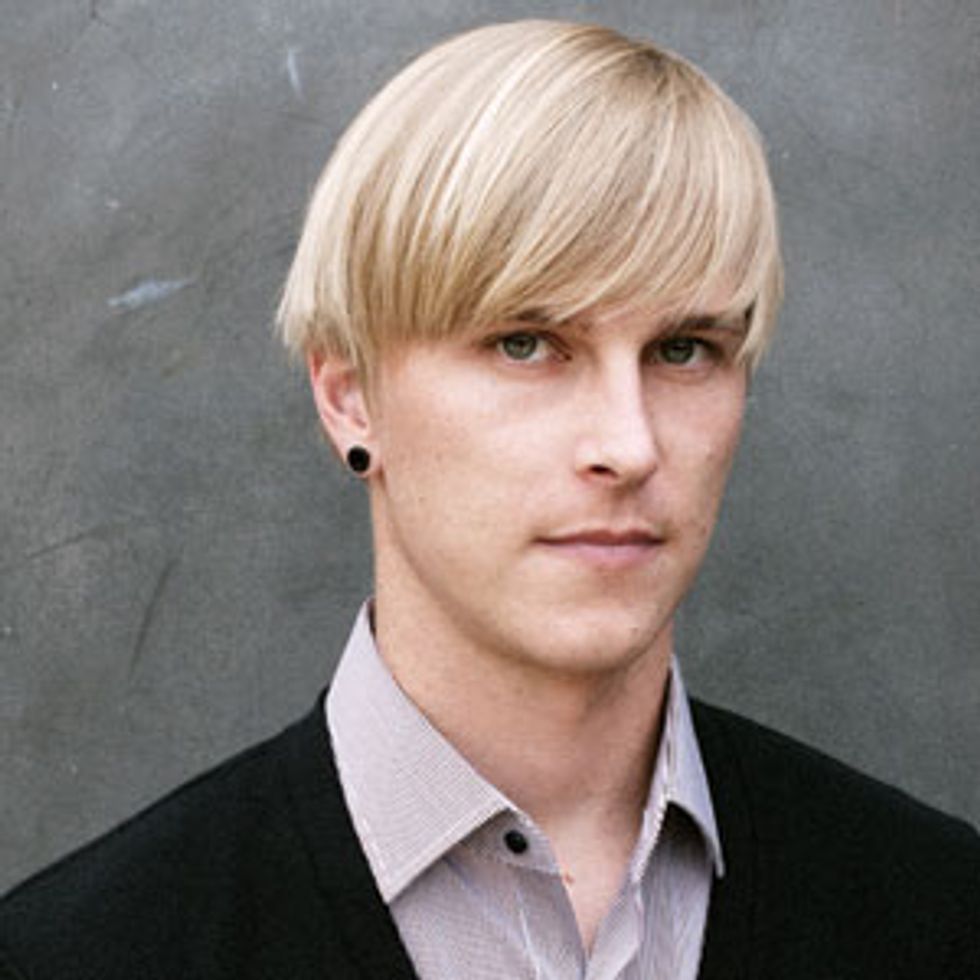 Cold Brewed-Cuber: Robert Edwards
After Robert Edwards discovered the wonders of cold-brewed coffee, he started making his own. "But I made too much and couldn't give it all away," he recalls. So he froze the excess chocolate-y, caramel-y brew. Then genius struck -- he mixed his cubes of iced coffee with Mexican cola. The imported pop is made from cane sugar and proved to be the perfect complement to Edwards' coffee cubes. Edwards sells Cold Brewed and Cola out of a cart in L.A., and is finalizing packaging for shelf stable cold-brewed coffee concentrate so we can all caffeinate at home.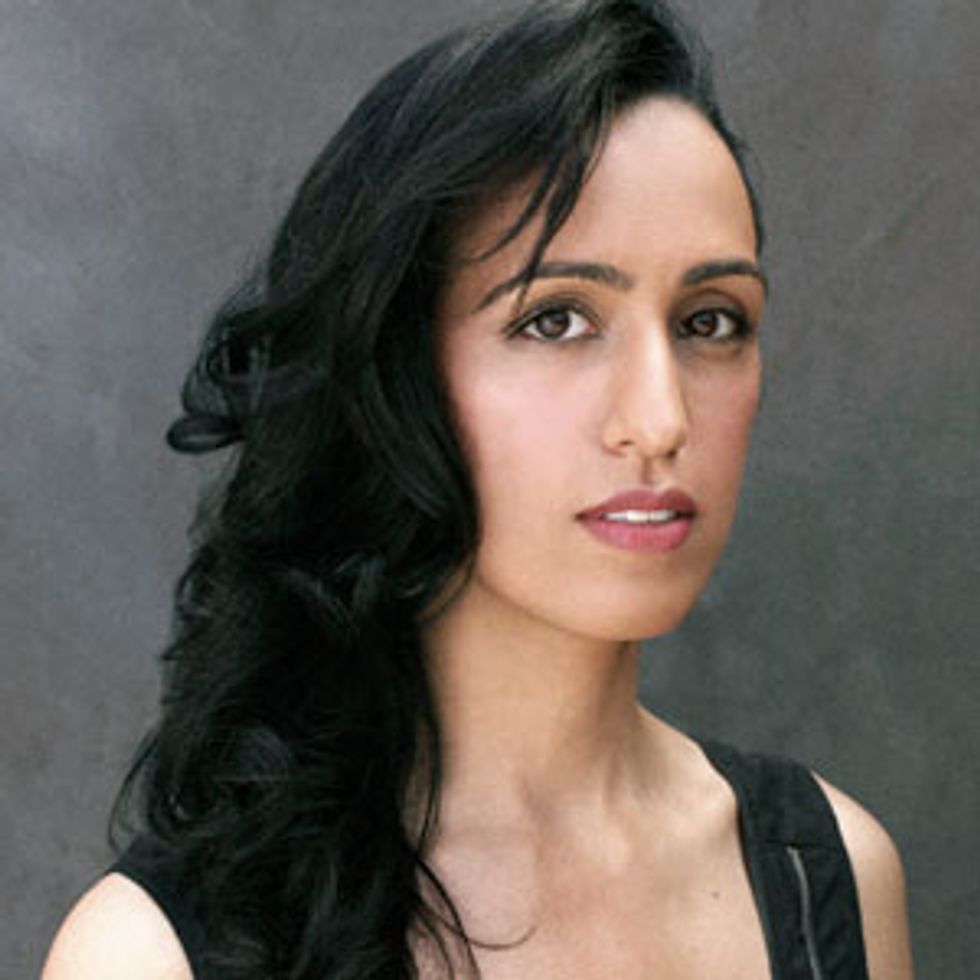 Yogurt Rebel: Homa Dashtaki

Homa Dashtaki's dad has a rad white moustache. And killer recipes for traditional Iranian and Greek yogurt (involving nothing more than boiled whole milk and yogurt cultures) which he passed down to his daughter. Every batch of Dashtaki's White Moustache yogurt is coddled, wrapped in blankets and then hand-strained. "It isn't cost-effective to make it this way. It's like martyrdom to make this yogurt," she says. Dashtaki is currently mired in the legalities of taking her yogurt to market, and while she waits, she's teaching yogurt-making classes in L.A.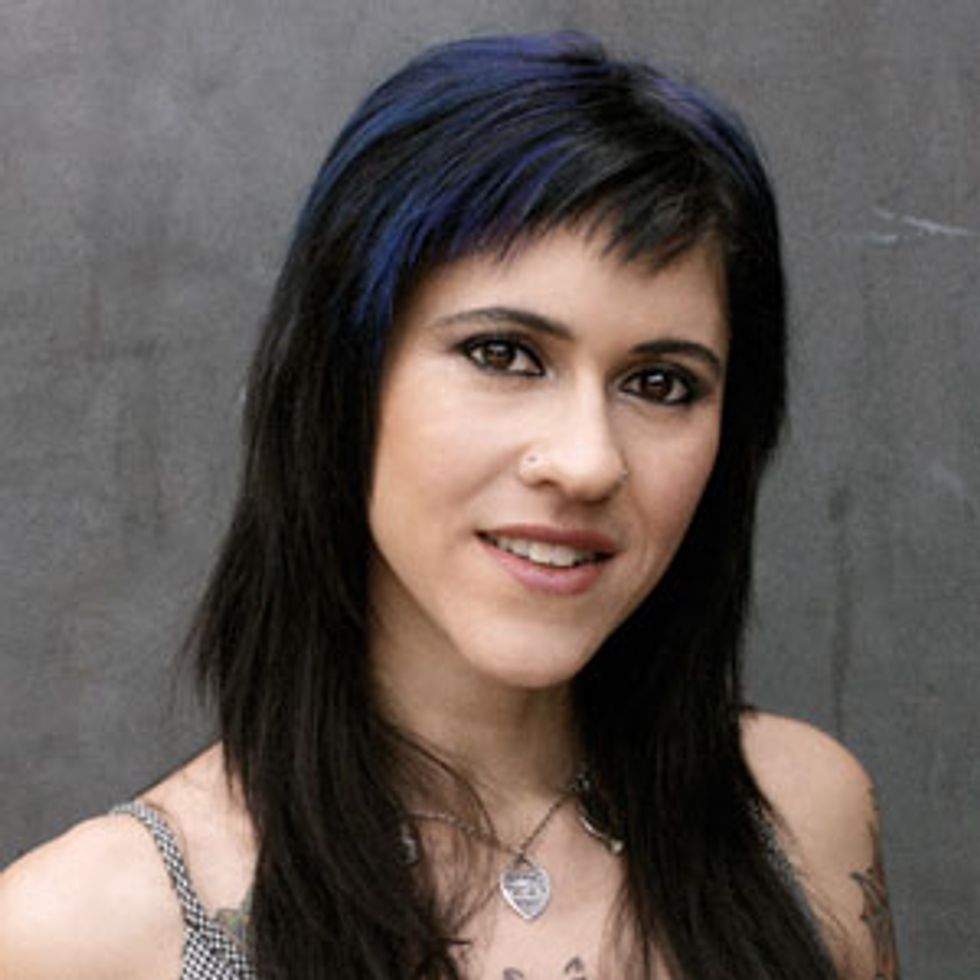 Raw Renegade: Ariane Resnick
Raw food generally doesn't get tons of love from foodies -- unless it's done very, very right. Cue Ariane Resnick, who managed a venerable raw food joint before going solo with Rawk-n-Roll Cuisine, a line of vegan, raw kale chips that are tasty, nutritious and, wait for it, affordable. But don't let her pedigree fool you. Resnick wants to see her chips sold alongside your beloved Doritos and Lay's chips. "Our quest is to be a mainstream brand in traditional grocery stores," she says.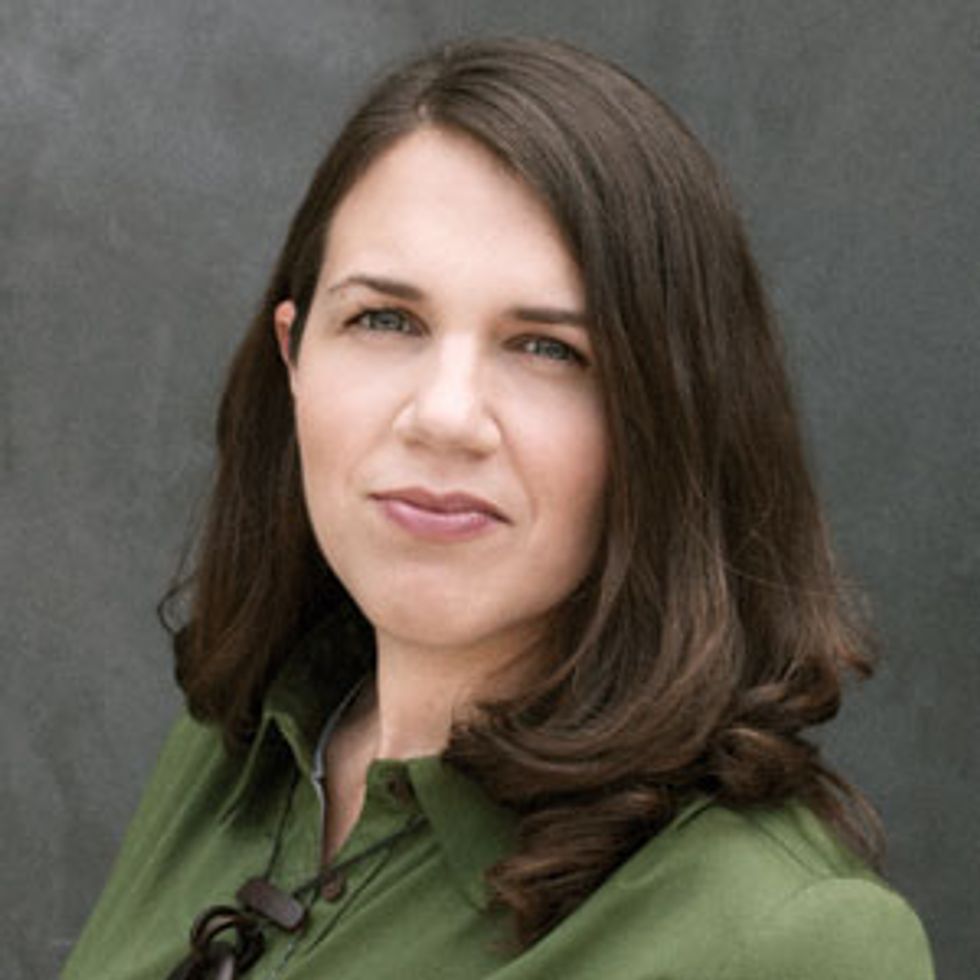 Pie Pusher: Emily Cofrancesco

Former reality TV editor Emily Cofrancesco dropped out of the Hollywood rat race in favor of something decidedly m
ore appetizing: pies. A trained pastry chef, Cofrancesco and her husband, Nicholas, run I Heart Pies, which makes sweet and savory pies to order (including the requisite vegan and gl
uten-free options), for delivery and sale at local farmers' markets. Their Peanut Butter S'more Pie is a crowd favorite. The pair is now hunting for an East L.A. brick-and-mortar spot to call home. As she jokes, "Pies are definitely the new cupcakes."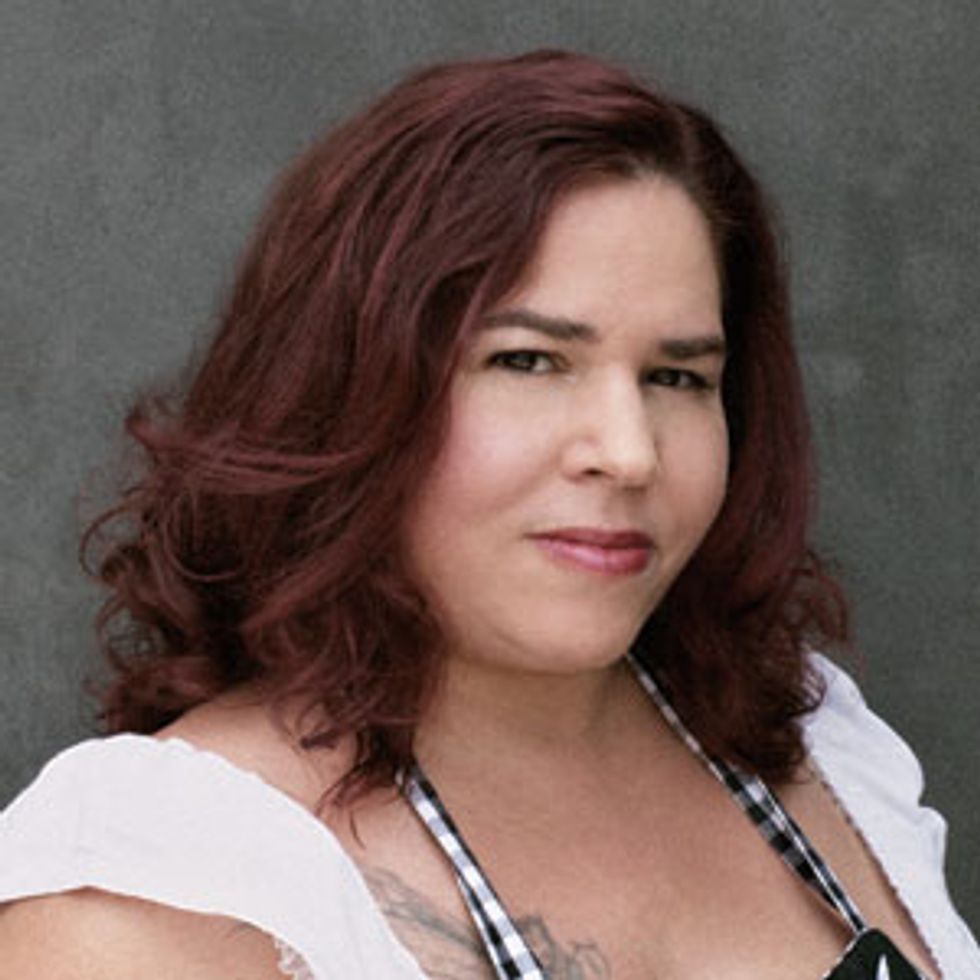 Olive Smoker: Alessandra Innamorato
It was thanks to the recession that Alessandra Innamorato got into olives. "For the first time ever I didn't have a Thanksgiving to cater," the former private chef and caterer recalls. So she smoked olives for her similarly under-employed chef pals. They lost their minds. Innamorato uses applewood to smoke her
Orgasmo de la Boca
smoked olives and then seasons them with a variety of flavors, including tandoori spices and spicy pickled garlic.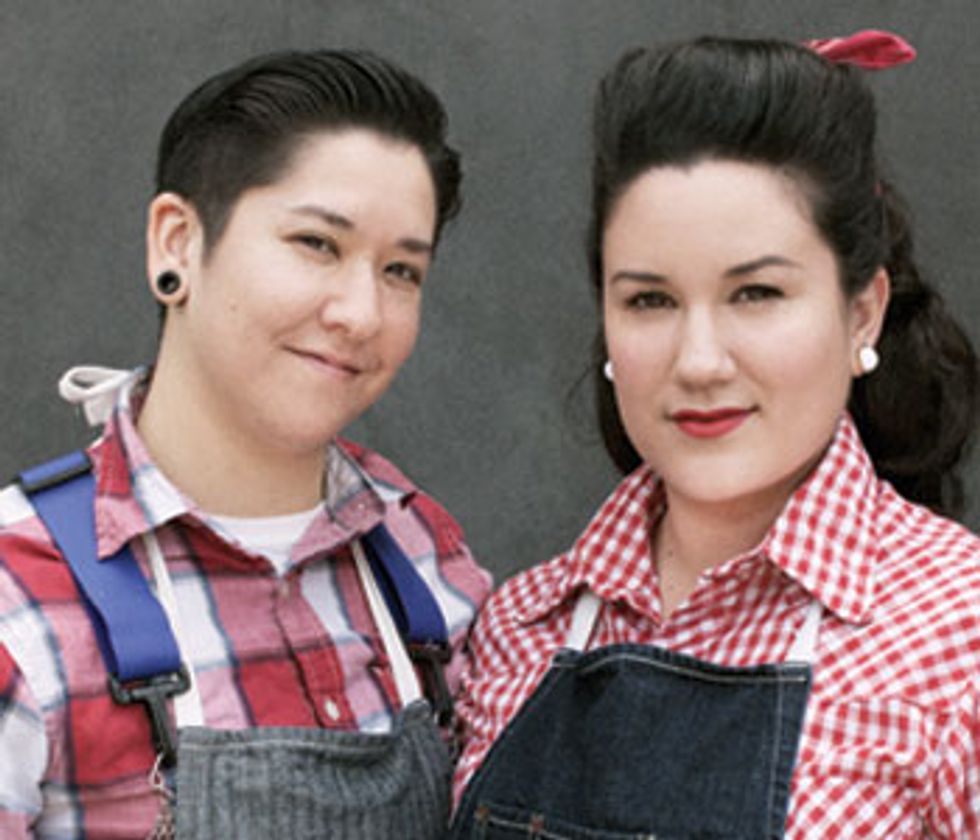 Meat Mavens: Erika Nakamura and Amelia Posada

After 14 years of not eating meat, Amelia Posada "caved" and ate some bacon. "My love for that smokey pork product sparked something inside of me," says Posada. Now, she, and girlfriend Erika Nakamura, have opened L.A.'s coolest meat mecca, Lindy & Grundy, where they dish out local, pasture-raised, organic meats to their devoted fans. "We always knew we were going to open a shop together," says Posada. "We just didn't know it would be a butcher shop."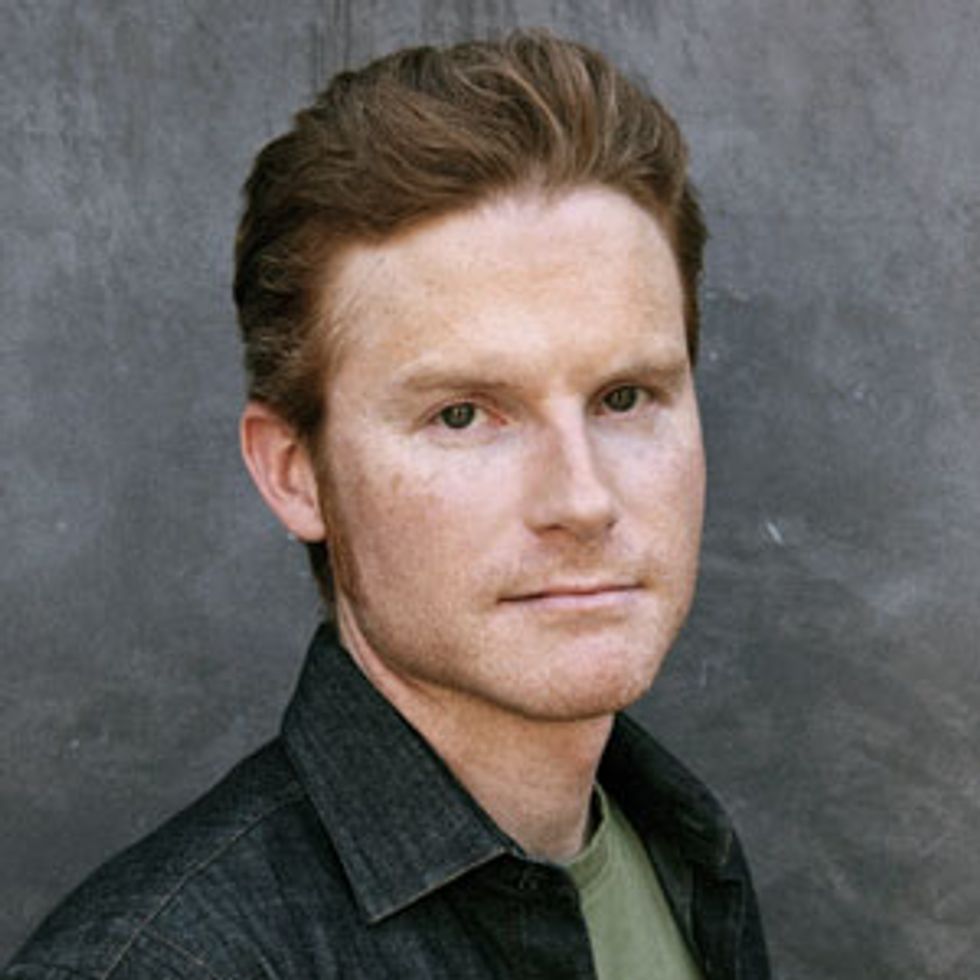 Brew Master: Jeremy Raub
At
Eagle Rock Brewery
, the first brewery to open in the city of L.A. in several decades, Jeremy Raub and his dad Steve Raub craft microbrews like the Populist (a nice little IPA), and Revolution (an extra-pale ale). The brewery, which houses a tap room where other microbreweries can commandeer a couple of taps alongside Raub's own creations, is ground zero for the city's beer scene. Not to be missed: their "growlers," 64 oz. jugs for taking your favorite beer to go.
EAST COAST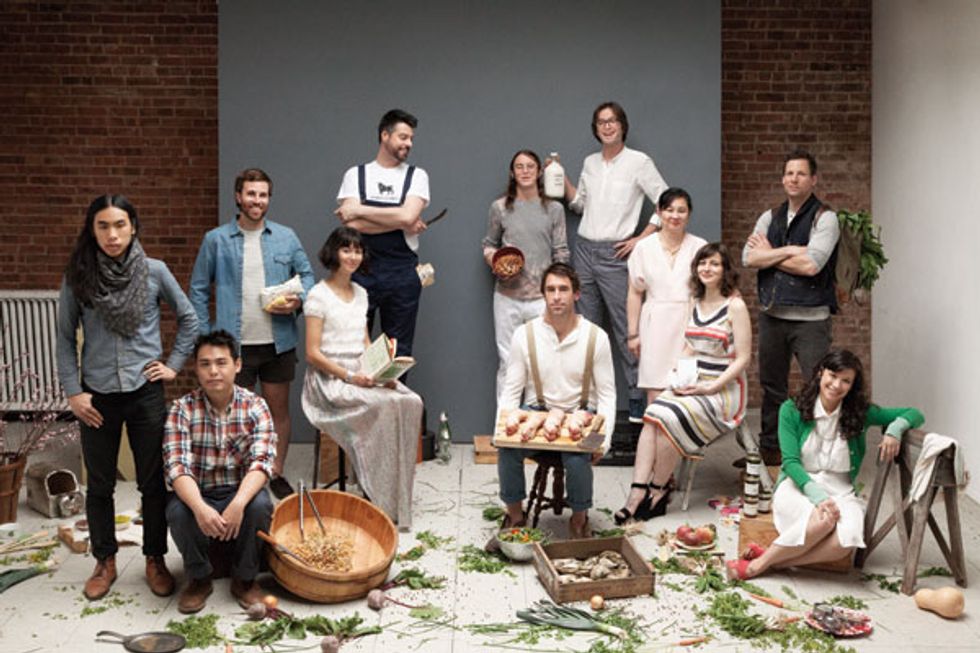 L-R): Casey Tang, Gilley Tang, Mark Andrew Gravel, Vera Fabian, Chris Woehrle, Chris Fischer, Collin Crockett, Bradford Still, Jen King, Liz Gutman, Evan Strusinski and Sabrina Valle.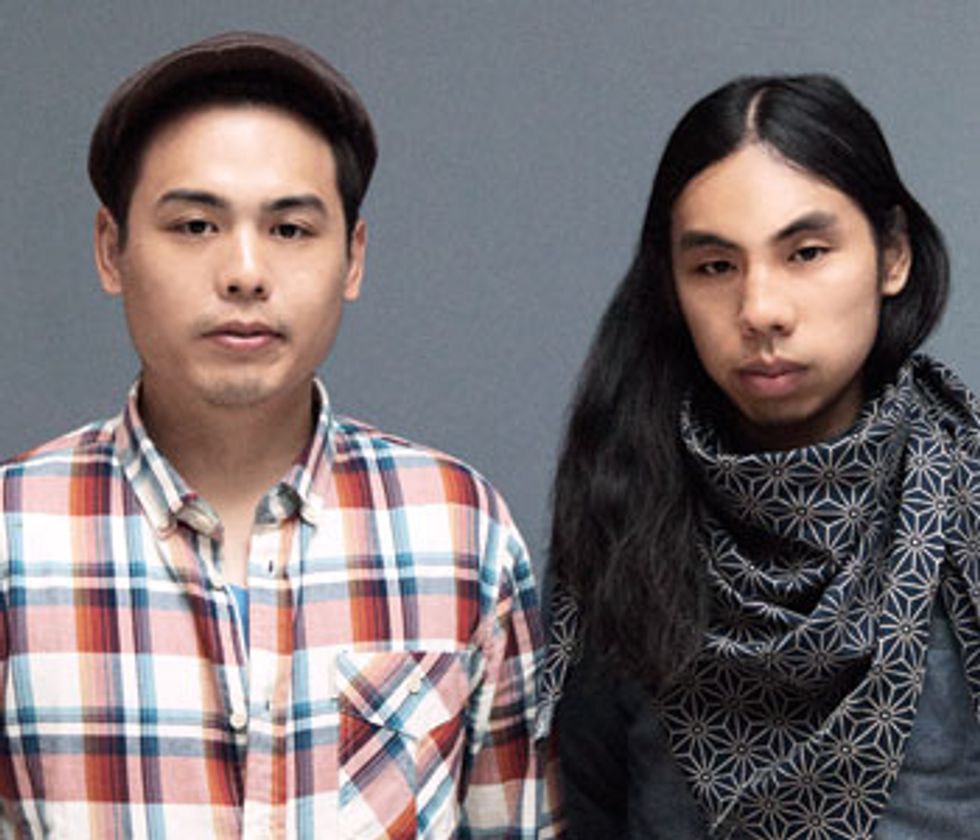 Noodle Men: Gilley and Casey Tang

The brothers Tang always knew their grandfather was a pioneering Chinatown chef. What they didn't know, and discovered via a New York Times piece, was the cult-like following his cold sesame noodles had. So Casey teamed up with his brother, Culinary Institute-trained chef Gilley, to recreate the recipe. Their noodles, sold under the name Shorty Tang's, have not only won fans at Smorgasburg, but lured in their grandfather's former patrons. Now they're looking to bottle the sauce. Says Casey, "I feel by bringing this dish back we are keeping a certain piece of New York City history alive."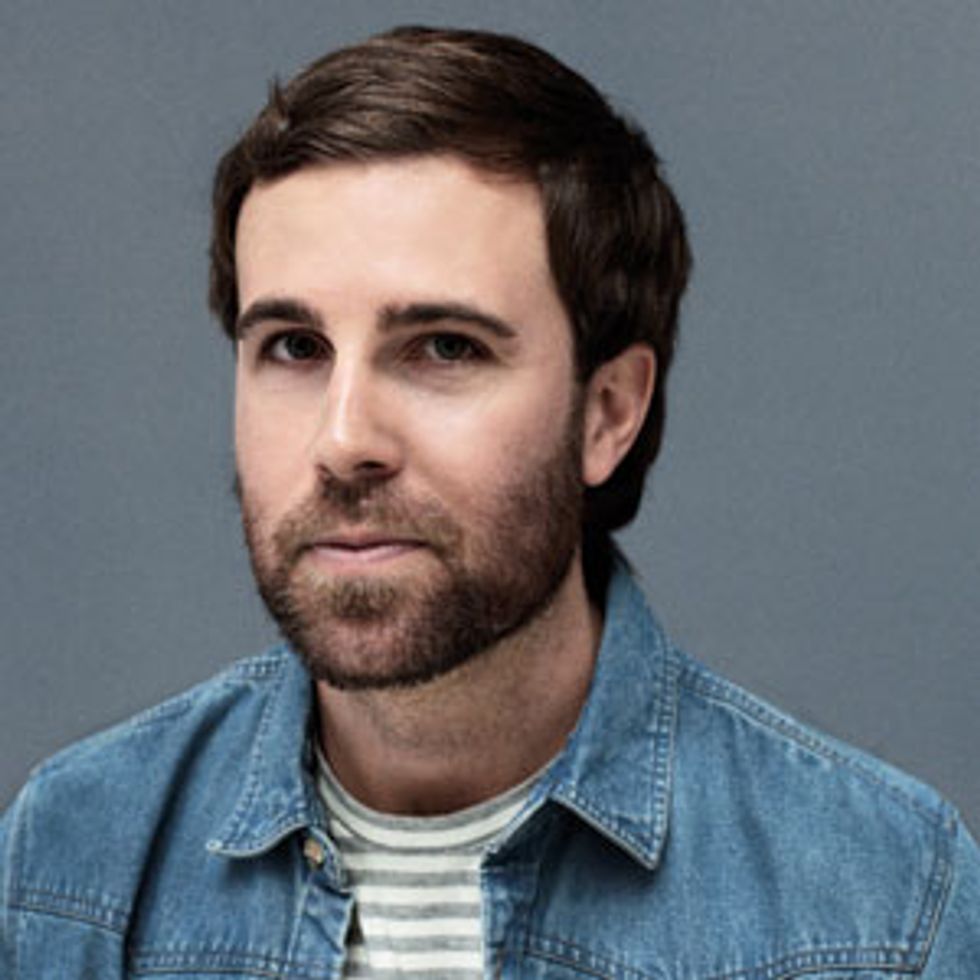 A self-proclaimed "bean activist," Mark Andrew Gravel's mission is to rid the magical fruit of their smelly stigma by creating Brooklyn and San Francisco-based "Bean-Ins," where participants come to hang out and sample a free bean-based meal. His book, Kill the Recipe, about the basics of home bean cooking and plant-based eating, comes out in October. "If you eat lima beans at a place like Martha Lou's in Charleston, or chickpea soup in Rome," he says, "you'll understand how good beans can really taste. It's life changing."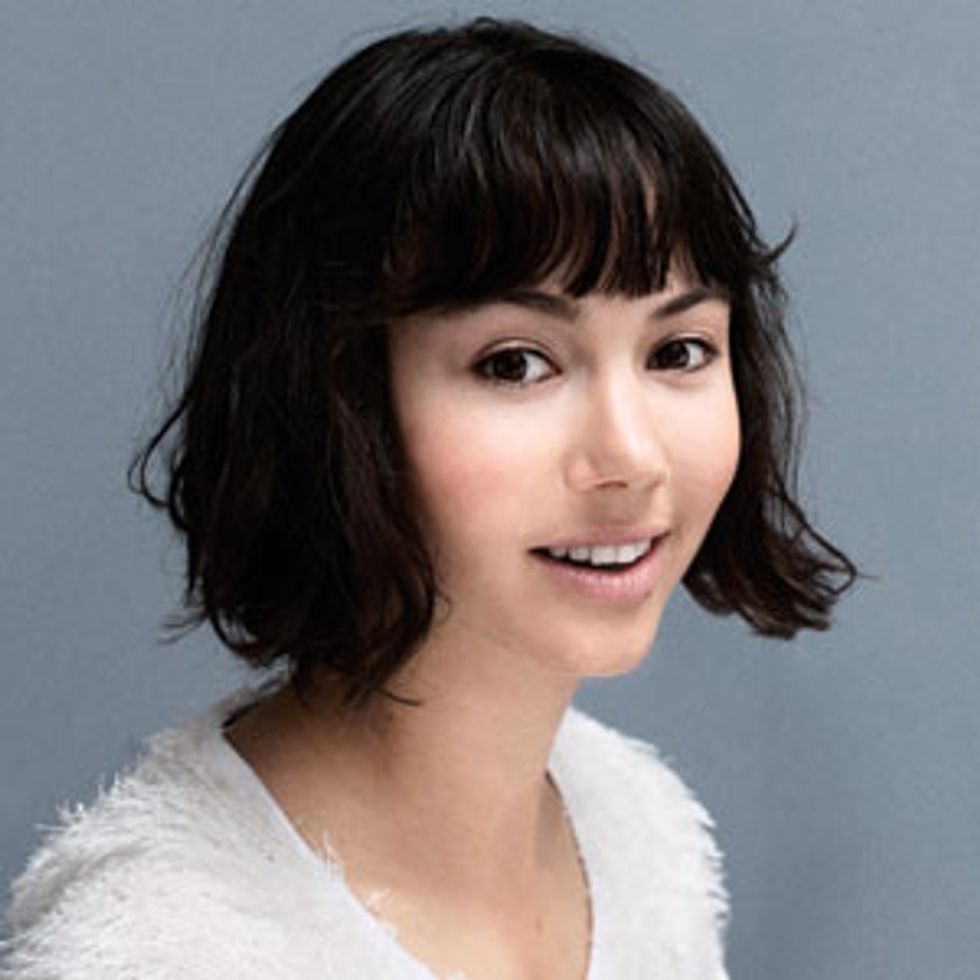 Food Educator: Vera Fabian
Thanks to the efforts of Vera Fabian
and Edible Schoolyard, it's not just a tree that grows in Brooklyn, but also cabbage, carrots and eggplant. As a garden teacher to PS 216 elementary school students in Gravesend, Brooklyn, a well-rounded education also sprouts from a half-acre plot. "We use math to plant a bed of lettuce; we learn history while saving seeds; science while holding an earthworm and English while writing poems about the garden," she says. Most importantly, the kids le
arn the real roots of what's sold at the corner grocery.


Jerky Boy: Chris Woehrle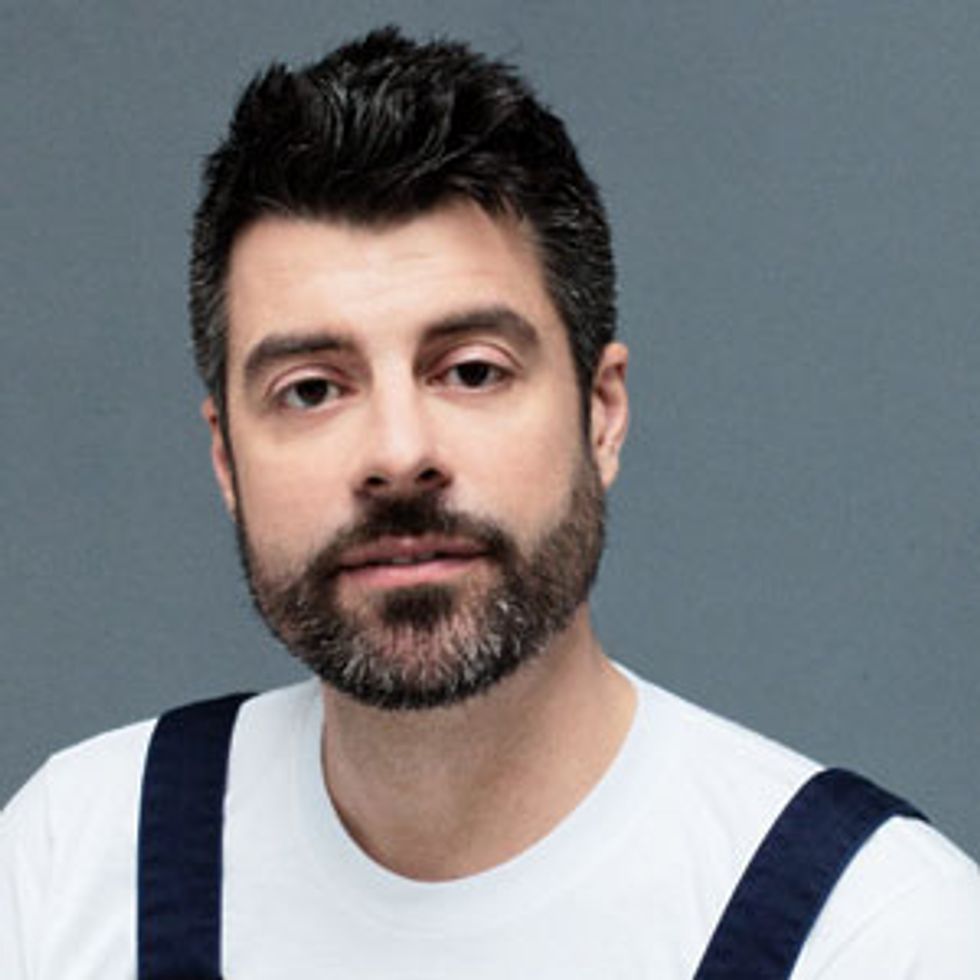 In an era of hand-crafted food mania, Chris Woehrle and Robert Stout of Kings County Jerky dabbled in it all before discovering their niche. "I made pickles, I made ketchup and mustard, I made harissa, sauerkraut and kimchi," Woehrle says. "But why do something that's already done well by other people? We wanted to make something that would be totally amazing and would blow people away. Jerky was an immediate success."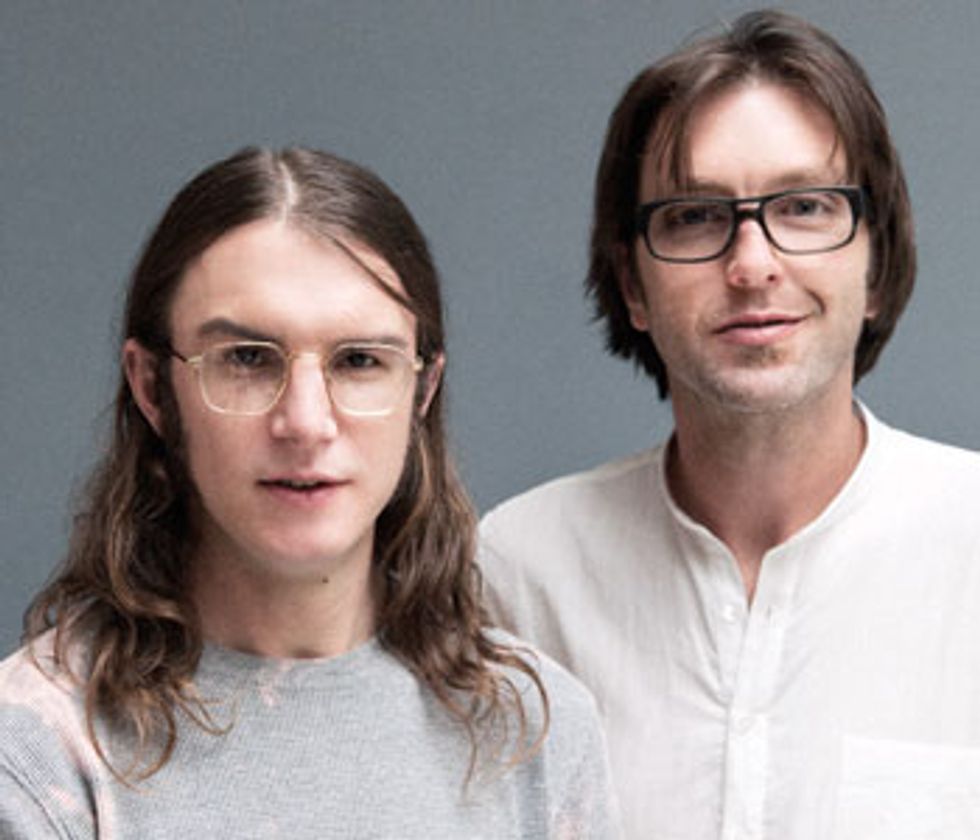 Milk Men: Collin Crockett and Bradford Still
While no relation to Davy, Collin Crockett is pioneering the development of raw nut milk. Crockett and business partner Bradford Still recently launched
Fresh Till Death
, a line of delicious and healthy legume liquids (which come in flavors such as cinnamon-walnut and cashew-fig), and operate out of Red Lantern Bicycle coffee bar in Brooklyn. They're looking to open their own spot soon. "We've seen every cafe between Arizona and New York," Crockett says, "and haven't seen anything new. Same people, same product, same recycled ideas. We'd like to change that."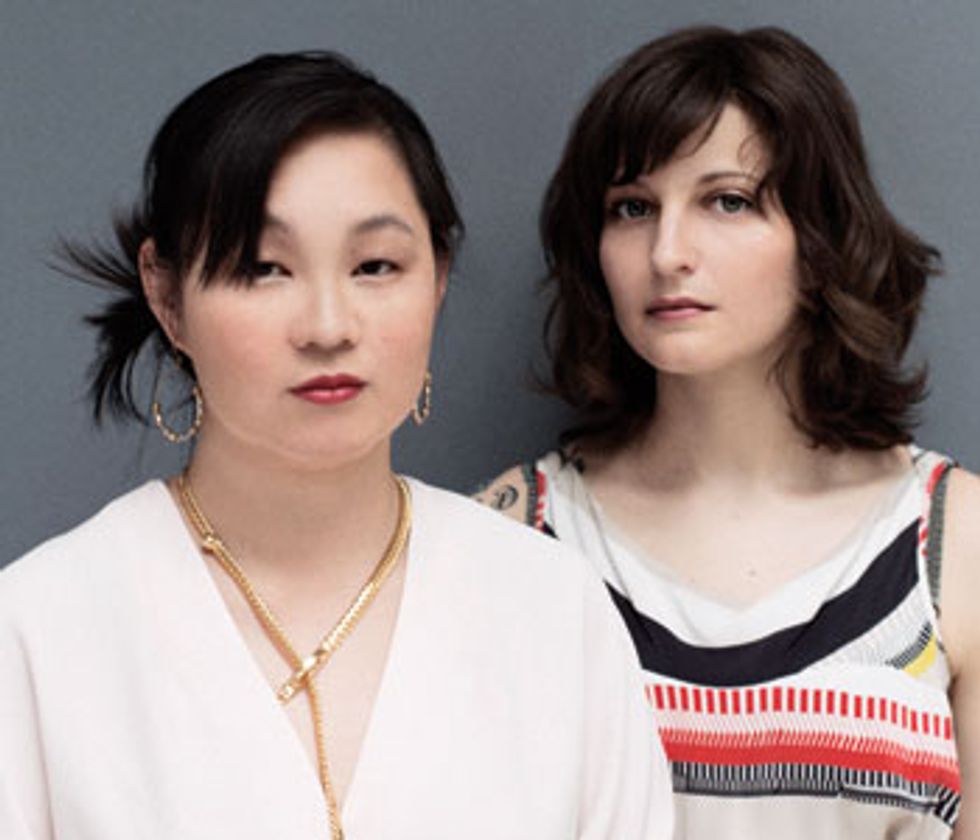 Candy Girls: Jen King and Liz Gutman   
How to rebel against a butter-and chocolate-deprived childhood? Enroll in the pastry program at culinary school, of course. There, Jen King met her business partner, Liz Gutman, and together they concocted the Snacker. It's "a reverse-engineered Snickers bar," says Gutman. Since debuting Liddabit Sweets at the Brooklyn Flea, the duo's confections are now sold everywhere from Whole Foods to Épicerie Boulud. Hopefully, their new cookbook will include the recipe for "Slurtles" -- their drunken take on turtles with beer-caramel and chips.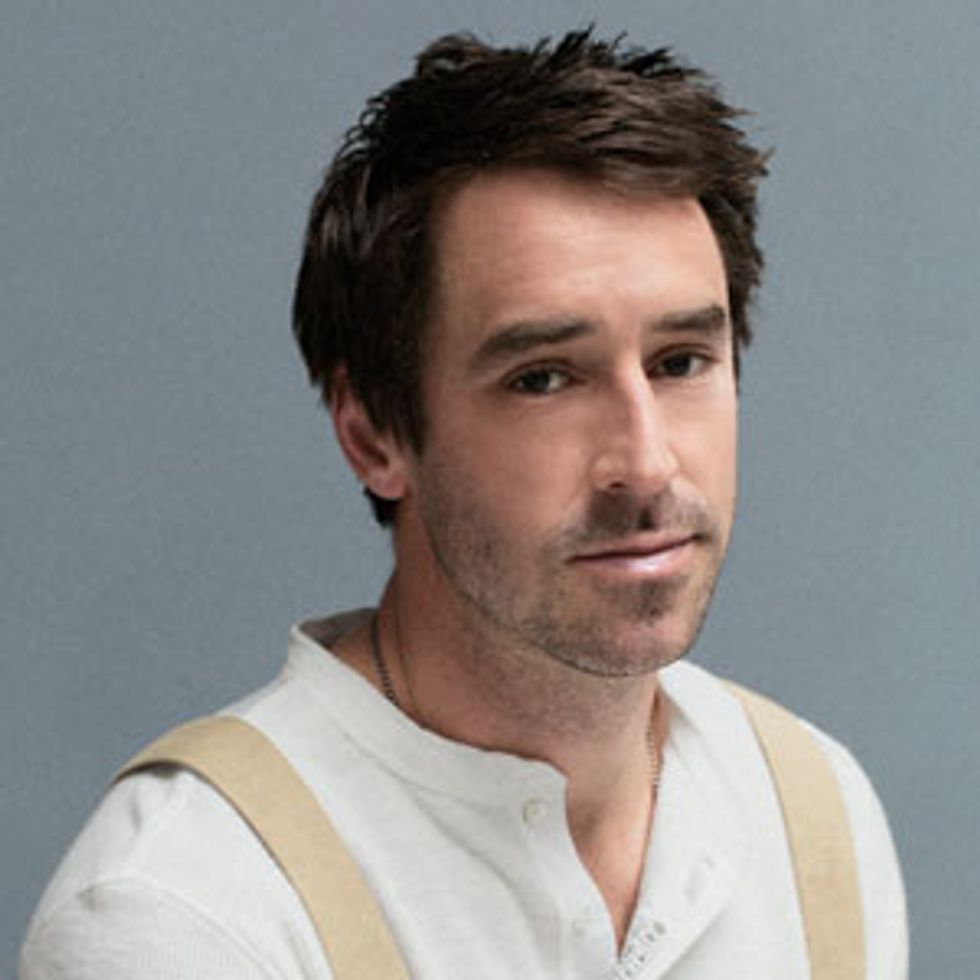 Star Farmer: Chris Fischer
After a youth spent working on his family's Martha's Vineyard farm, Chris Fischer left and saw the world through the kitchens of New York (working for Mario Batali and Keith McNally), London and Rome. But
Beetlebung Farm
beckoned him back. "Living in the city was making me unhealthy and stressed. Farming is the most rewarding way to spend one's life," he says. Current clients include the Obamas, and when he's not tilling the soil at Beetlebung, Fischer writes a column for the
Martha's Vineyard Gazette
.
Wild Forager: Evan Strusinski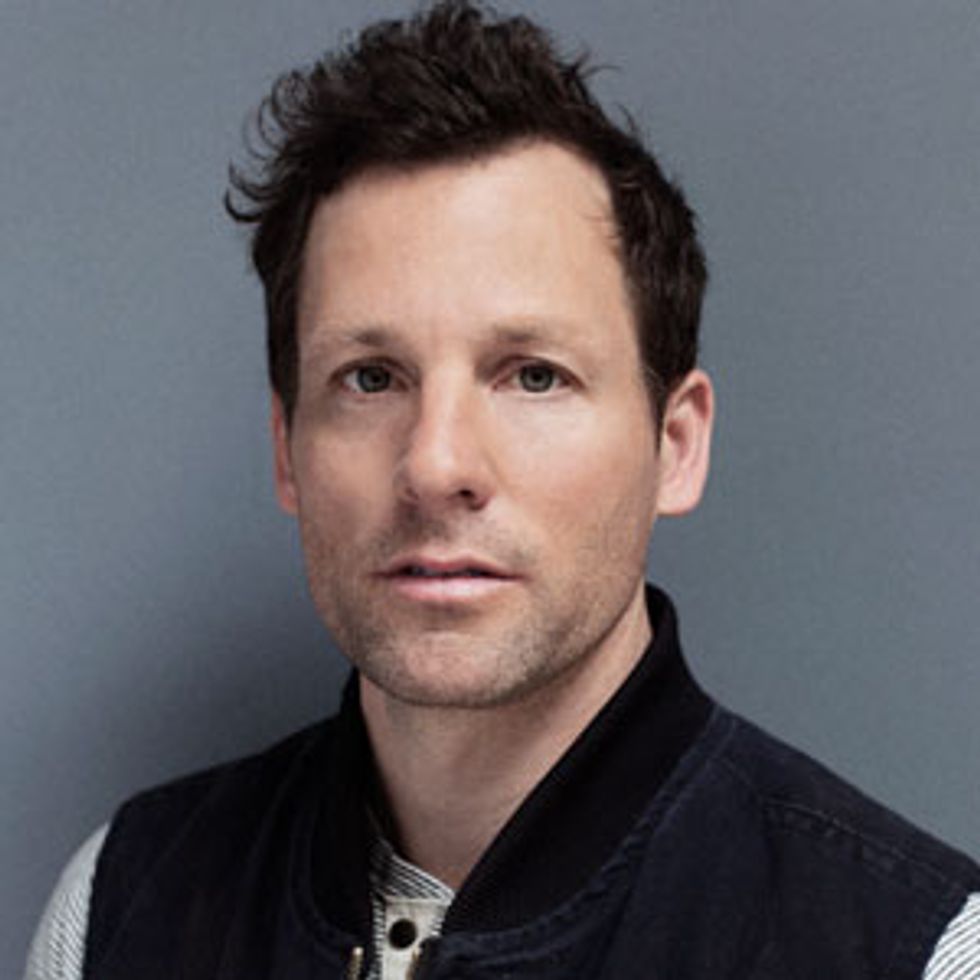 He demurs at the title "forager to the food stars." But Camden, Maine-based Evan Strusinski's famous clients -- Momofuku, Gramercy Tavern and Roberta's to name a few -- certainly appreciate his talent for hunting out the most delicious of wild things, like morel mushrooms, of which he says he's maniacal. "I can barely sleep thinking of them, waiting for them to come out this spring," he says. "They validate my existence." While Strusinski doesn't have a website yet, you can reach him at foragemaine@gmail.com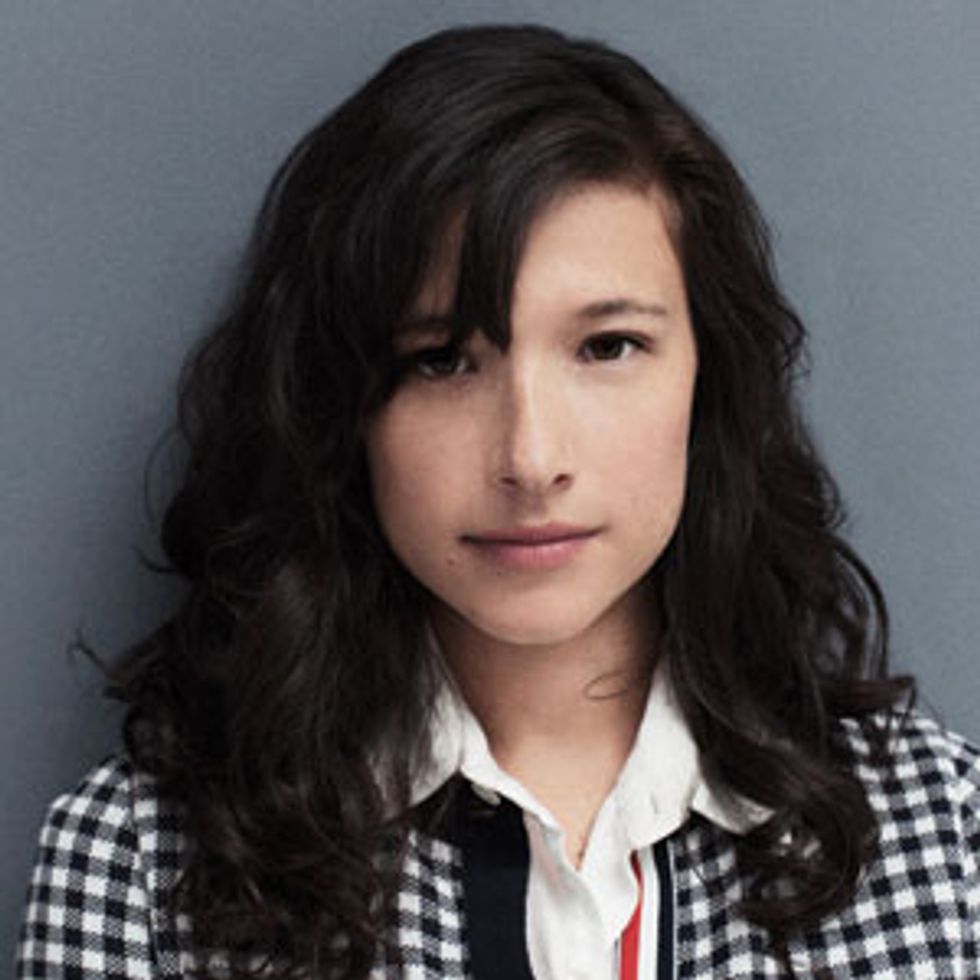 Alt Jammer: Sabrina Valle

Sabrina Valle and Jessica Quon of The Jam Stand have created a cult following thanks to their inventive (and delicious) jelly flavors like the Drunken Monkey (sugared bananas, rums and lime). Valle says the idea sprung from the two casually making jams for friends -- and a ton of jam puns. "We kept saying we were going to have a jam stand where jam bands played and where people could come jam. At first it was just us playing around, and then we thought, 'Why aren't we selling this?'"






West Coast Group photo (L-R): Tara wears a shirt and tank by Christian Cota, pants by Lisette L and shoes by Jeffrey Campbell. Sylvia wears a dress by Contrarian. Craig wears a shirt by Reiss, jeans by Cheap Monday and shoes by Paul Smith. Rob wears a sweater by Maison Rouge, shirt by Reiss, pants by Obey and shoes by Vans. Homa wears a jumpsuit by Nicole Miller and shoes by Soda Combat. Ariane wears a dress by Contrarian, shoes by BCBG and jewelry by Tiffany's. Emily wears a dress by Lili's Closet and shoes by Matty's. Alessandra wears a dress by Speed Control, socks by Gumball Poodle and boots by Frye. Erika wears an apron by Stronghold, chain vest by Niroflex, jeans by JBrand and shoes by Frye. Jeremy wears a shirt and pants by Reiss. Amelia wears an apron by Stronghold and jeans by James.

East Coast group photo (L-R): Casey wears a shirt by American Apparel, jeans by Levi's and shoes by Swear. Gilley wears a shirt by Zanerobe, t-shirt by Burberry London, pants by Banana Republic, shoes by Clarks Originals and belt by American Eagle. Mark wears a shirt by Topman, t-shirt by Club Monaco, shorts by Carhartt and shoes by Vans. Vera wears a top by Topshop, skirt by Theyskens Theory and bracelet by Chanel. Chris W. wears overalls by H&M and shoes by Clarks. Collin wears a shirt by Mossimo Supply Co, jeans by Burberry and shoes by Aldo. Chris F. wears a shirt by Sandro Homme, pants by Topman, shoes by Clarks and suspenders by Filson. Bradford wears a Shirt by Sandro, pants by Black Fleece by Brooks Brothers and shoes by Coach. Jen wears a dress by H&M, shoes by Camilla Skovgaard, earrings and bracelets by Club Monaco and necklace by Fenton. Liz wears a dress by Ohne Titel and shoes by Steve Madden. Evan wears a vest by Carhartt, shirt by Club Monaco and shoes by Red Wing. Sabrina wears a cardigan by Thom Browne, dress by Tess Giberson, shoes by Coach and earrings and necklace by Fenton.