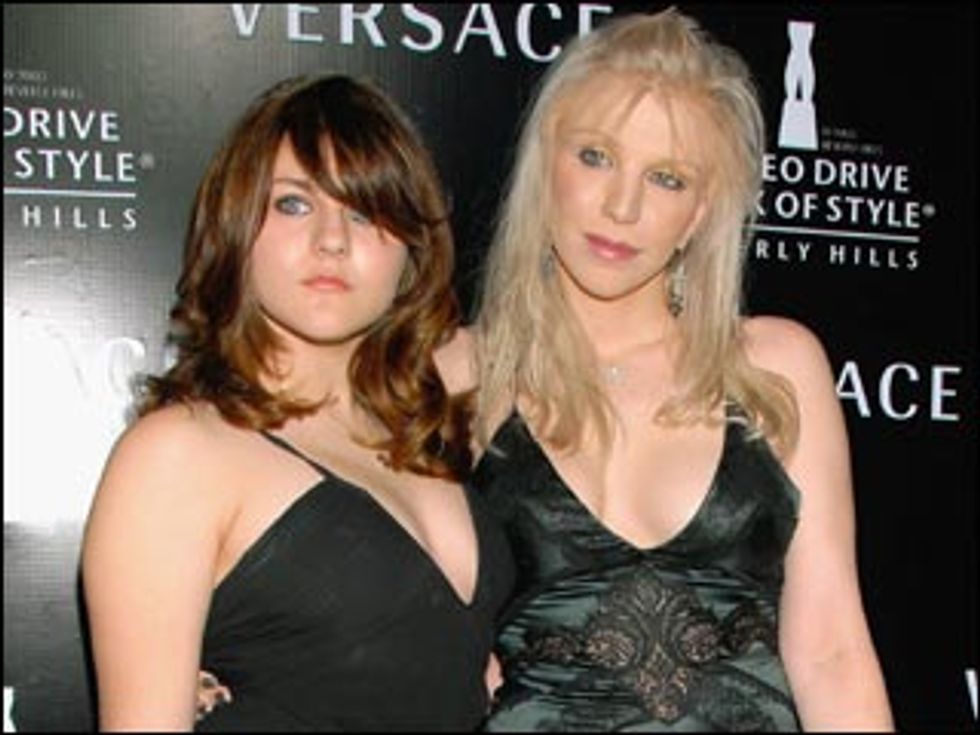 Sure, its been 13 years since Kurt Cobain left the building, but his pajamas are still keeping Courtney's buns warm at night. No more, says Love. She has decided to auction off his belongings at Christie's. She tells Spinner: "[My house] is like a mausoleum. My daughter [14-year-old Frances Bean] doesn't need to inherit a giant hefty bag full of flannel f***ing shirts ... A sweater, a guitar and the lyrics to 'Teen Spirit' -- that's what my daughter gets. And the rest of it we'll just f***ing sell."
Does this announcement, once again trafficking on the Cobain legacy, have anything to do with the fact that Love has a new record, Nobody's Daughter, about to drop in which she looks back at some of her celebrated affairs with Trent Reznor, Billy Corgan and Ed Norton. I'll leave it for you, dear reader, to decide.
"I still wear his pajamas to bed," she says. "How am I ever going to go form another relationship in my lifetime wearing Kurt's pajamas?"
OK, well maybe there are some other reasons she has not moved on to another relationship besides Kurt's pajamas. Like her personality and destructive habits. Seems like she still hasn't learned to take responsibility for her actions.
Here she is photographed with daughter Francis Bean Cobain.