Every city that's home to massive art and design fairs brings something special to the surroundings that enhance the objects on display (the sandy beaches found in Miami during Art Basel Miami Beach; the magisterial parkgrounds and imposing buildings of London's Regent's Park during Frieze; or the Tyrolean charm of Kassel during Documenta) and so it was once again at Salone del Mobile in Milan, where visitors were often treated to taking in world-class design amidst incredible Renaissance-era palazzos. One of the most showstopping venues of them all was Palazzo Isimbardi, this year home to Open Sky, an installation by California-based artist Phililp K. Smith III, with support from COS.
Splash photo by Lance Gerber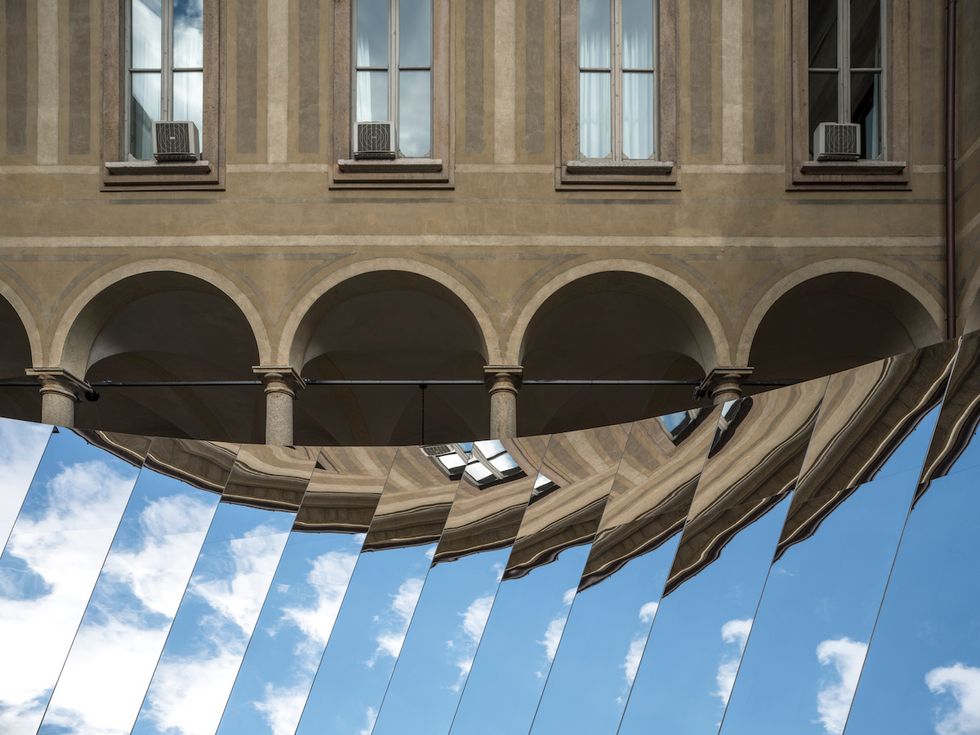 Photo by Lance Gerber
The stunning central piece, situated in the palazzo's courtyard (there were also additional sculptural pieces in a garden) was comprised of a series of mirrored panels tilted at a precise 47-degree angle, which reflected the surrounding architecture as well as the bright blue sky above. Visitors could interact with the piece -- which shifted and evolved as the day grew darker -- and, of course, take selfies of themselves refracted through the mirrors. But beyond aiming to elicit any particular responses to the installation, Smith and his COS counterpart, creative director Karin Gustafsson, said that they primarily hoped it would provoke "human feelings and emotions," Smith says. He noted that while the piece was up (it wrapped up its run yesterday), people were "more quiet in the courtyard space" where the installation was situated and there was almost "a sense of respect for the experience or the architecture or Milan."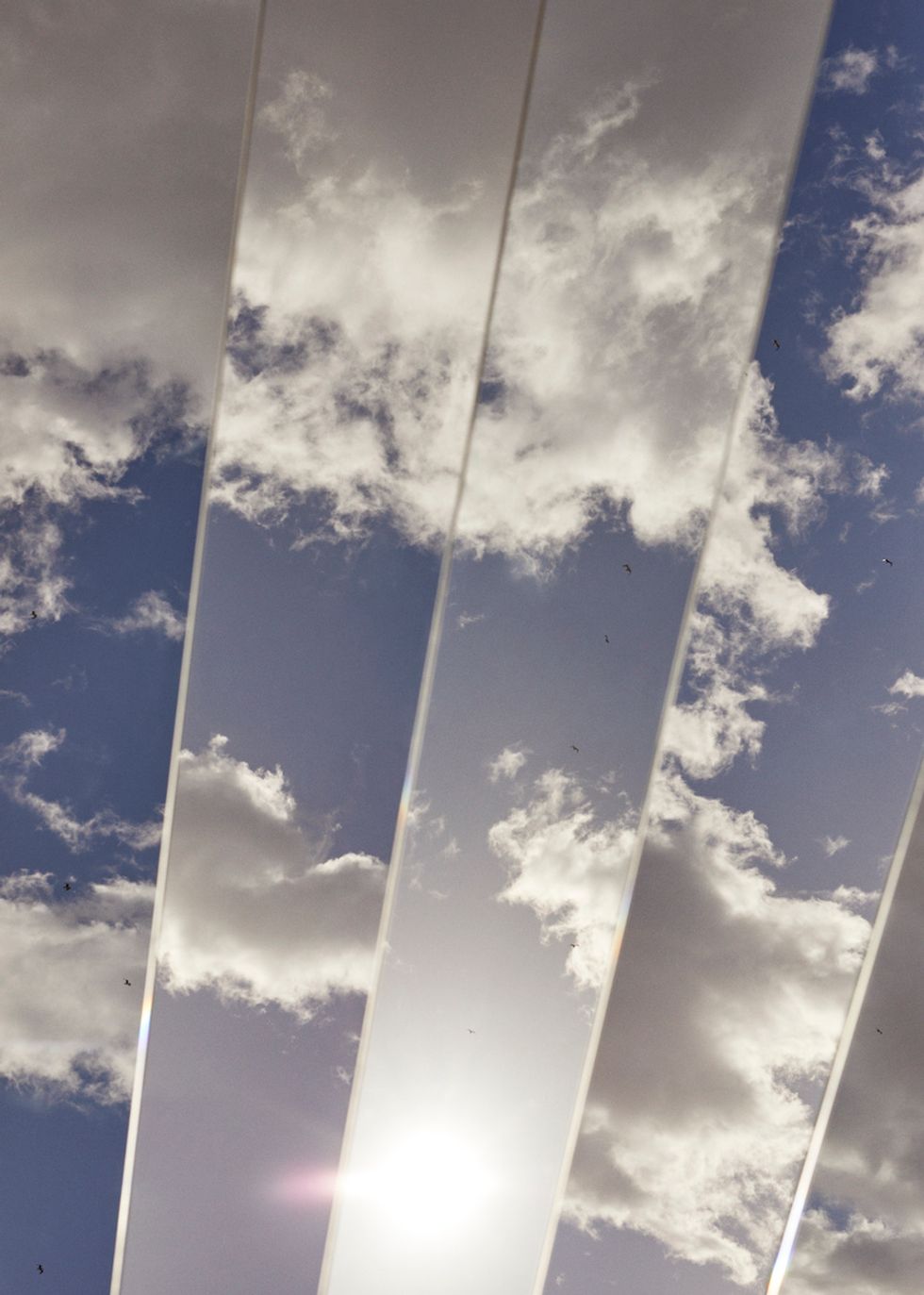 In the midst of a jam-packed week of design exhibits, cocktail parties, talks and more, Open Sky gave visitors a nice reprieve where they could stop, listen and look up.
Sign Up For The Morning PAPER