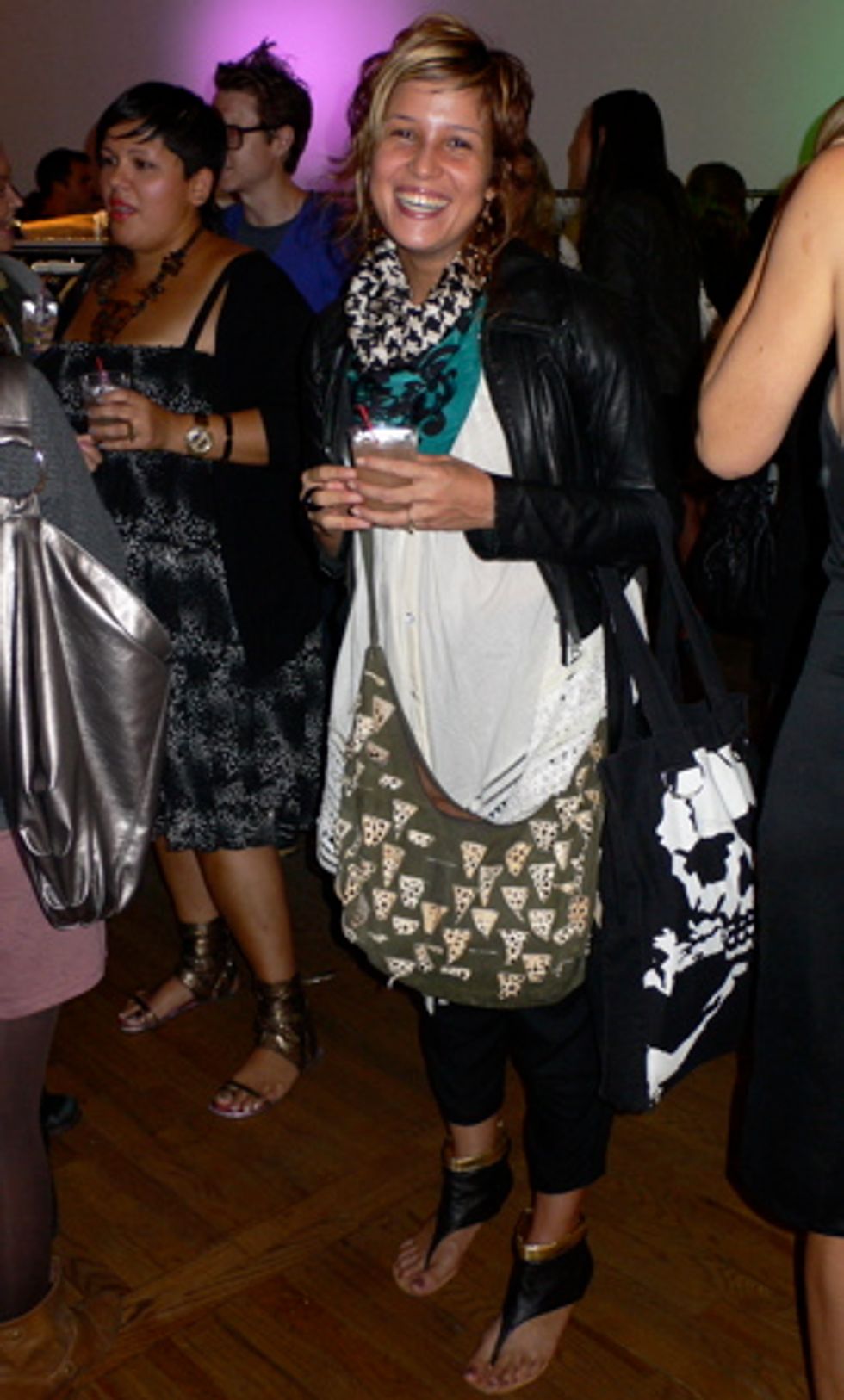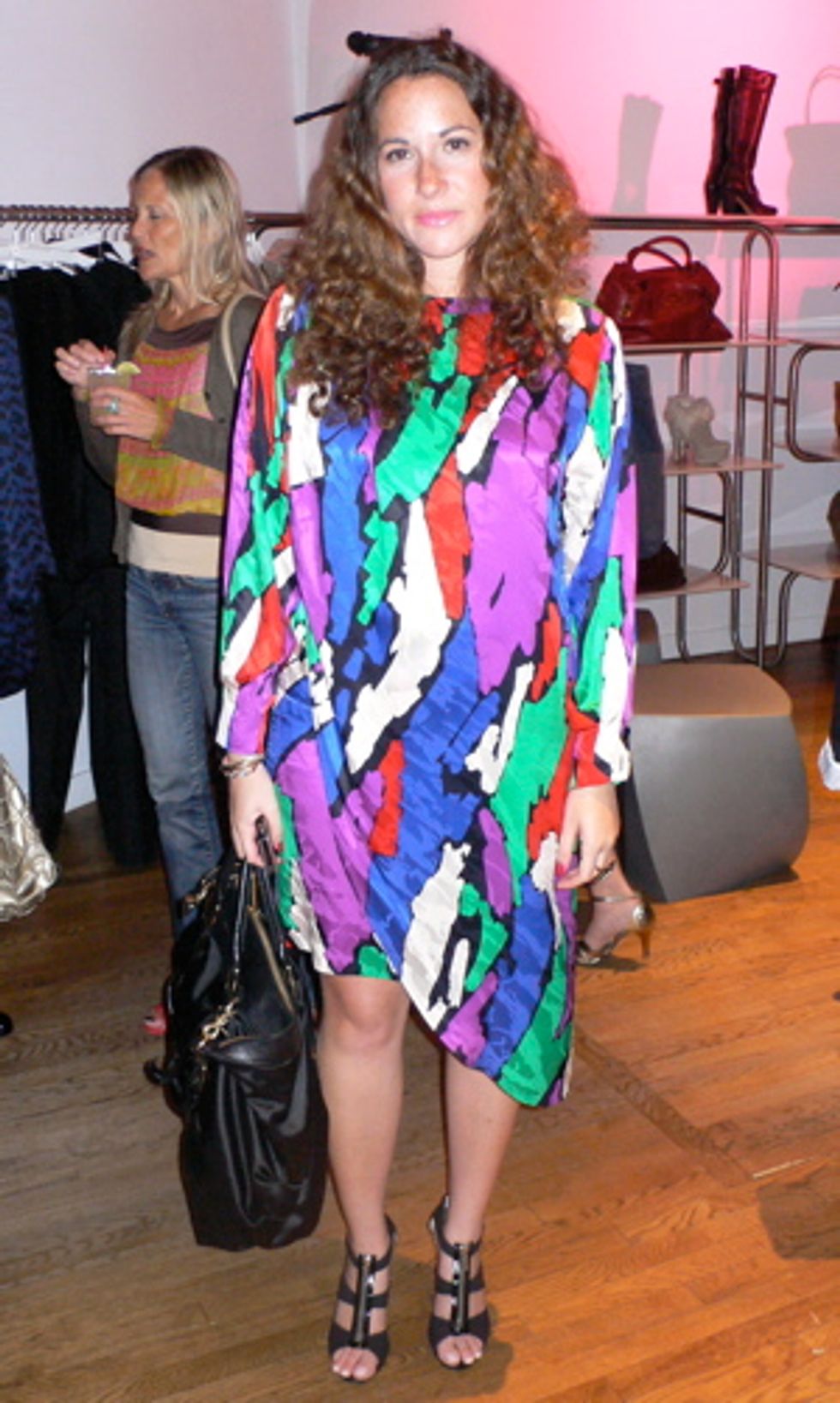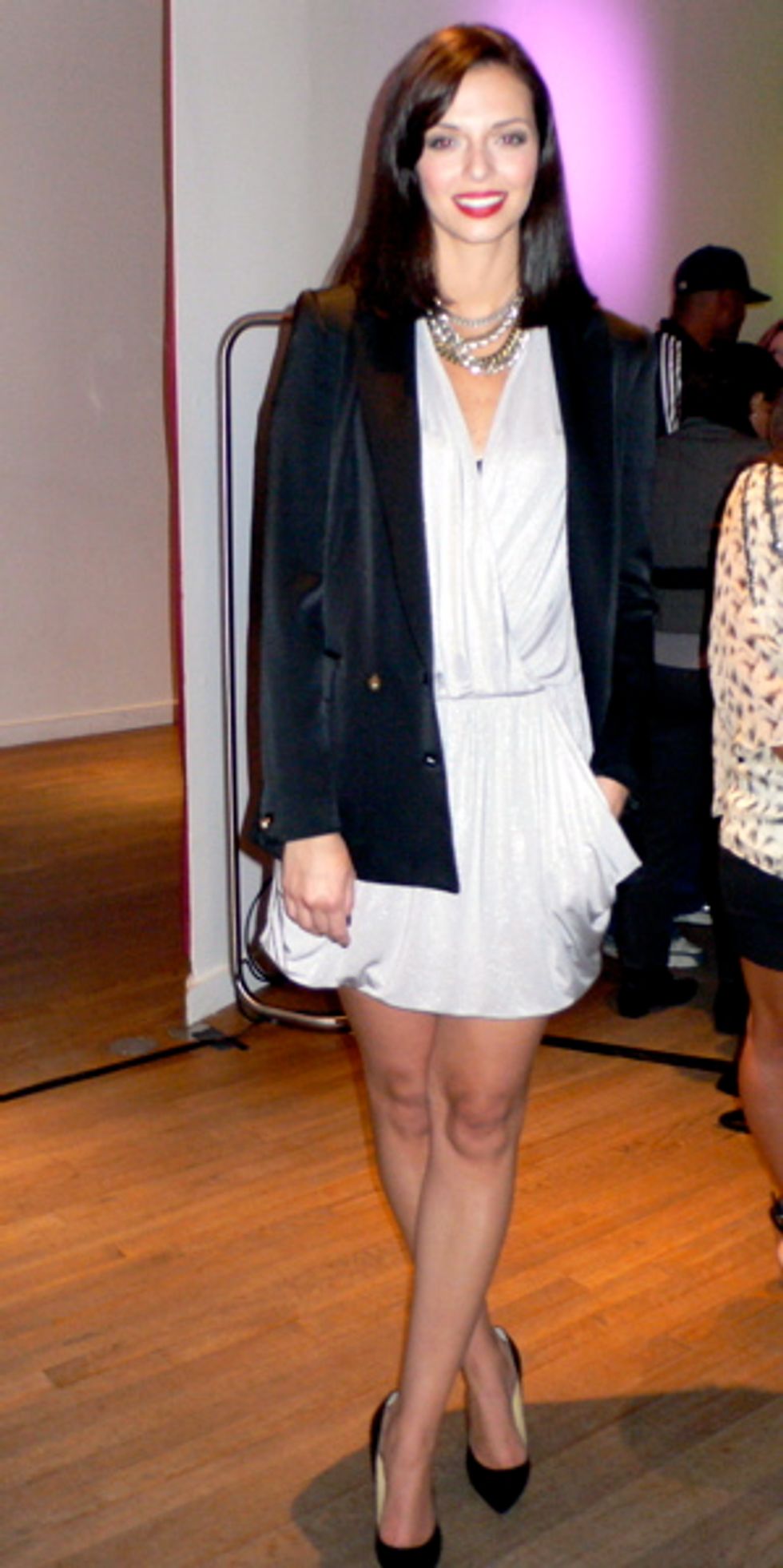 WHO: Karina Velez
OCCUPATION: Stylist
WALK US THROUGH YOUR OUTFIT: "I was working so I wanted to be warm and comfy... boho, punk, comfy, work!"
WHO: Dana-Maxx Pomerantz
OCCUPATION: Designer
ONE WORD TO DESCRIBE YOUR LOOK? "Flirty-chic"
WHAT DO YOU LIKE MOST ABOUT FALL IN NEW YORK? "Besides Fashion Week? People mixing and matching, layering, not being afraid to take a fashion risk.
WHO: Jennifer Blaber
OCCUPATION: Web coordinator for Intermix
ONE WORD TO DESCRIBE YOUR LOOK? "Chic with an edge? That's too many words!"
LET'S TALK SHOES. WHAT SHOES ARE YOU LUSTING FOR RIGHT NOW? "A pair of Chloe knee-high studded boots; they're flat, perfect for me because I'm tall."
WHAT DO YOU THINK OF TALL GIRLS WHO WEAR HEELS? "If you're comfortable, go for it. We live in a city with lots of tall girls and guys -- so why not?"
Photos by Tara Rook
CLICK HERE FOR PAPERMAG'S COMPLETE DOWN-LOW FASHION WEEK SPRING 2010 COVERAGE. >>