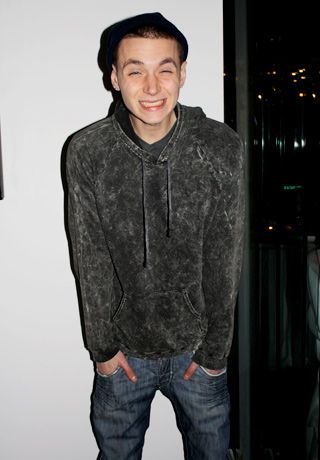 WHO:
Yuri Pleskun
SPOTTED:
VPL + Zero Maria Cornejo after-party
OCCUPATION:
Model. I'm not proud of it. You don't need a brain to be a model. I'm studying to be a chef.
WEARING:
American Apparel
WHAT SHOWS HAVE YOU BEEN IN?
Maria Cornejo, General Idea, Rad Hourani, Ecco Domani.
WHAT DO YOU LIKE MOST ABOUT BEING A MODEL?
The paychecks.
CLICK HERE FOR PAPERMAG'S COMPLETE DOWN-LOW FASHION WEEK FALL 2010 COVERAGE. >>