Late Night With Seth Meyers writer and Vine prophet Conner O'Malley brought his deranged and sweaty "Mark Seevers" character to the Republican National Convention in Cleveland, Ohio last week, and, thank god.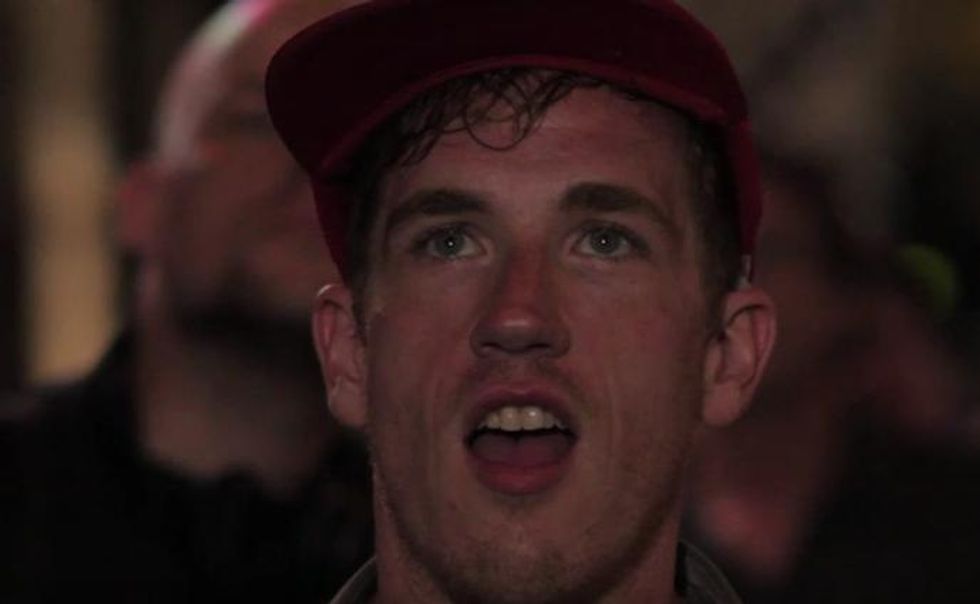 Seevers, a Trump fanatic and self-proclaimed "Truth Hunter," sets up his soapbox in a "public square" somewhere in Cleveland, launching into a rant about being the "White Morpheus who will unplug the world from the NPR Matrix;" a small crowd of bystanders watch on in confusion.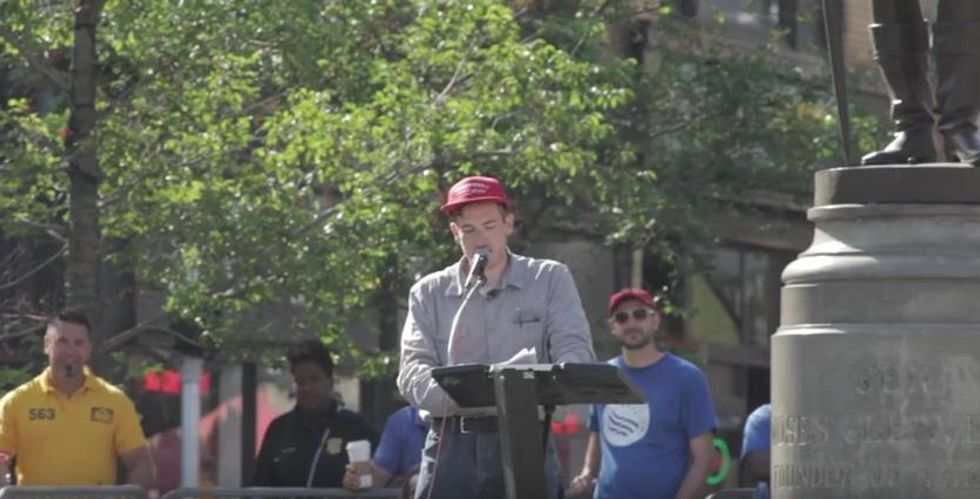 He also goes around, interviewing Republicans who've made their pilgrimage to cheer on their orange, butterscotch hellmouth.
Some memorable quips:
"When Donald Trump is elected, he will be the country's daddy, and I will finally be able to drain myself in a ceremony that I will do alone in my bedroom."

(walking up to two middle-aged women with a microphone) "What are these two lovely young ladies doing out past their curfew?"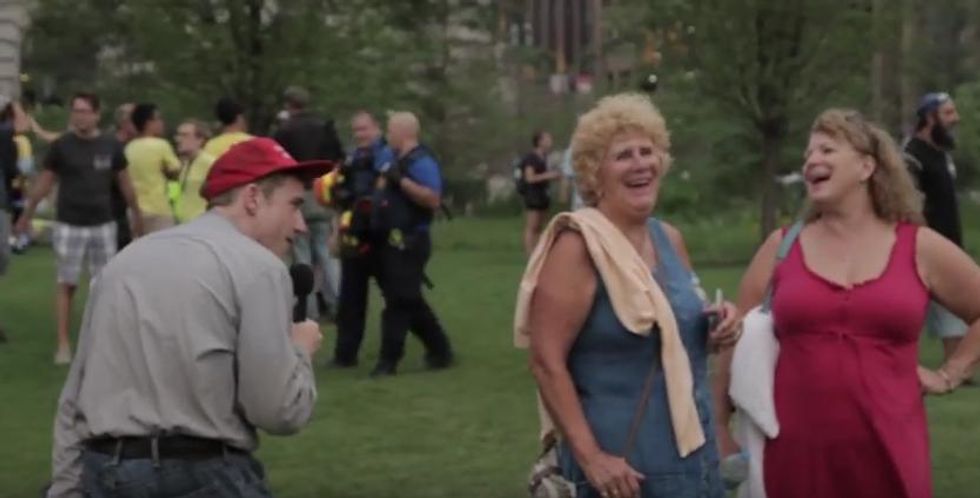 "It is well-documented that December 17th, 1998, Hillary Clinton drank eight gallons of piss on the Senate floor to prove that she isn't human."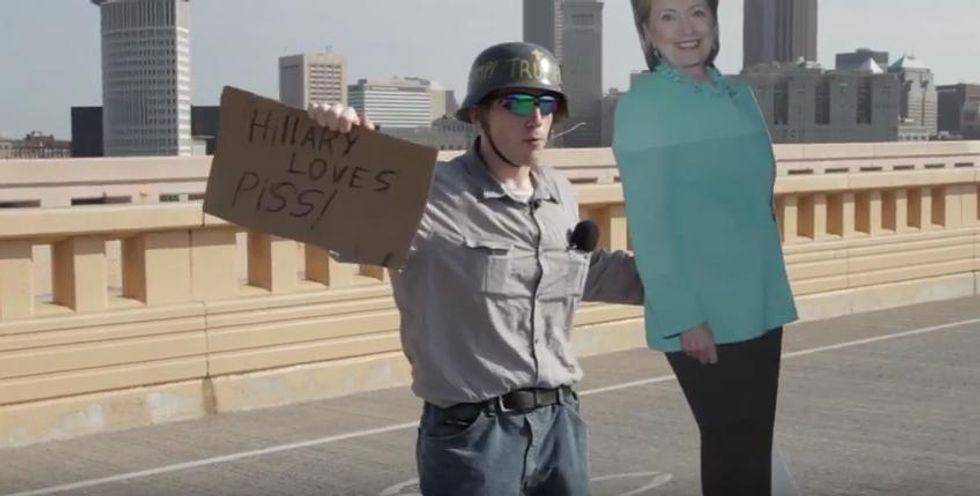 Without spoiling anything else, watch the madness below.
God bless you, Conner.