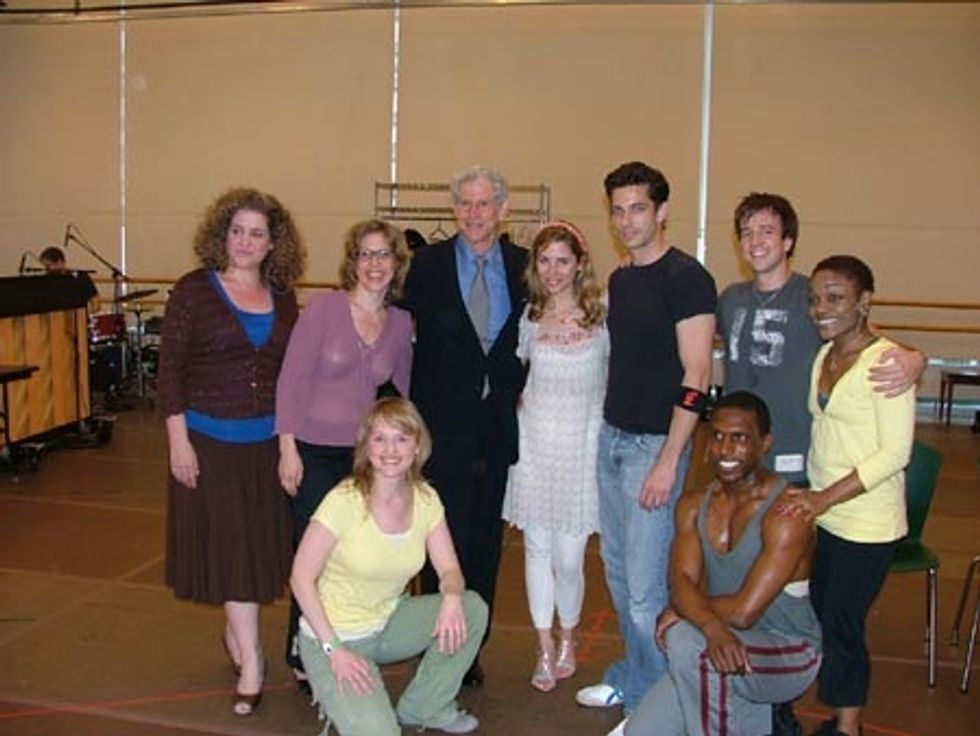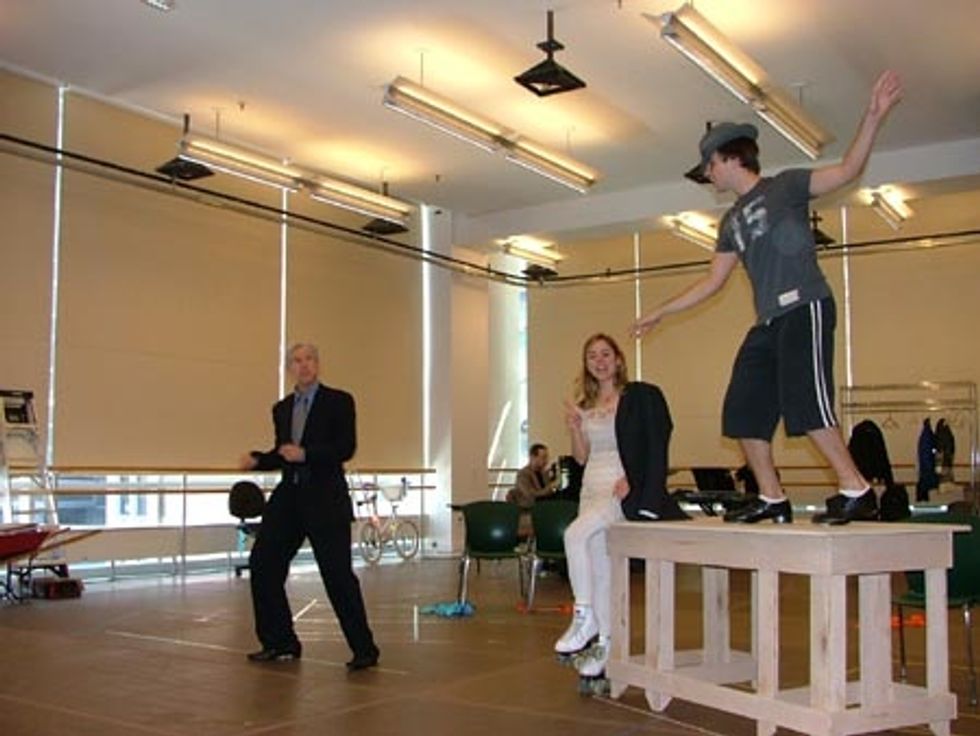 "A place where nobody dared to go/The love that we came to know/They call it Xanadu." Remember this 1980 Olivia Newton John/ELO hit? Want to hear it again? How about for the low, low price of $111.25? Yes, that's right kids, Xanadu the musical is coming to Broadway. The first musical of the 2007/2008 Broadway season, will begin previews at the Helen Hayes on May 23rd and open June 26th.
I went to see a press preview of the show on Wednesday afternoon and I wasn't expecting much. The movie, although it starred Olivia Newton John and Gene Kelly, was a flop. The premise is ridiculous -- about an artist who is visited by a mysterious muse in the form of a hot girl on rollerskates with an Australian accent that convinces him to build a roller disco called Xanadu. I mean, what? But it might work on Broadway because as the hilarious book writer Douglas Carter Beane pointed out -- who apparently turned down the project three or four times before becoming convinced to sign on --the album was a huge hit in the 80s and produced about five chart toppers, including songs like "Xanadu" and "I'm Alive."
The cast, which includes vets like Mary Testa, Jackie Hoffman and Tony Roberts, was fun to watch. Kerry Butler, who plays the Olivia Newton John role of the muse, was very cute and had a charismatic quality about her that I didn't expect from seeing pictures of her. The male lead is played by Saturday Night Fever's heartthrob James Carpinello, who didn't impress me with his acting skills but is definitely still a cutie. The true standout for me was Curtis Holbrook who is part of the ensemble and has an amazing tap solo. Tickets go on sale Monday, and you might want to use this weekend to dig out your best '80s gear because if you are one of the first 200 people to show up to the Helen Hayes' box office on Monday wearing it and/or rollerskates you can get a tickets for $19.80. See you there!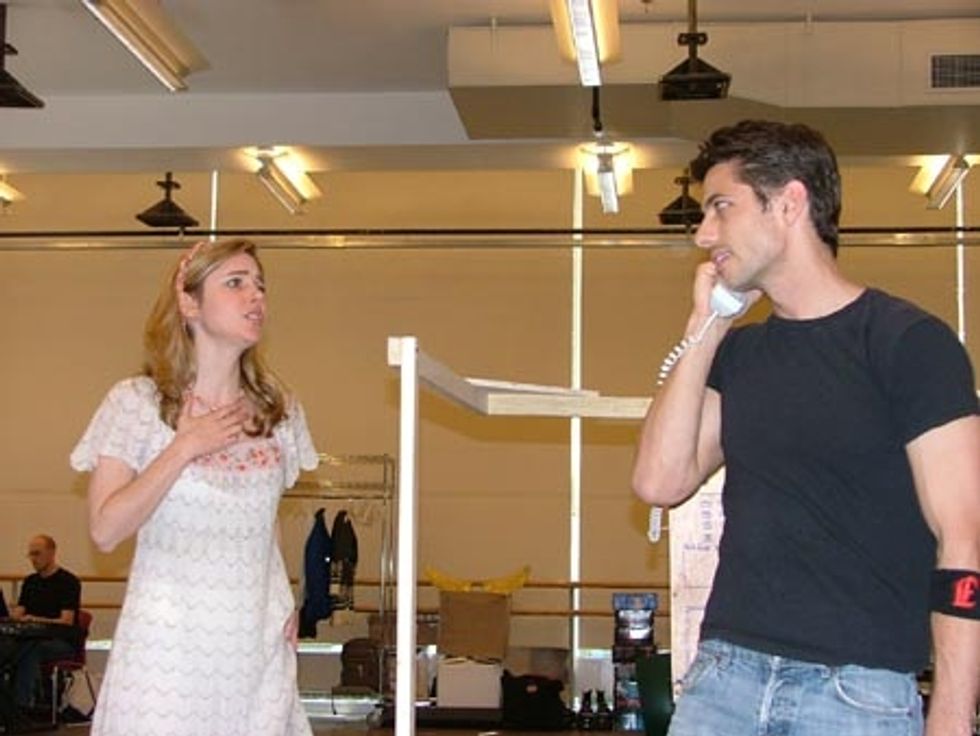 Here are some pics from the rehearsal. Top is (from left to right) Mary Testa, Jackie Hoffman, Anika Larsen, Tony Roberts, Kerry Butler, James Carpinello, Andre Ward, Curtis Holbrook and Kenita R. Miller. Middle photo (from left to right) Tony Roberts, Kerry Butler and Curtis Holbrook. Photo at right is of Kerry Butler and James Carpinello. The lighting wasn't the best, but you get the idea.