In the crowded marketplace of YouTube videos, New York-based comedian, actor and writer Cole Escola stands out for his delightfully demented -- and wickedly funny -- clips that often feature innocuous-seeming suburban characters whose lives have taken an unexpectedly dark turn (just watch "Mom Commercial" to get the idea). You can see Escola on Hulu's Difficult People (starring Billy Eichner and Julie Klausner) and at New York City's Duplex Theatre, where he appears in a one-man sketch show, Cole Escola is the First Gay President, the last Saturday of every month.

When did you first know you were funny?
It was 1992. I was on a farm.
Do you consider yourself funny when you're not performing?
No. In person I feel like a decaying root vegetable. I'll be sitting around at a show or a party, and I expect someone to say "Who invited the potato?!"
What's your favorite dirty joke?
How much poop does a priest give the vagina? Sorry, I actually don't have a joke. I thought I could make one up, but I just don't have it.
Can you give advice on how to be funny in a tweet?
Delete your account. Hell, delete mine!
What would you say has been your biggest career obstacle?
Presbyterians.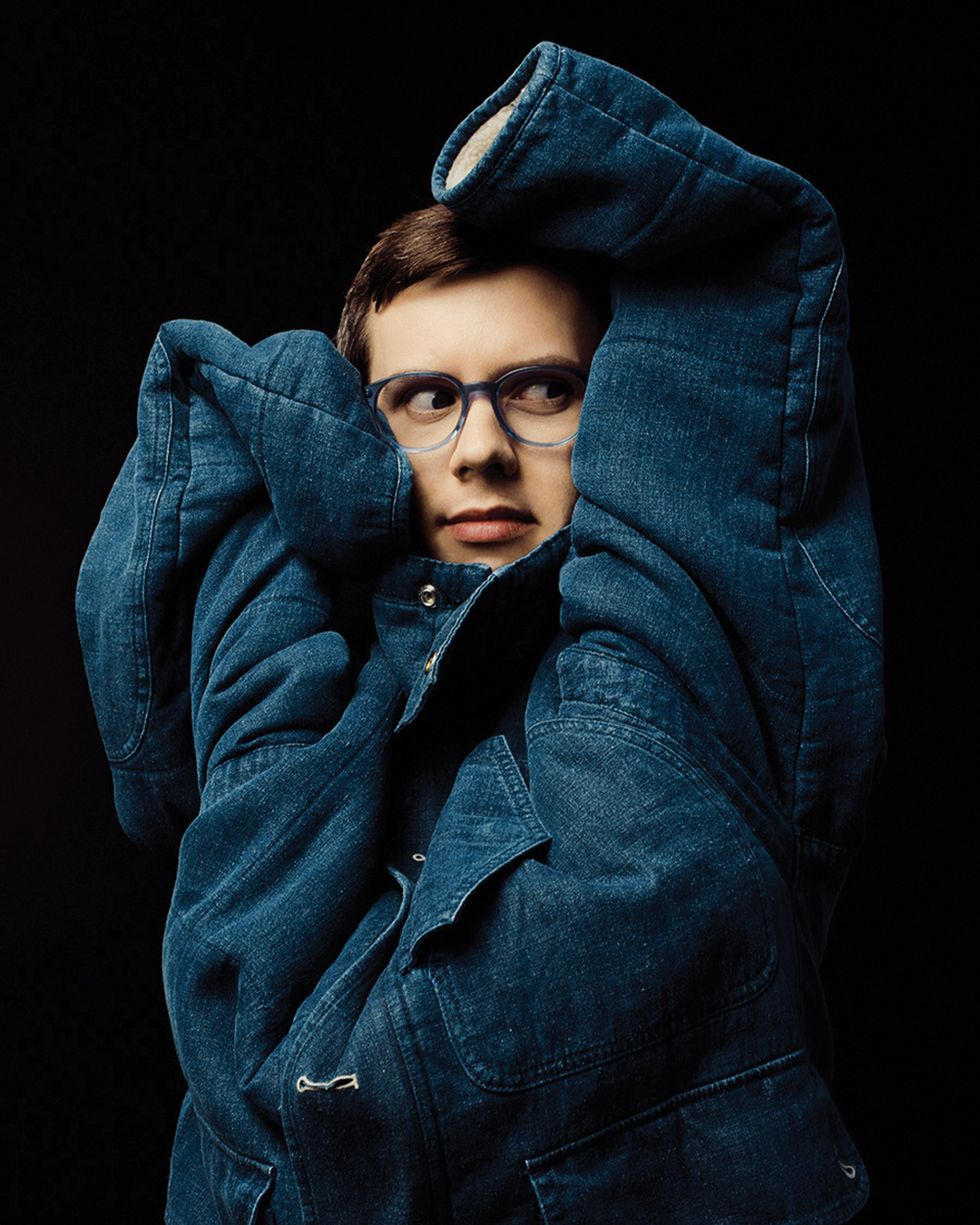 What did you want to be when you were growing up? What did your parents want you to be?

I wanted to be a chef, but my parents wanted me to be straight.
What were you like as a child?
Afraid of being seen.
Can you share with us some of the new projects you're working on right now?
I'm back on Hulu's Difficult People this season. Then, to keep myself taut, I do a whole new hour of solo sketch comedy on the last Saturday of every month in my show The First Gay President at the Duplex.
What do you consider your best bit?
My favorite bit that I do is my cat sketch, but I never get to do it because a lot of venues have rules about fire.
Who do you think are the sexiest comedians (besides yourself)?
Bridget Everett and Champagne Jerry.
How often do you / did you use humor to get laid?
I couldn't if I tried.
What do you think is your sexiest quality?
My reserve.
Grooming by Emily Amick
More comedians in our 'LOL XOX' series:Ellie KemperSeth MeyersCole EscolaJohn Early