if you're like me, and have Googled who is playing in Super Bowl 50 twice already in the past 24 hours (BRONCOS AND PANTHERS, SEE?!)--and anticipate at least one more refresher before the actual game tomorrow--you've probably spent more time gearing up to be "meh'd" by Coldplay's halftime show.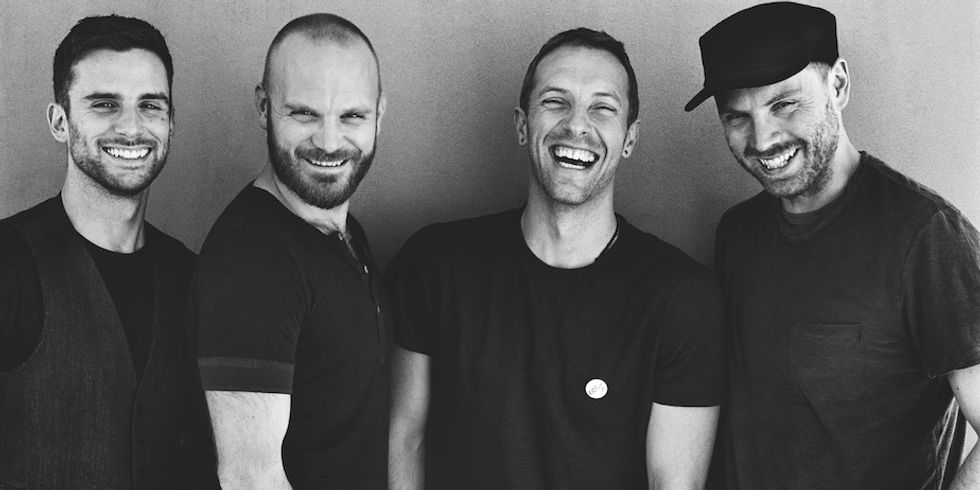 Well, let's back it up: Starting off the night, GOLDEN GLOBE WINNER, and OSCAR-NOMINEE Stefani Joanne Angelina Germanotta (Lady facking GaGa) will ravish the National Anthem, and hopefully add in little piano ditty.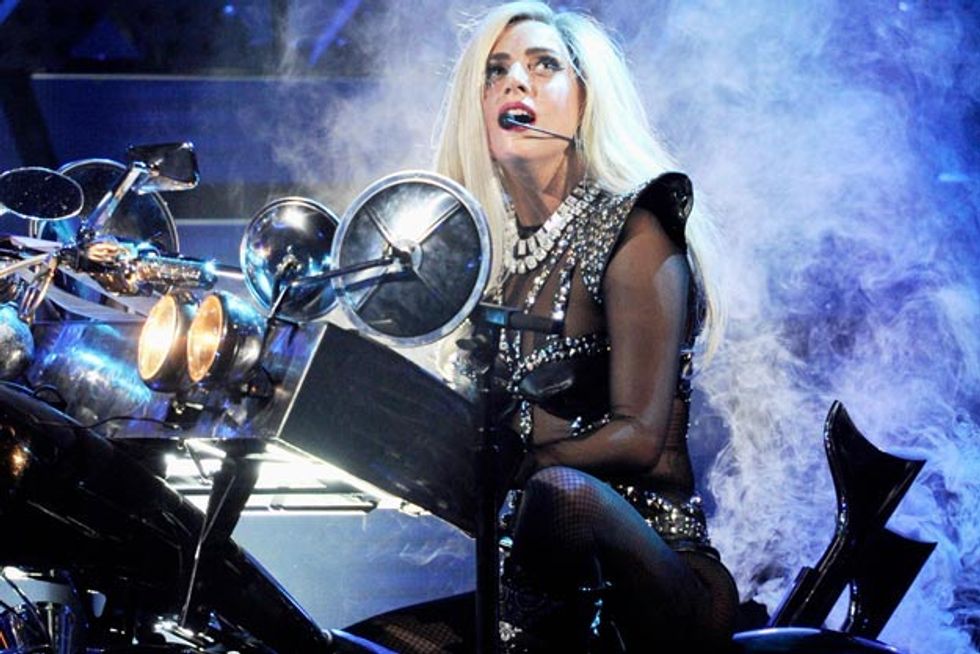 But yes, Coldplay.

The English alt-rock band turned-electro-anthemic-touchstone for early 40ish bros and such are set to the charge up Levi's Stadium in Santa Clara, California with hits from their latest LP A Head Full of Dreams, as well as an assumed smattering of their most famous tracks from the past 15 years.
I SEE YOU, 'THE SCIENTIST'!
"Meh'd" was too harsh; Coldplay is a good band.

I, myself, have seen them perform, and could not resist the whimsy of their vague lyricism and confetti butterflies.
They will certainly put on a great show.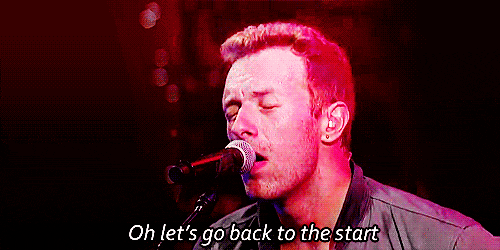 The REAL kicker, though, is that a glorious manifestation of the Spirit-Lord Beyoncé will descend from her eternally lavender dusk and perform with 1/2 of Gwyneth Paltrow's conscious uncouple and his band of merry men.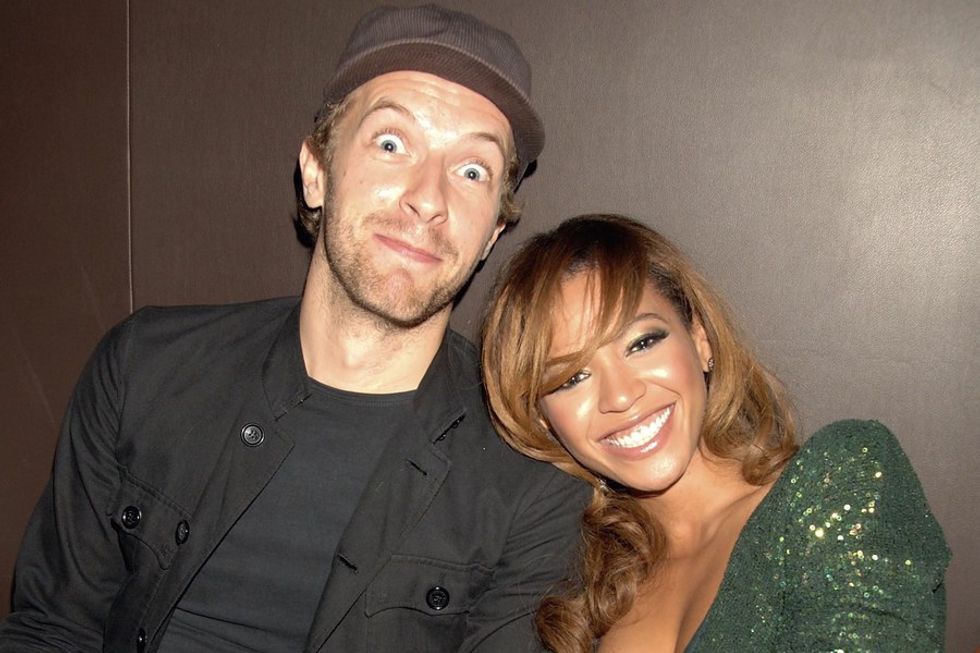 Bey appeared in the band's single "Hymn to the Weekend" from Dreams; the song's video has been the subject of criticism in the past week, for its decidedly Eat, Pray, Love appropriation of Indian culture, so hopefully they'll tone it down for their live rendition.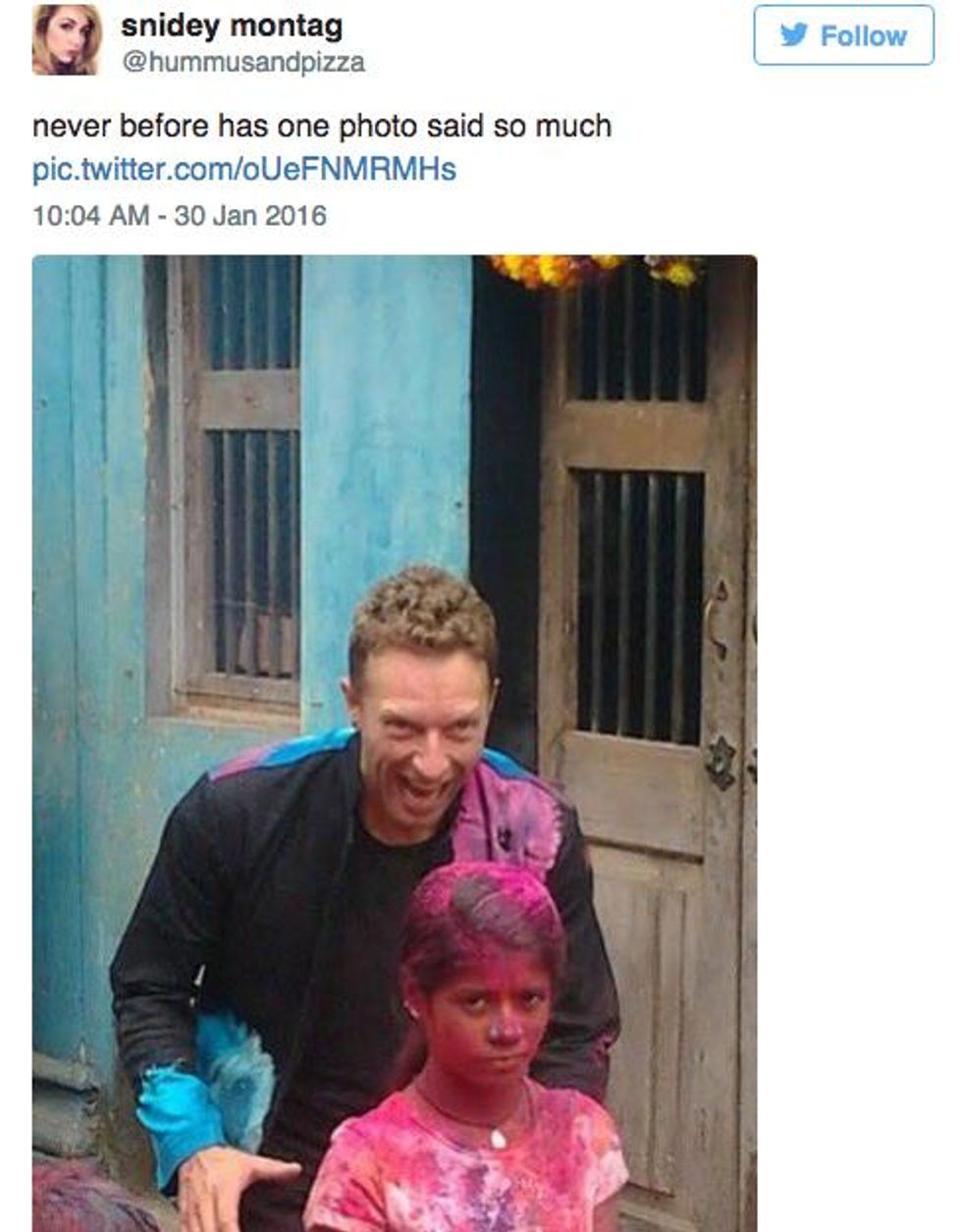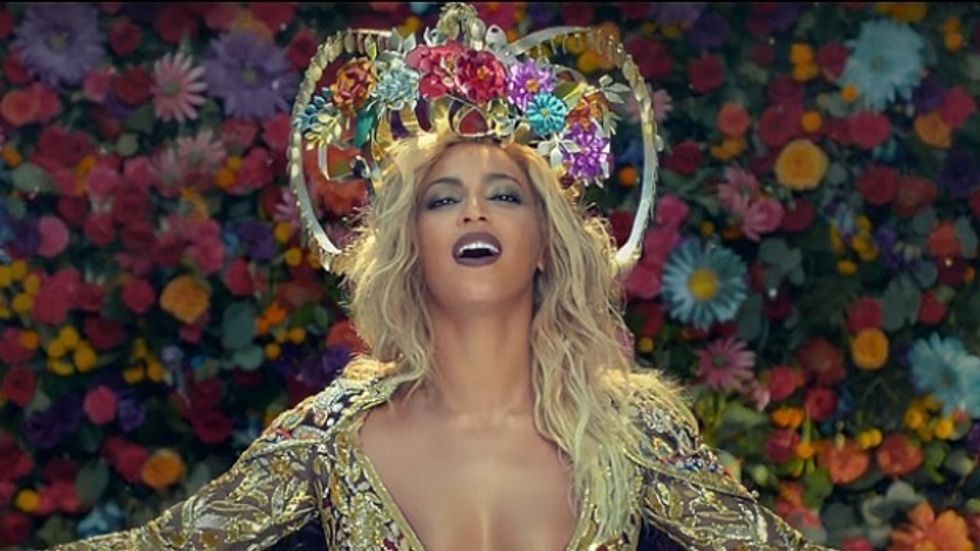 THANKFULLY, Bey is also set to take over the Halftime show once again, performing 'FORMATION'--her latest, unbelievably good single she surprise-dropped today, with its mind-melting accompanying video.
Our apologies to Coldplay in advance; "you guys did great, too!"
I think it's important to breakdown what to expect tomorrow's show.
Who's playing in the sports again, PS?
That Chris Martin's ass will be in constant conflict with his piano seat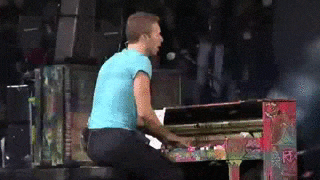 Without a doubt.
That Beyoncé will do this...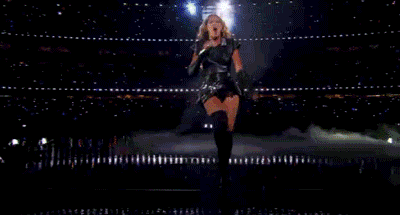 As certain as the shuffling of this mortal coil.
That Bey, at least three times, will willingly reduce herself into a mere silhouette of flaming, cosmic light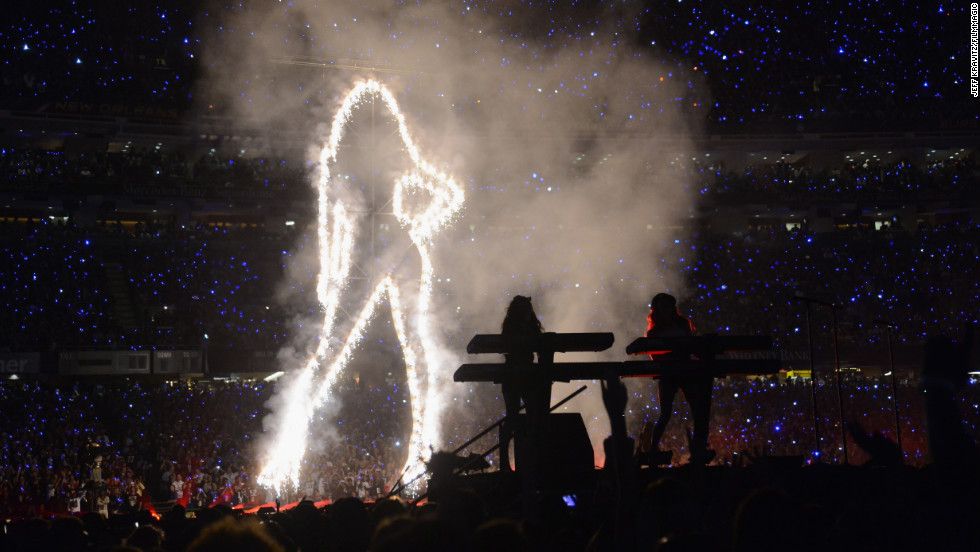 For no other reason than to show she can.


That you/I/us/all/Earth will begin to tear up in pride for GaGa during her assumedly gorgeous, gut-wrenching Star Spangled Banner--even if you're not a fan--and mutter at least one "I'm so happy for her."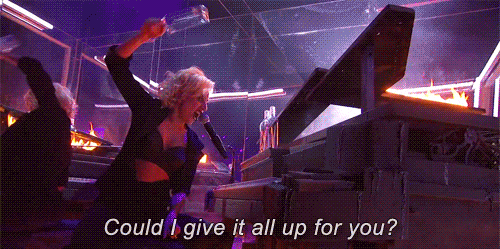 100%


That

this

will

fucking

happen.

Brb, weeping bliss-tears.



That Michelle Williams will make an appearance again, like this...again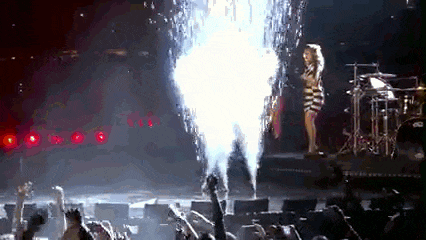 I've been praying every night.
That Coldplay's confetti...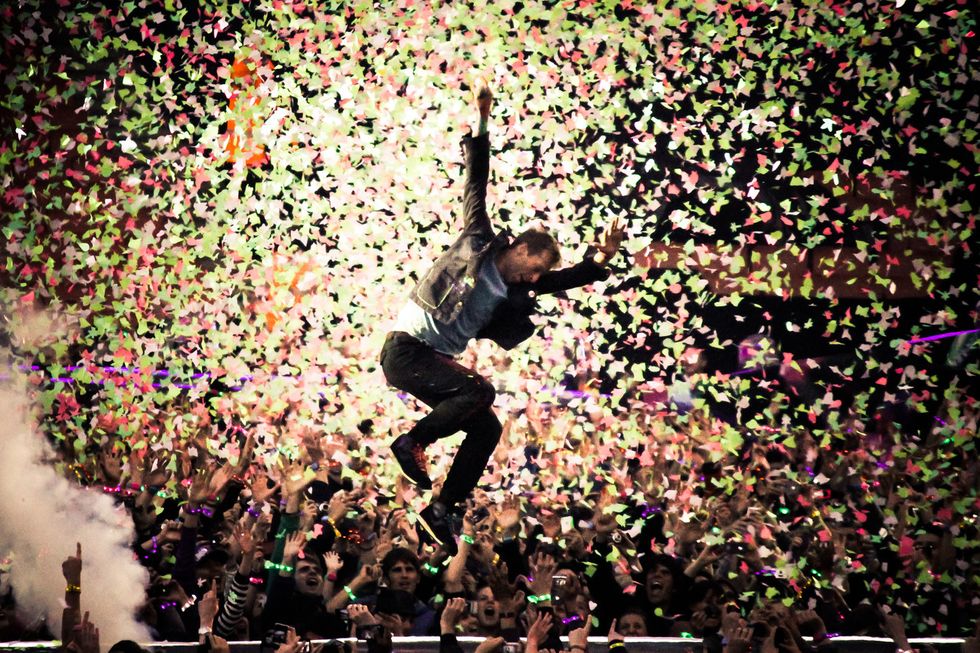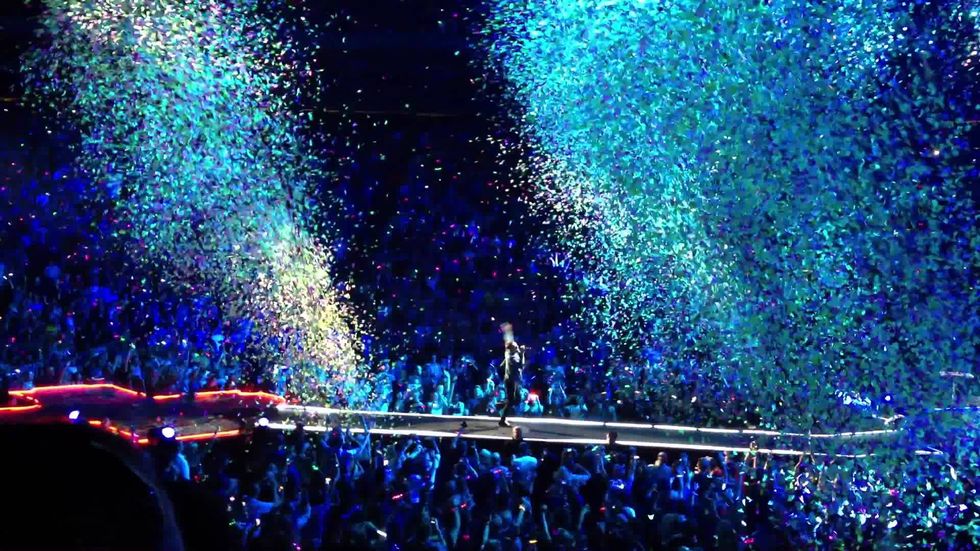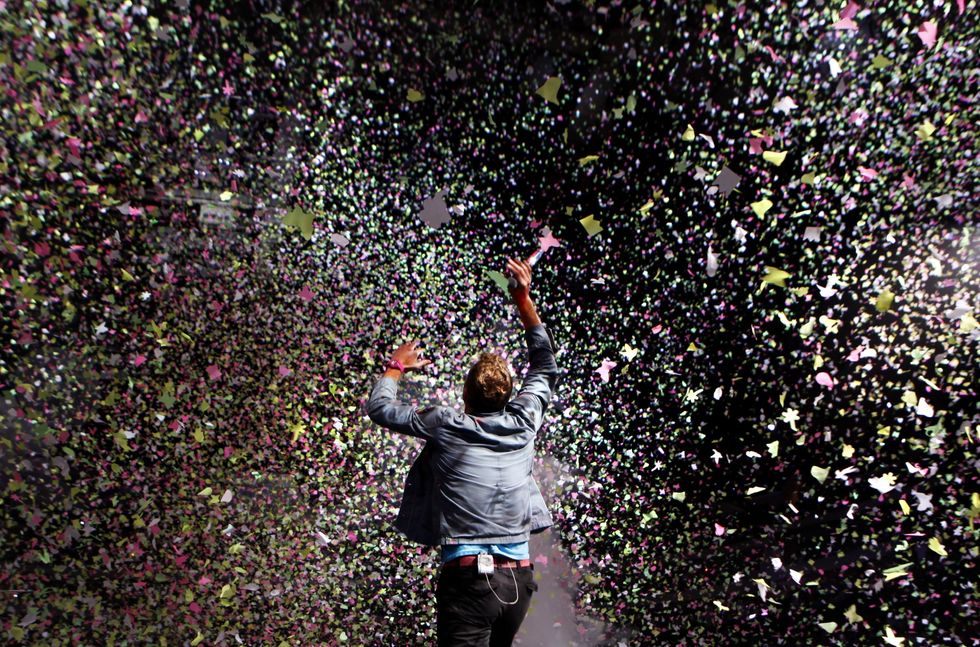 ...will mount, and mount, and form into a giant, somewhat-sentient consciousness, akin to a Sandworm from DUNE...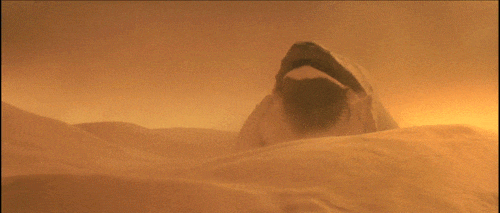 ...that, in its titanic confusion, and sheer will to survive in the most base and rudimentary sense, will inadvertently bring about the end of days.
Almost certain.



That Beyoncé and GaGa will perform TOGETHER!!!
Whether it be heir immortal classic 'TELEPHONE.'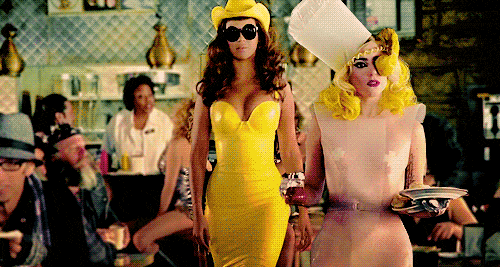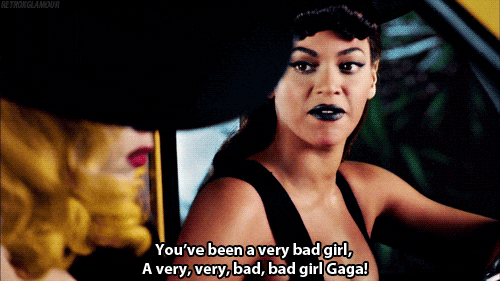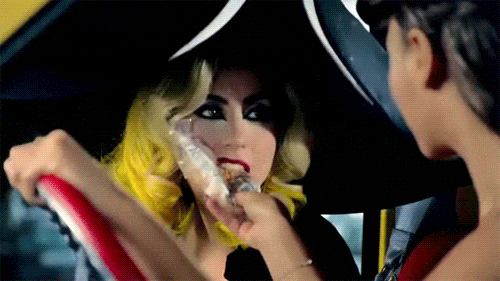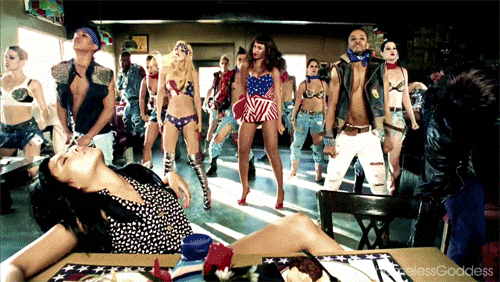 ...or any god damn thing.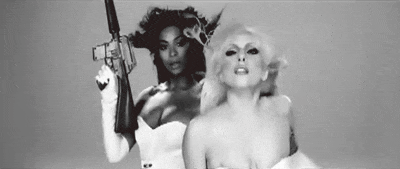 Probably not! But a boi can dream.

That I will let this GIF loop for the rest of my night.
You May Also Like