Dawn has come and gone over the desert, and day one of Coachella Valley Music and Arts Festival has begun.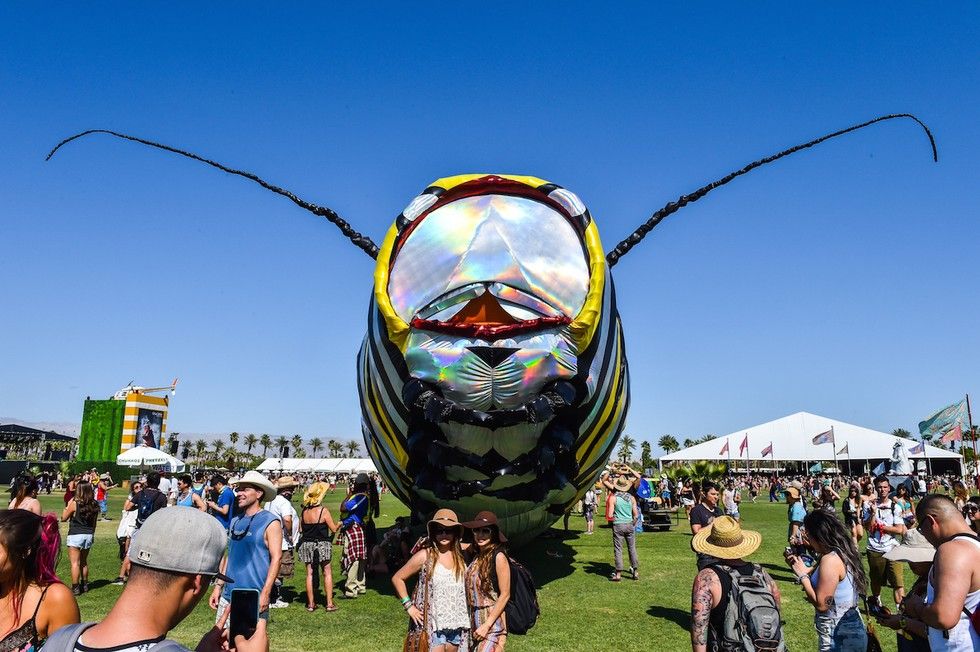 A flickering florescent lamp attracting billowy moths from all over the world, the festival truly follows the sentiment, "If you're on you're way to, or at Coachella, and you don't Instagram or tweet it, did it ever really happen?"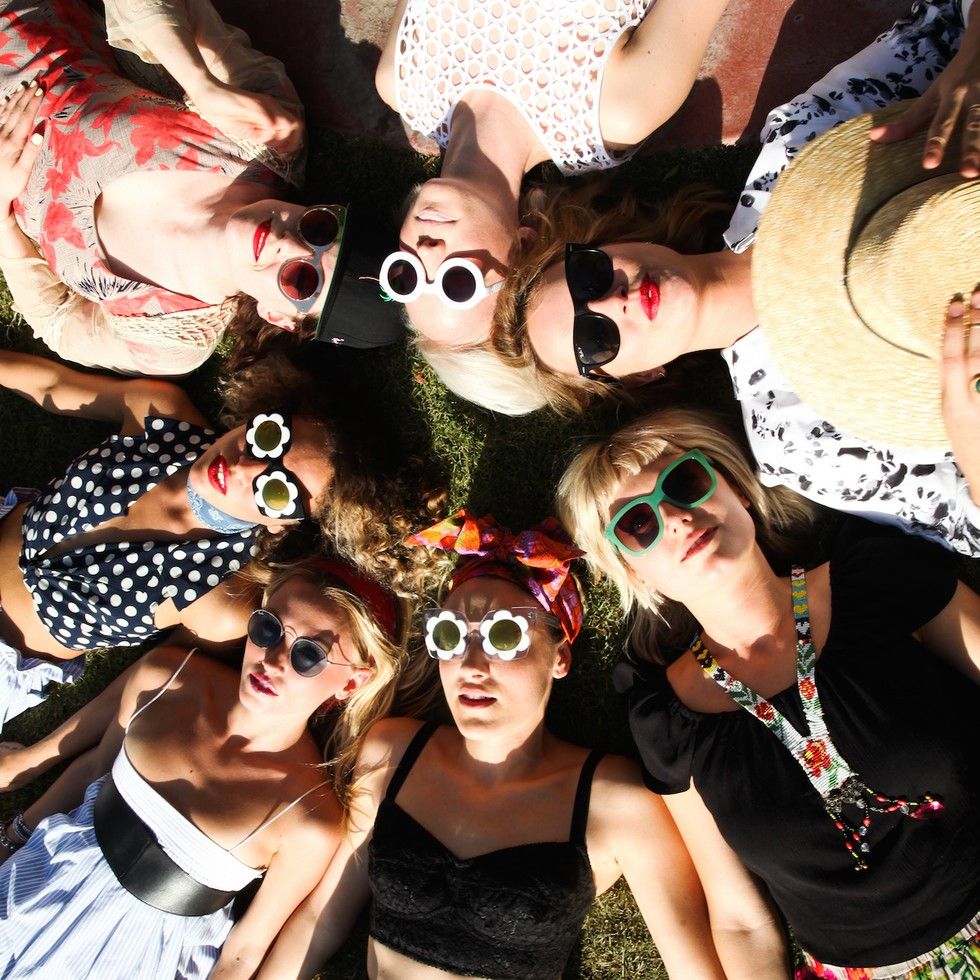 Is Coachella even real?--just a sherbet-sky colored, lucid dream of the collective alt bro unconscious?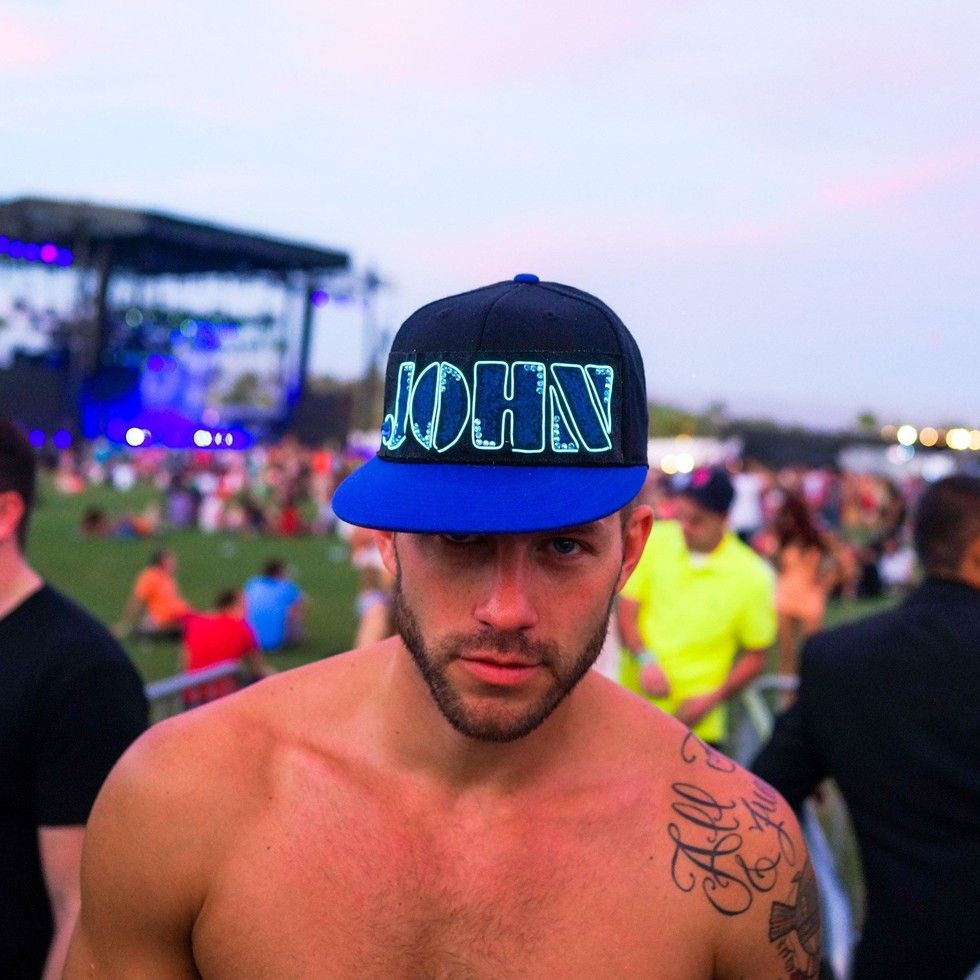 Whatever it is, it's happening, now.
It's been reported that the festival has literally banned "narcissists" in an attempt to curb the occasion's oppressive content explosion.

But it's not just civilian denizens who are tirelessly documenting their pilgrimage on social media; the blue check mark felebrities are out in FULL 'chella force.
Vine stars and YouTubers with unbelievably chipper, two-last-name-names "Oh, that one.." from TV...beauty vloggers...YOU NAME IT!

And as they gift us with their feverish excitement, it's time to catalog it--a means of fathoming this heavenly, tank-topped, dust-swept Mecca.
Our ongoing documentation of their "Who's Who, truly Who..." thirst begins here and now.
IM GOING TO COACHELLA 😝
— Grayson Dolan (@GraysonDolan) April 14, 2016
Vancouver - LA - Coachella - NYC - LA - Vancouver

This should be interesting
— Brant Daugherty (@brantdaugherty) April 15, 2016
Coachella we COMIN for you @lifeaseva @MeredithFoster @sierra_furtado 😈😈😈
— Teala Dunn (@TTLYTEALA) April 15, 2016
Coachella this weekend 😁
— Carter Reynolds (@carterreynolds) April 15, 2016
Be real, not perfect
— Carter Reynolds (@carterreynolds) April 11, 2016
happy birthday to my brother @CrawfordCollins 🙌🏼 were gonna kill it this weekend🔥🔥🔥
— Andrew Bazzi (@andrewbazzi) April 15, 2016
Thanks bro! Coachella is about to be lit🔥 @andrewbazzi
— Crawford Collins (@CrawfordCollins) April 15, 2016
"Crawford Collins"
COACHELLA LETS GO
— Neels Visser (@NeelsVisser1) April 15, 2016
I have no cool shirts to wear to Coachella. So I copped 6 white Ts
— Money Making Jasper (@JasperDolphin) April 15, 2016
Palm Springs - ready for coachella ❤️☀️🌴 pic.twitter.com/v2gGzqUyuq
— Lena (@Lenas_view) April 15, 2016
Patrick Schwarzenegger and his girlfriend do some last minute shopping before Coachella https://t.co/hxQhcoBBtl pic.twitter.com/LlOPhBK9Il
— Daily Mail Celebrity (@DailyMailCeleb) April 15, 2016
Made it to Coachella! Head to toe in @bebe_stores 🌷 #beiconic pic.twitter.com/MaWzar80G0
— Bryana Holly (@bryanaholly) April 15, 2016
Gonna take so many photos at Coachella this weekend. Super excitedddd 🌴😌📷
— El Bryantsito Eslava (@BryantEslava) April 15, 2016
Coachella is gonna be next level.
DON'T MISS IT. :)
— Zedd (@Zedd) April 15, 2016
Coachella here we cooooome! pic.twitter.com/exEA29LoMz
— King Bach (@KingBach) April 15, 2016
Which performances should I see at Coachella this year?
— King Bach (@KingBach) April 15, 2016
Coachella this weekend 😁
— Carter Reynolds (@carterreynolds) April 15, 2016
On our way to Coachella 🎉 pic.twitter.com/NOv7WGS9T2
— Caspar Lee (@Caspar_Lee) April 14, 2016
Can't slay Coachella this year...so let's give it up for last pic.twitter.com/EoRqWc2itc
— Lauren Giraldo (@LaurenGiraldo) April 14, 2016