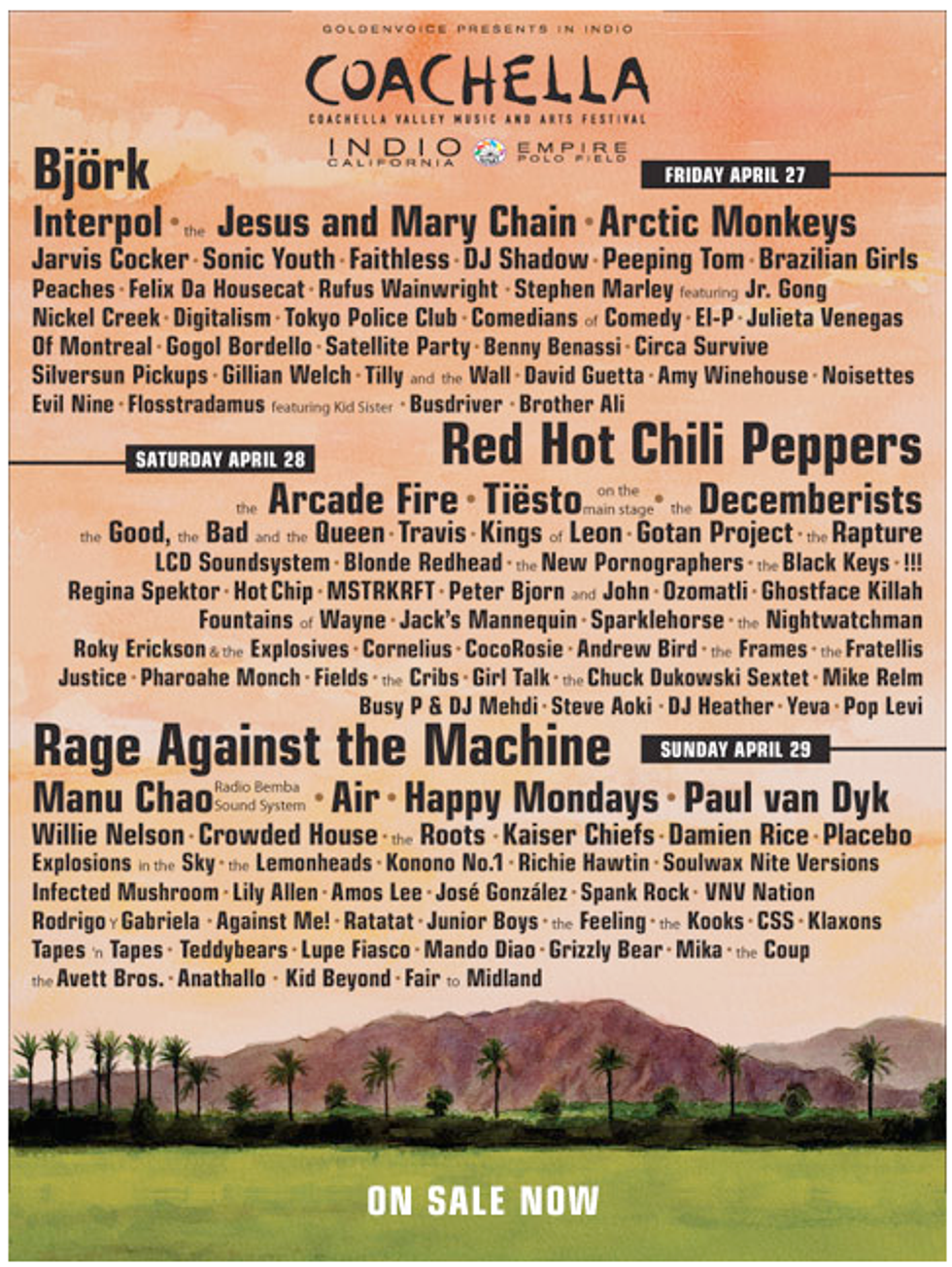 I'm off to the desert later this afternoon, kids! For the next three days I will be putting on 45 SPF sunblock every half hour to protect my porcelain Irish skin from the hot sun. To be quite honest, I'm actually a bit nervous about the heat -- but who cares? I'm going to Coachella!
It's going to be quite the festival this year what with Bjork, The Jesus & Mary Chain and of course the main attraction and my ultimate reason for attending this year -- Rage Against the Machine! Other favorites scheduled to perform include The Arcade Fire, CSS, Explosions in the Sky, Interpol, Grizzly Bear, Air, Mika, Pop Levi, Peter Bjorn and John, !!!, The Rapture, LCD Soundsystem and Blonde Redhead. My head is spinning already from the thought of so much amazing music all in one same place!
If you're not going, weep not! You can watch it all live and online at the AT&T Blue Room, April 27-29.