Instagram's High Holy Days (aka Coachella) has released its lineup for the 2016 festival, and it's a doozy.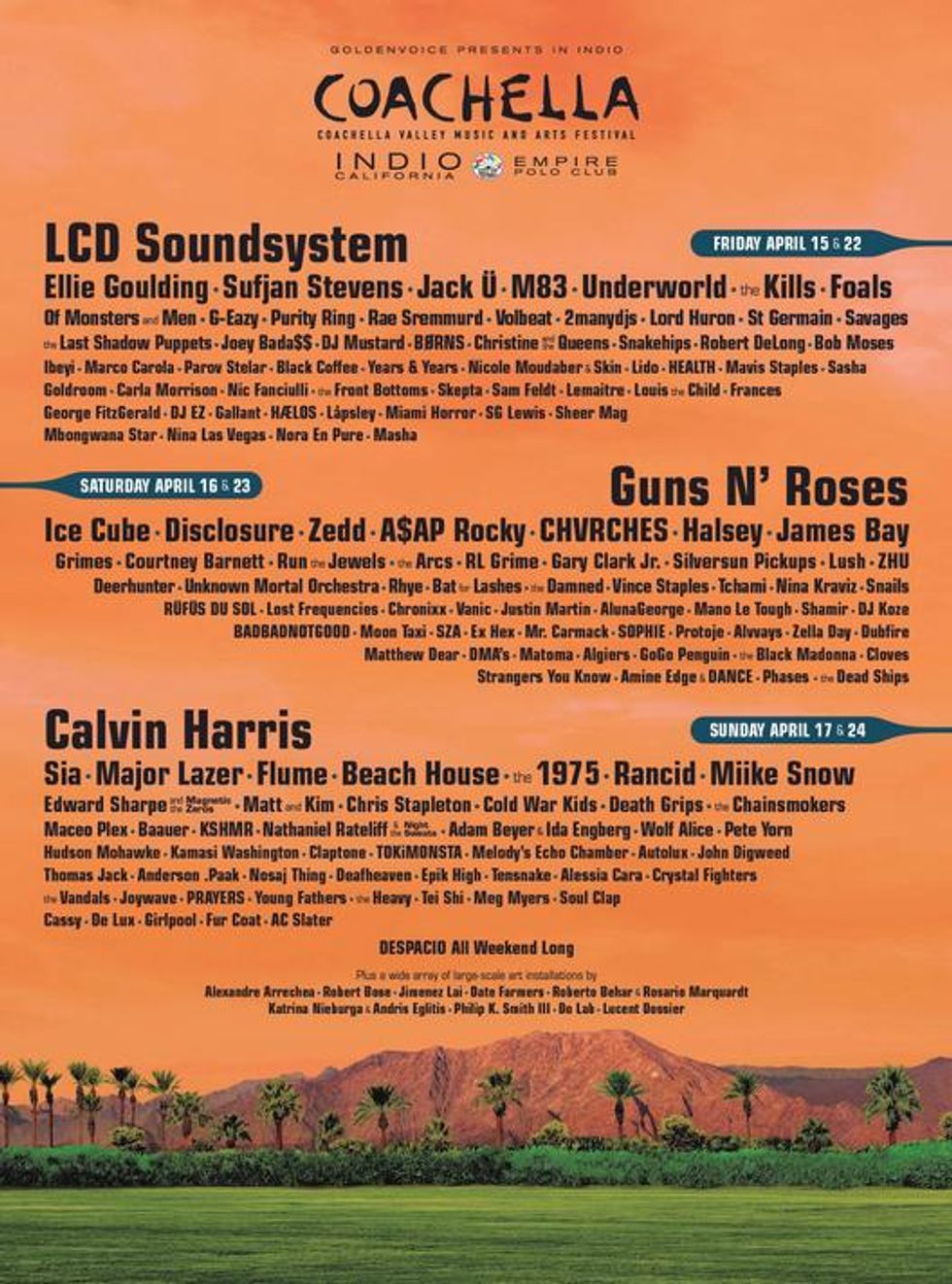 The biggest surprises include a clandestine Guns 'N Roses reunion (Slash and Axl, rise up!), shoegaze band Lush playing their first performance in 20 years, and ICE CUBE.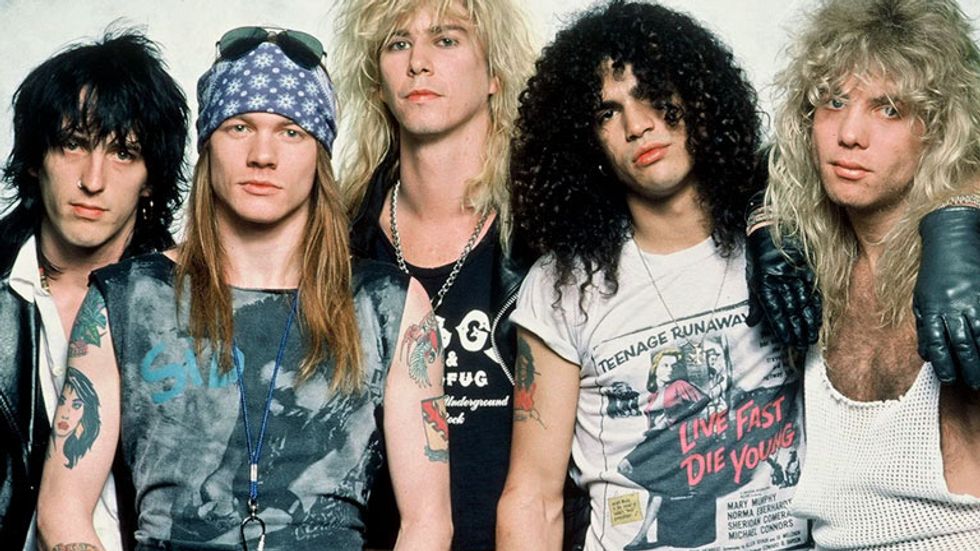 You can bet the $375 it takes to get into the Indio Valley's Temple of Molly that 80% of the tassel'd crop-top wearing 20-year-olds trying to get service to text their dads to "put a little more into" their checking accounts have never heard of any of those names.