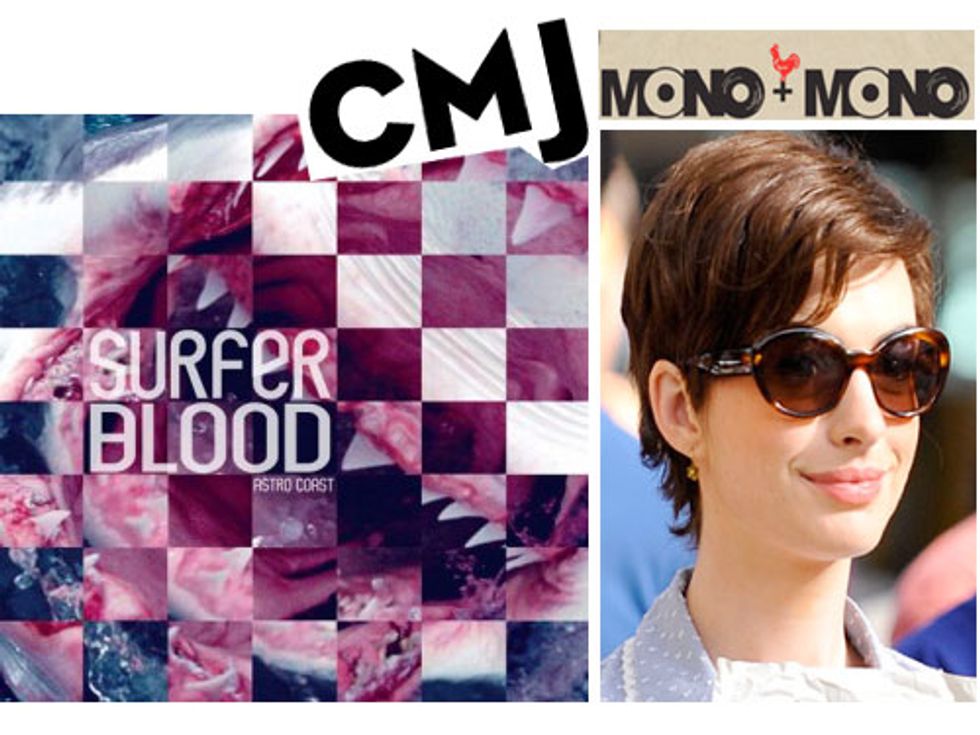 1. Congrats Peaches Geldof and Eli Roth! It's their six month anniversary tonight. And to celebrate, they're going to The Last Exorcism premiere in London. [@peaches_g]

2. Here's an initial lineup for CMJ. On the docket? The Drums, Surfer Blood, Lissie and The Blow.

3. There's a new music-centric Korean Fried Chicken restaurant, Mono + Mono, opening on E. 4th Street between First and Second Avenues.
[Eater] 

4. 10 acts who will save 2010 from chillwave. 

5.  St. Ann's Warehouse will kick off its 4th decade with The Music of Fela Kuti, a free concert on Brooklyn Bridge Park's newly landscaped Pier 1 on October 4th.  FELA! star Sahr Ngaujah will be playing with a live band from the Broadway show. 

6. Anne Hathaway has a new super-short haircut! [NYM] 

7. Steve Lewis reports that Lavo, the first restaurant-club conceived in Las Vegas to open in New York City will take over the old Au Bar space on 58th and Park. [Black Book]