As DListed reports, GroupOn now has a special deal on...CLIP-IN. MAN BUNS.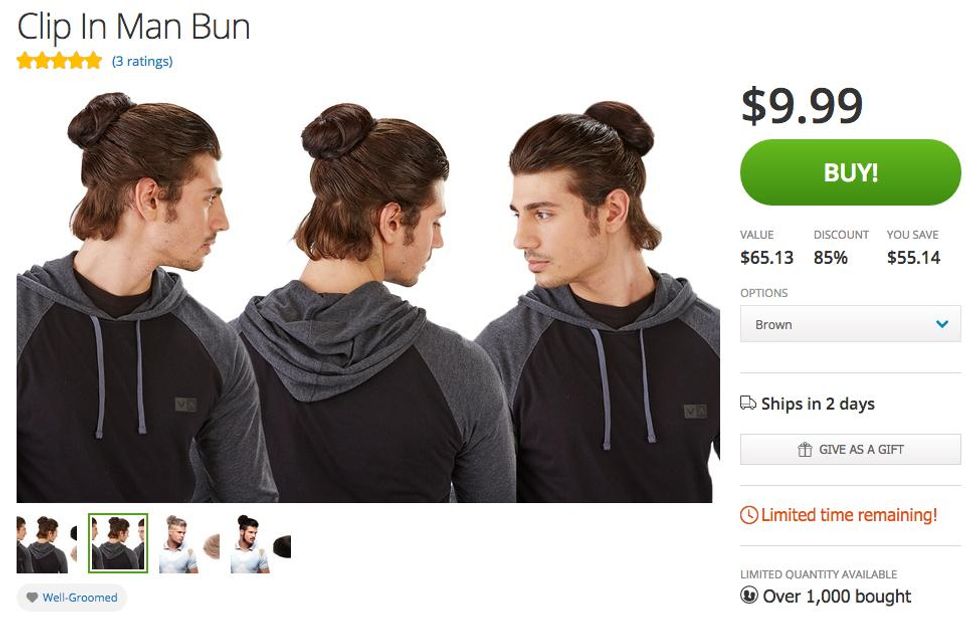 The products currently have an 85% discount rate, and I CAN'T BELIEVE WHY.
They're also available in a brooding brunette, as shown above...
...or a flirty blonde...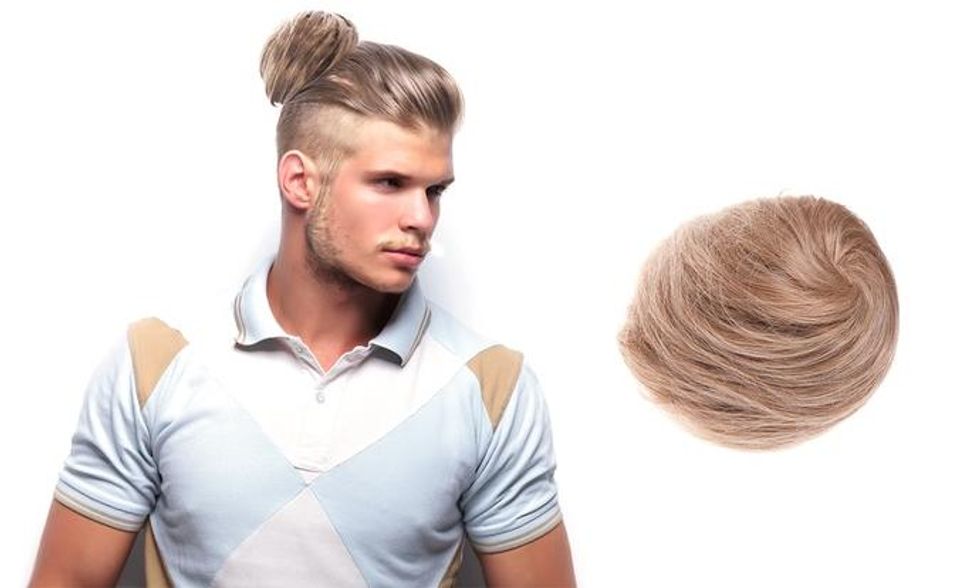 Kudos to the artist who photoshopped this sudden train-wreck color shift.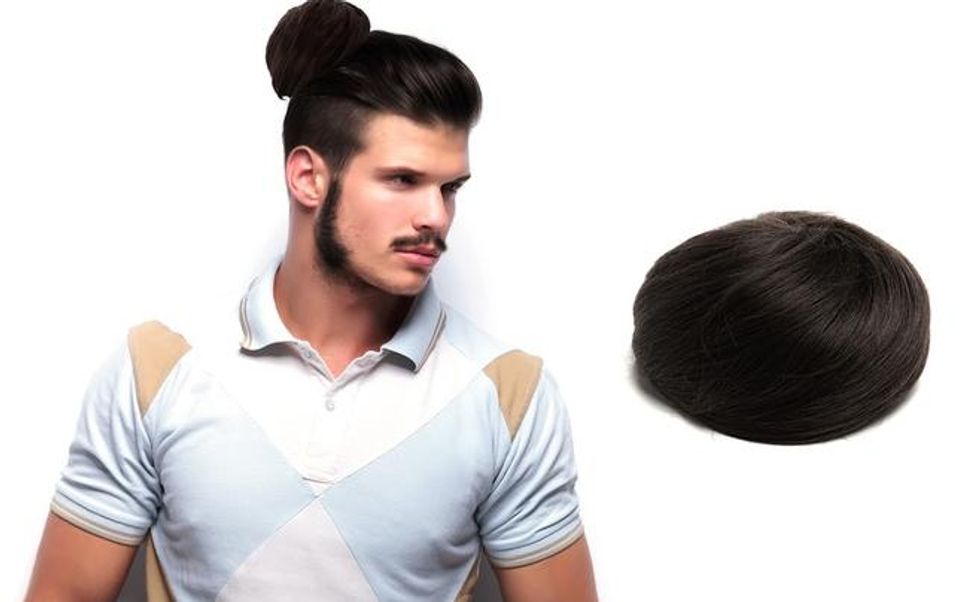 The description reads (and yes, I'm breathing into a paper bag as I struggle to type this):
For the Man Who Wears Many Hats, but No Bun
One of the hottest trends in men's fashion, the man bun has been popularized by fixed-gear bicyclists and introspective Hollywood actors alike. But although the hairstyle oozes with fashion sense, those who sport it might find themselves outcasts in sports bars, motorcycle gangs, and the annual government-mandated machismo test. This attachable—and, equally important, detachable—man bun lets you blend in with your surroundings, putting it on when you smell fair-trade coffee or hear a banjo, and taking it off when someone utters the word bro.
How To Wear It
Comb your hair back toward the crown of your head, in a similar motion to lacquering a reclaimed-wood coffee table
Attach the man bun to your natural hair the way the lay public attached itself to Arcade Fire
Use bobby pins to secure the man bun, decide bobby pins are too mainstream, use antique paper clips instead
Specifics
Attachable hairpiece
Made of artificial hair
Product dimensions: 3" (dia) x 1" (H)
The most logical next step is to band together and track down the person/persons who bought ONE THOUSAND of these fake buns, and demand they throw them into a large bonfire, regardless of whether or not their purchase was ironic.
Within the flames, we will be able to see our collective futures.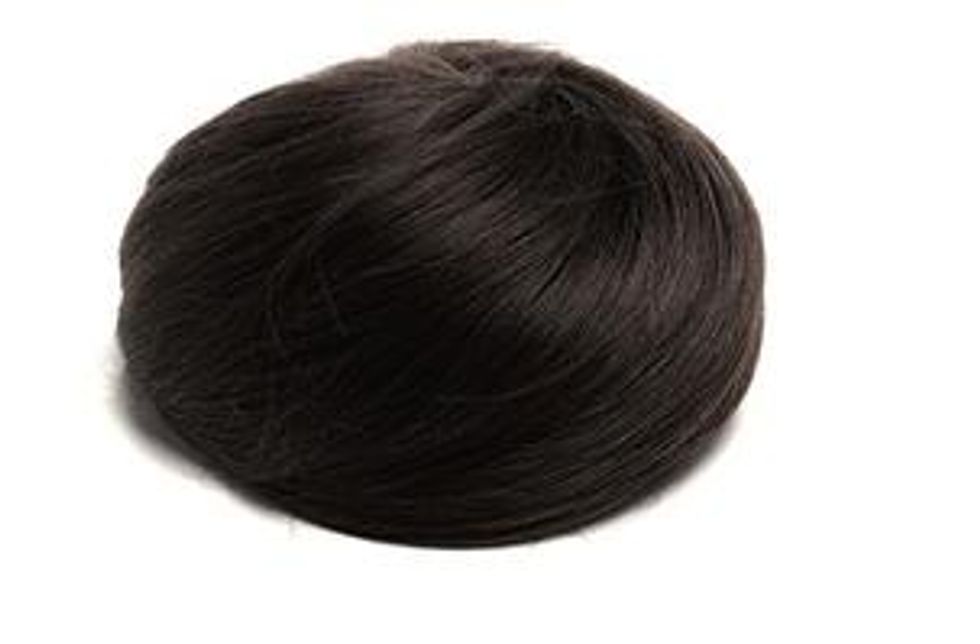 SOUNDS REASONABLE!