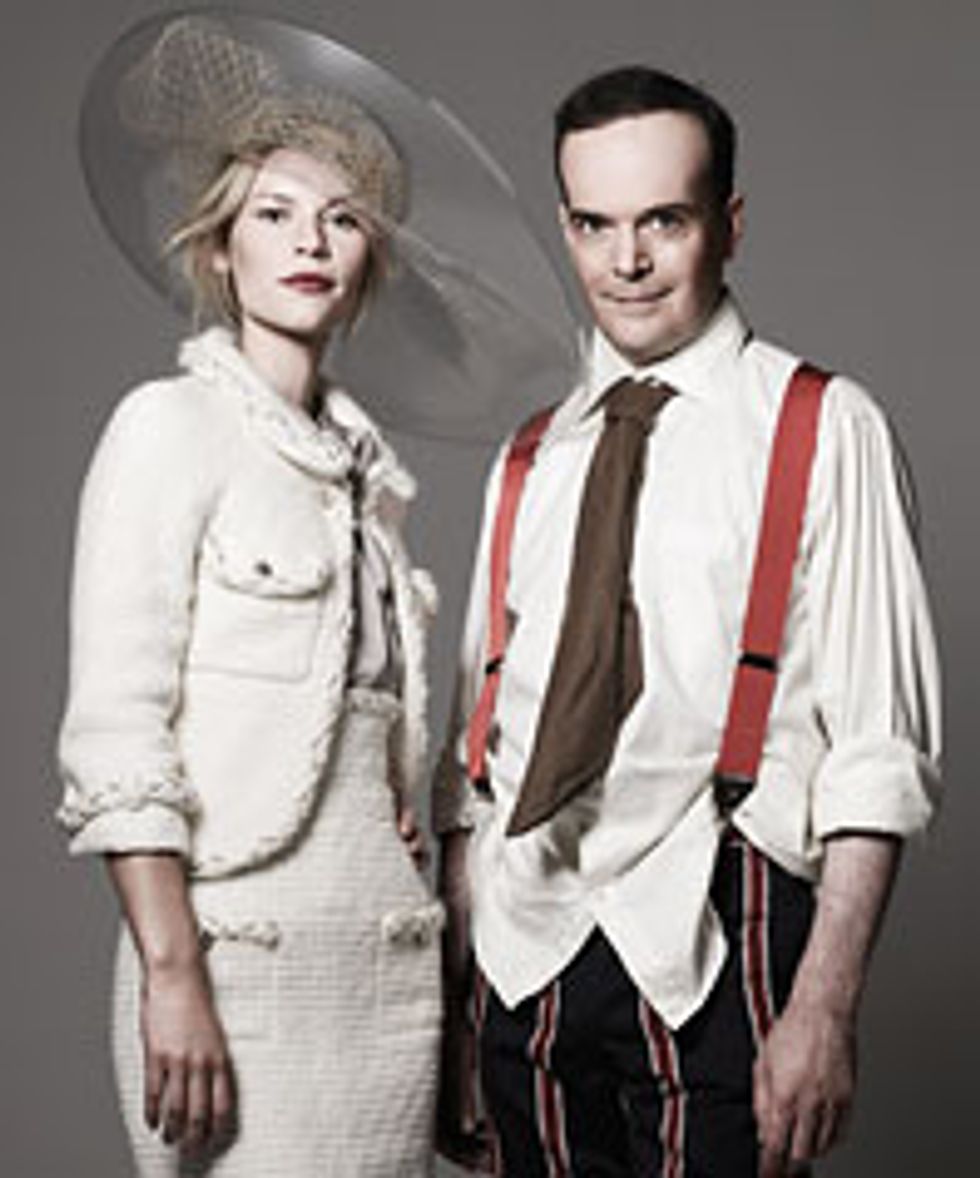 This past Saturday I saw the Roundabout's Broadway revival of Pygmalion as fellow Broadway Baby Mr. Mickey's plus one. Thanks MM!
The show, starring Claire Danes as Eliza Doolittle, the poor, Cockney-speaking flower girl who is transformed into a high-society duchess by master phonetician, Henry Higgins played by Jefferson Mays, opens this Thursday and is already sold out. (I heard the ticket salesman at the American Airlines Theater say that it was overbooked! What is this, JetBlue?) It was my first time seeing the George Bernard Shaw play which was the inspiration for the musical My Fair Lady, and I must say, I missed the Alan Jay Lerner and Frederick Lowe tunes, like "Wouldn't It Be Loverly" and "The Rain in Spain," but it was a solid production of the play.
Danes was great as the poor flower girl, but I didn't quite believe her dramatic transition into a glamorous society girl. She just looked as if she'd taken a nice long shower... but nevertheless, she's a star and it was great to see her live on stage! Jefferson Mays, who won a Tony for the the one-man play I Am My Own Wife (which I still curse myself for never getting to see) was also quite good as the tempestuous Higgins.
Ben Brantley, chief theater critic at the New York Times, was at the performance we were at. I wonder what he will have to say about the production in his review which will come out on Friday....
Photo of Claire Danes and Jefferson Mays from www.nymag.com