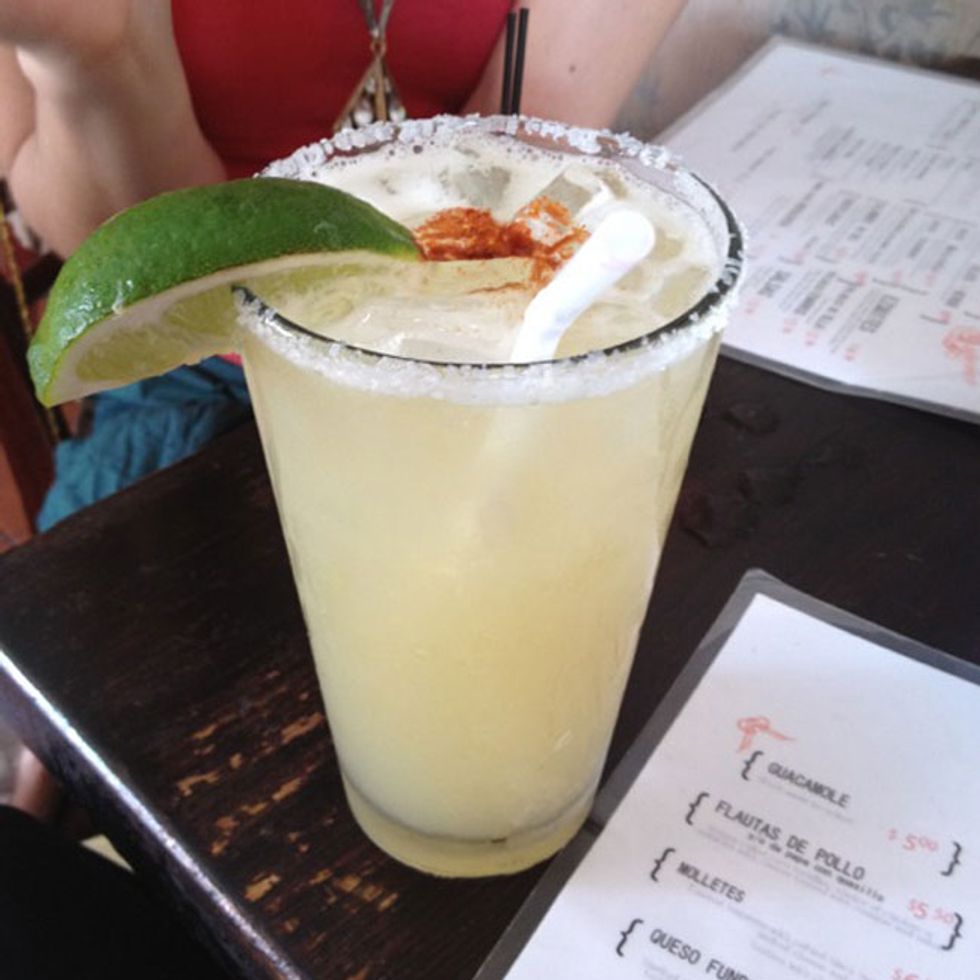 It is a fateful day when the Kentucky Derby and Cinco de Mayo collide. Short of tequila juelps, the two traditions don't necessarily jive, so we'll let the Southerners bet the races. We're going straight to Mexico with these cinco margaritas por favor. 
Double Margarita at La Superior
This classic Williamsburg cantina does margaritas our style -- strong and doubled (that's one pictured above). We recommend a hibiscus marg alongside carnitas and guac. 
Grapefruit Margarita at Gran Electra
The latest from the team behind
Colonie
in Brooklyn Heights, Gran Electra tries its hand at green market Mexican. Before diving into a plate full of fish tacos, order one of the citrus-spiked cocktails alongside a Tecate and sweet housemade sangrita. 
Blood Orange Margarita at The Bedford
Sweet orange, fresh lime and tequila make this short shot of a tangy cocktail is bloody good, and the perfect start to a night full of sangrita and tequila shots.
Tamarind Margarita at North End Grill
A favorite from the bygone days of Danny Meyer's Tabla, the Tamarind Margarita reappears at his new FiDi venture. Nutty and a little bit sweet, this classy twist is what the power brokers will be drinking come five o'clock.