Scottish electro-specters, CHVRCHES, have released a moody new music video for their driving synth-opus 'Clearest Blue,' from last year's excellent Every Eye Open.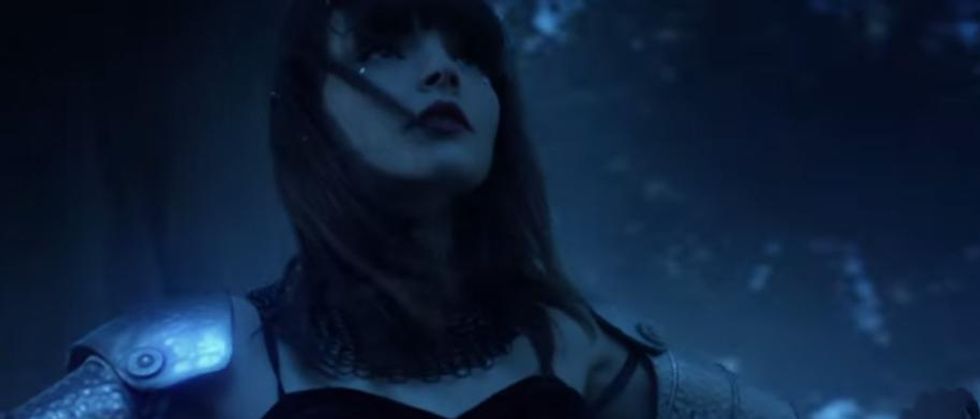 The clip features frontwoman/vocalist Lauren Mayberry, dividing time between wandering around a windy forest at dusk, clad in a black gown and knight armor, and emo-dancing at an L.A. nightclub.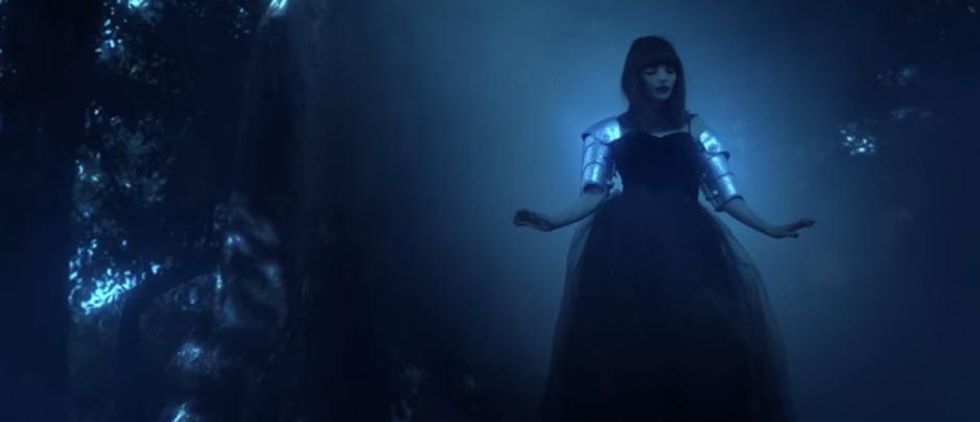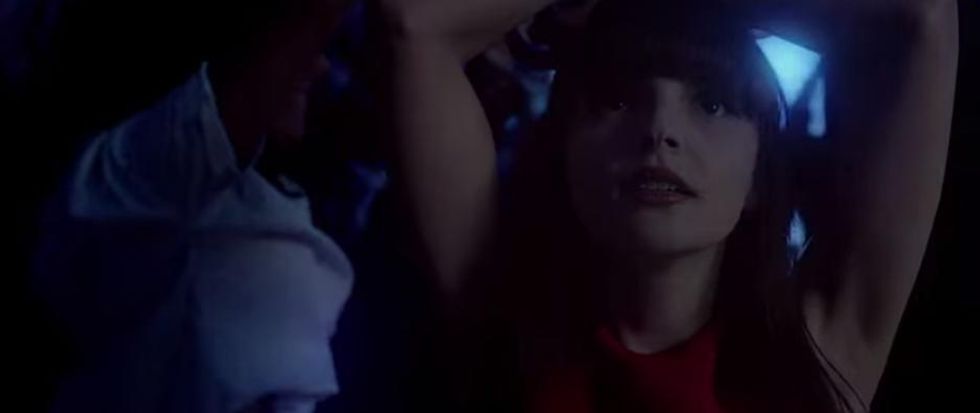 There's also a parallel storyline of two thugs carrying out some kind of crime heist in their car--one that ends tragically.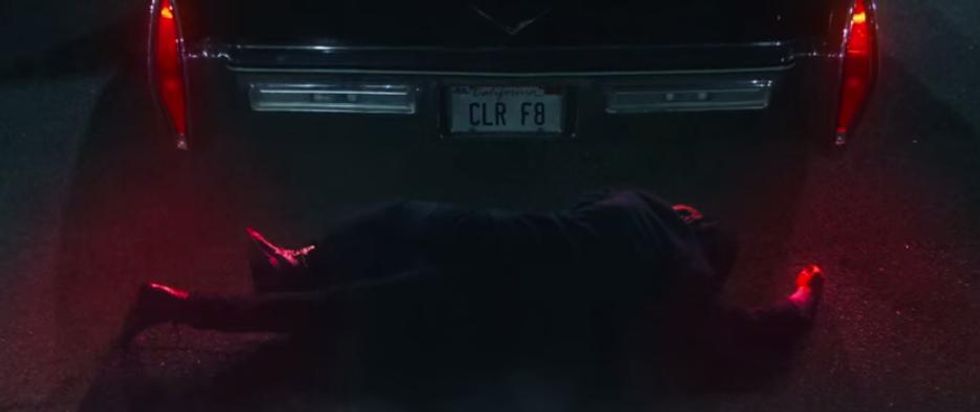 It's like Drive meets Snow White and the Huntsman.
Watch below.