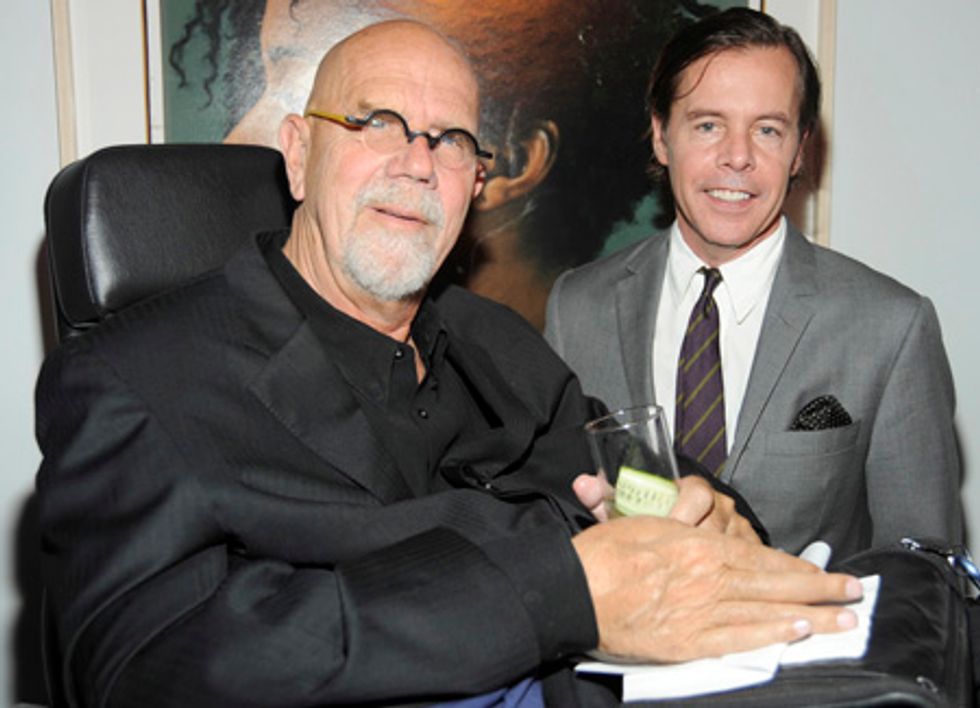 Remember when everyone had an
AOL
account? Some still do - hello
Kelly Klein
,
Andrew Saffir
,
Bettina Zilkha
and other boldface names. AOL toasted its 25th anniversary last night with its
Project on Creativity
show with artist
Chuck Close
at the
New Museum
. Close photographed some global biggies for the exhibit, like the
Dalai Lama
,
Gus Van Sant,
Claire Danes
, artist
Kara Walker
and of course, himself The party was packed:
Kate
and
Andy Spade
, AOL's
Tim Armstrong
,
Genevieve Jones
,
Jennifer Missoni
,
Will Cotton
, director/fashion designer
Jamie Johnson
,
Waris Ahluali
a,
Glenn O'Brien
and
Bill Powers
all showed up. The Project on Creativity was a concept dreamed up between AOL and art think tank/gallery
Partners & Spade
. "I'm very excited to be collaborating with AOL on this project," Close said. "They have been rapidly evolving and intelligently investing in the global creative community. I believe this kind of thinking will help them reemerge as the pioneering American brand known throughout the world." Maybe I need to get a new AOL account! After the opening, VIP guests walked up the street to The Bowery Hotel where
John Legend
performed.