Today, stop whatever you're doing--be it walking, or even driving! Turn to the first person you see, and gently remind that them that today is Christina Aguilera's birthday.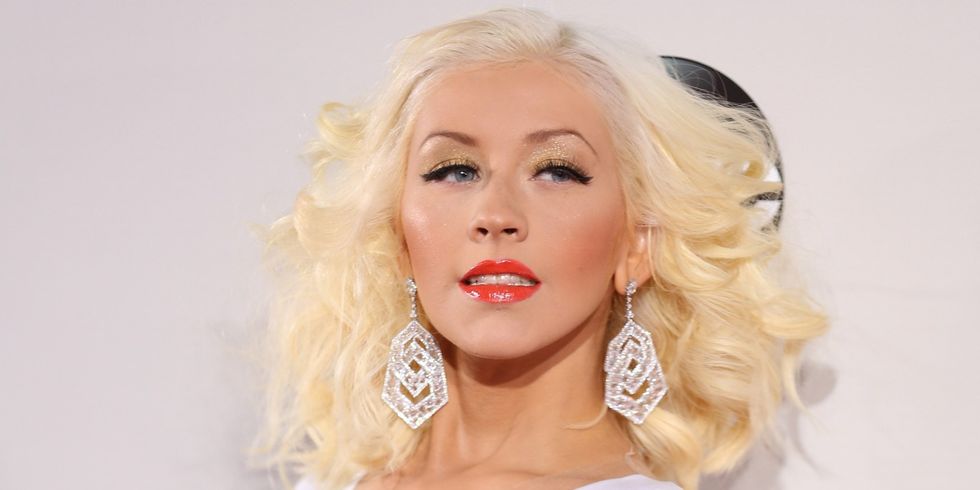 Yes, 37 years ago, Christina María Aguilera was born in an amber sea dewy tall grass beneath a willow tree as big as a mountain (Staten Island); a lissome, lavender swan, who was placed on this earth to heal mankind through her heavenly vocals.
Since first appearing on the Mickey Mouse Club, and offering the underrated anthem of the late Nineties ("Genie In A Bottle"), Aguierla has managed to quietly (well, ok, not-so quietly) maintain herself as a low-key staple of American pop culture.
She is, for all of her...less than stellar moments...
...and there have been many.
She is a true American icon.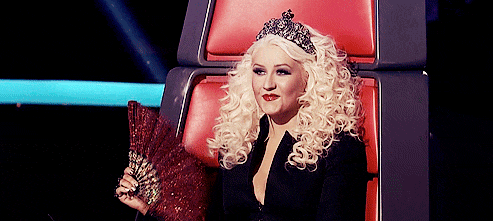 Here are 7 of Christina's most iconic moments.
8. Mickey Mouse Club (1993-1994)
Originally denied because she did not age requirements, Christina's first brush with stardom came as a cast member of the legendary Mickey Mouse Club. Her cast mates included Justin Timberlake, Keri Russell, Ryan Gosling, and indie electronic artist, Britney Jean Spears.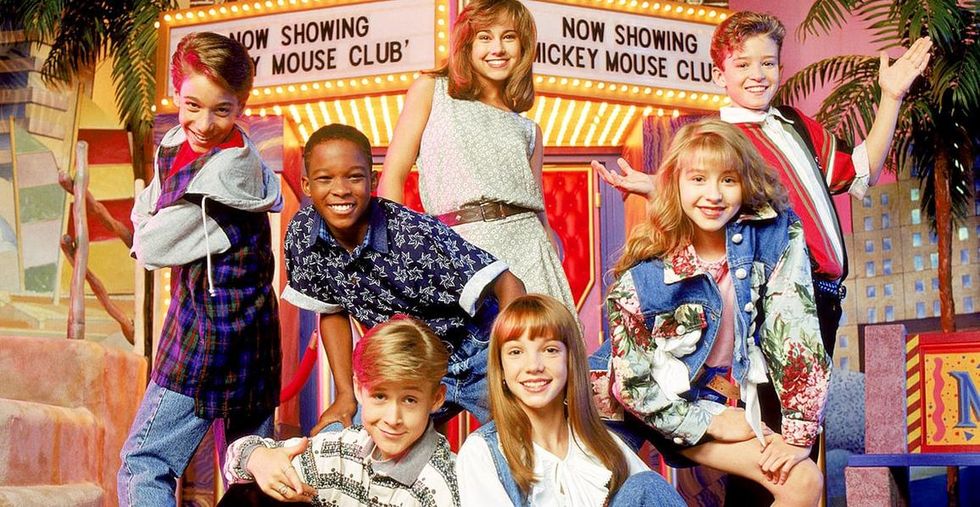 7. Genie In a Bottle (1999)
XTina's debut anthem of sexual preservation boasted her seriously transcendent vocals, and not surprisingly, was the biggest selling record of the year; it also offered up to the most peak 1999 outfit...of 1999.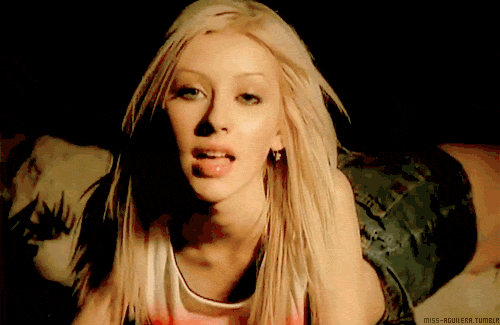 Tasseled crop top with orange cargo pants: the lewk.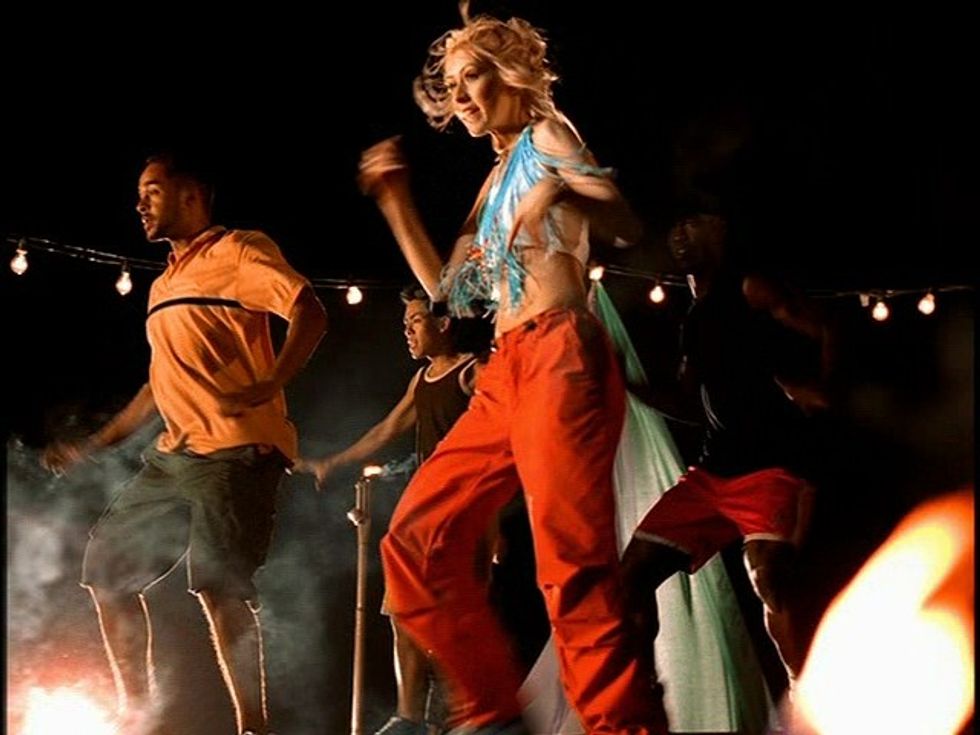 6. The music video for "Dirrty" (2002)

Christina always seemed to be playing catch up with perceived rival Britney, so when she released the sex-on-Ritalin video for "Dirrty," a year after Britney's unbelievably sultry "Slave 4 U," it felt a little...out of breath.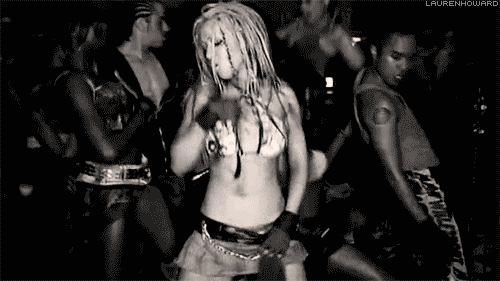 Nevertheless, no one did boxing gloves better.
5. "Beautiful" (2002)
The ultimate "Love Urself" ballad, that won a Grammy for Best Female Pop Vocal Performance, may go down as Xtina's ultimate signature (Rolling Stone named it #52 on its list of 100 Best Songs of the 2000s).
It's also been adopted by the LGBT community, for its self-acceptance message; the video featured both a gay couple making out, as well as a transgender woman.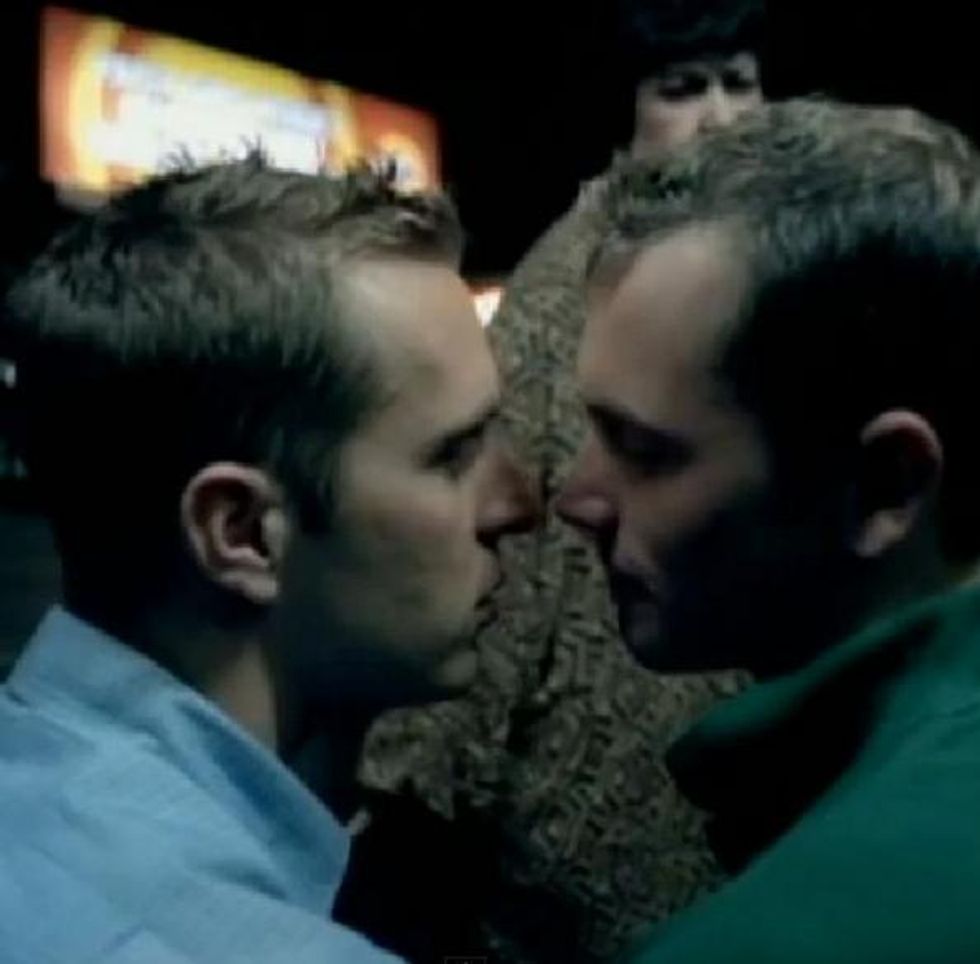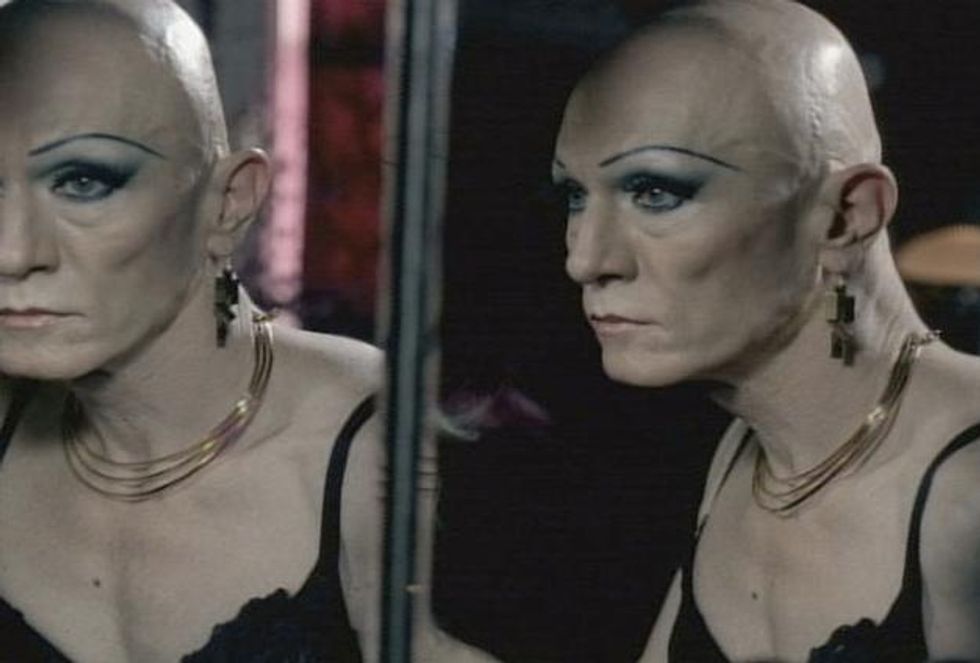 Queer Ambassador Xtina, COME THRU.
4. This promo still for "Not Myself Tonight" (2008)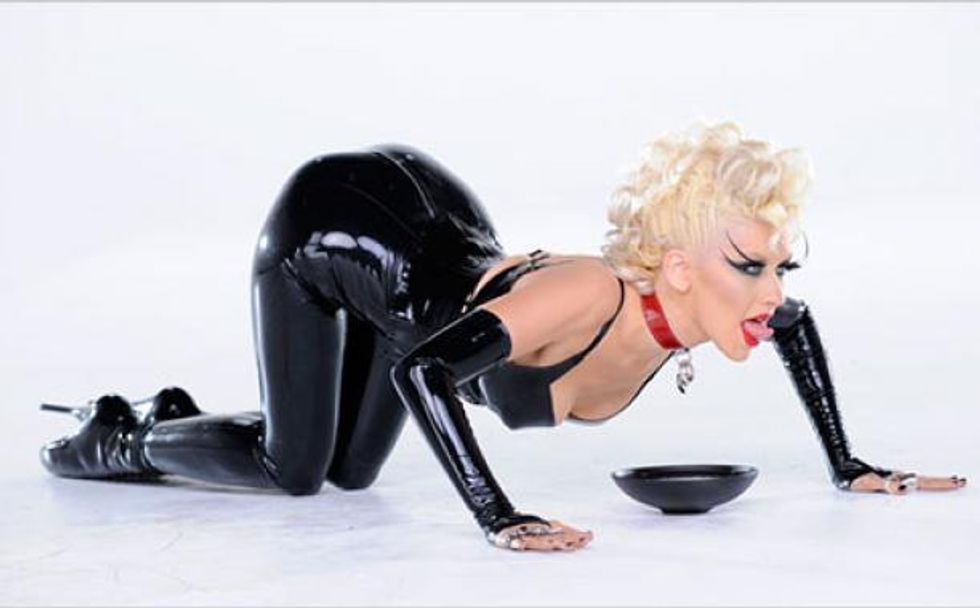 No words necessary.
3. Making out with Madonna at the 2003 VMAs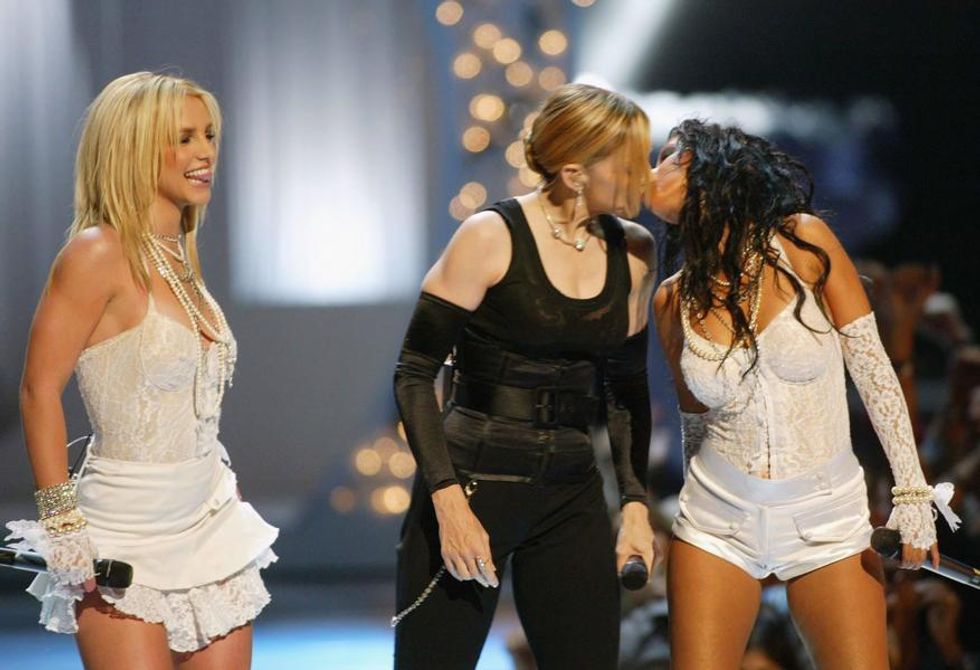 While Madge and Britney's smooch during a mash-up performance at the 2003 VMAs was the image that circulated around the globe, do NOT forget that XTina got in on that action!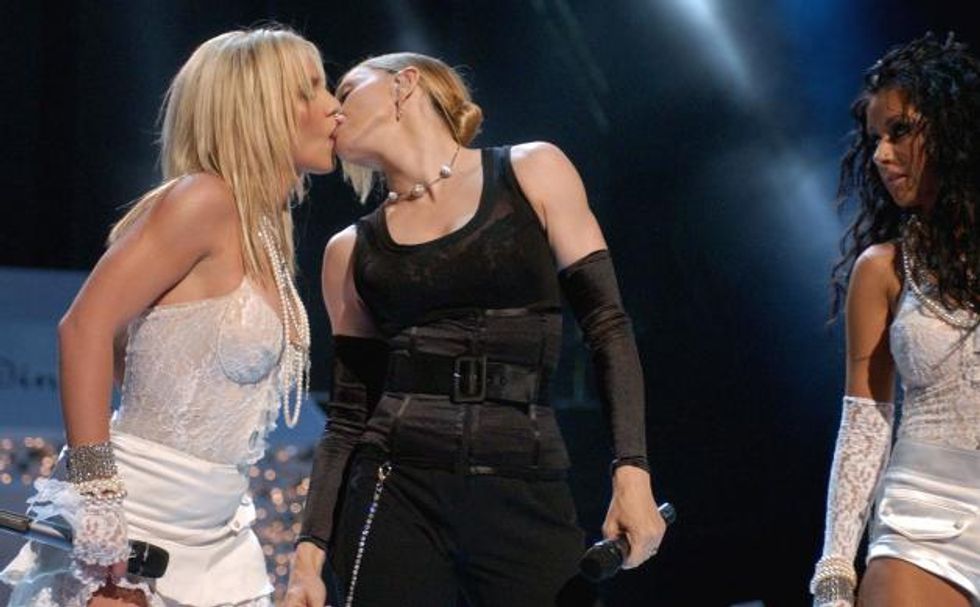 Although Christina longingly waiting on the sidelines for the Pope-ess of Pop to bless her is a pretty nice metaphor for her career.
2. Her verse in "Lady Marmalade" (2004)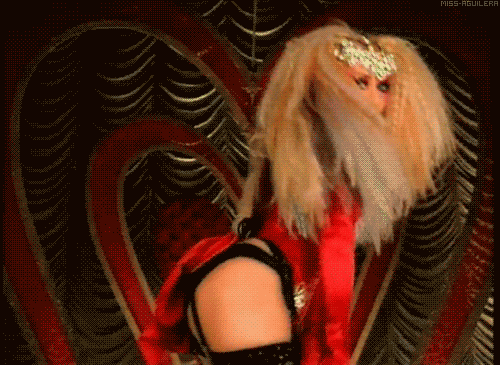 Although she shared the spotlight for the cover of "Lady Marmalade" from the Moulin Rouge, Christina's portion of the now classic rendition was the epicenter of the diva supernova.
Name a person who hasn't locked eyes with someone at a party and mouthed Christina's, "Hey...HEY!!!!" intro to the song, and I'll name you a LIAR.
1. Burlesque (2010)
The 2010 film, was meant to be Christina's "Bodyguard" moment (Sorry, Whitney), but quickly became a gay fantasia, and immediate cult classic a la Showgirls (which I believe they intended all along). Regardless, it managed to doll out some righteous ballads from our girl and costar Cher.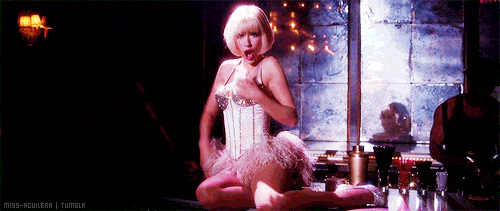 ****Honorable mention: Christina's uncanny impression of Samantha Jones in Sex and the City on SNL.
You May Also Like