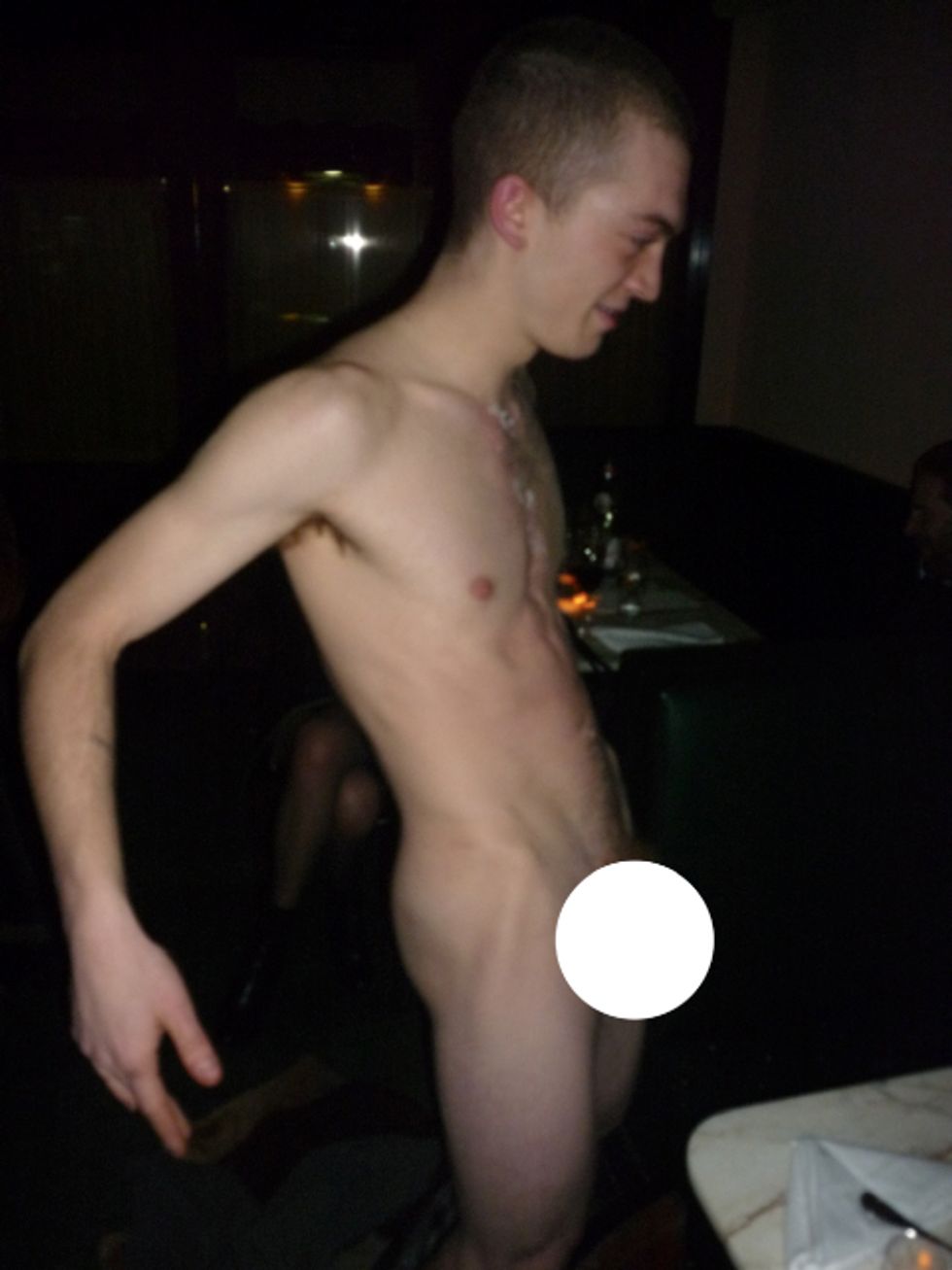 In SOPHOMORE designer Chrissie Miller's fourth installment of her PAPERMAG Fashion Week diary, she has a cozy Valentine's Dinner at Paul Sevigny's new restaurant. At the next table over? A naked guy.
On Valentines Day my boyfriend and I decided to skip the romantic dinner and spend it with 100 fashion peeps at Paul Sevigny's new place
Kenmare
. All of our friends were there and why not spend the Day of Love with pals, too? The food was amazing and the place its great. The most exciting thing that happened all night was when a stranger sat at the table across from us and proceeded to strip down naked and poor hot wax all over himself. TOTALLY NORMAL. The best part? People were too busy in there own conversations to even notice! Only in New York.
CLICK HERE FOR PAPERMAG'S COMPLETE DOWN-LOW FASHION WEEK FALL 2010 COVERAGE. >>