Fuck eBay, because Chloe Sevigny's reportedly selling some old stuff from her legendary clothing collection and we're screaming re: the possibility of us owning her old X-girl shirt. Or at least that seems to be the case according to a now-deleted Instagram posted of Sevigny in between racks of clothes and the infamous Gummo bunny ears.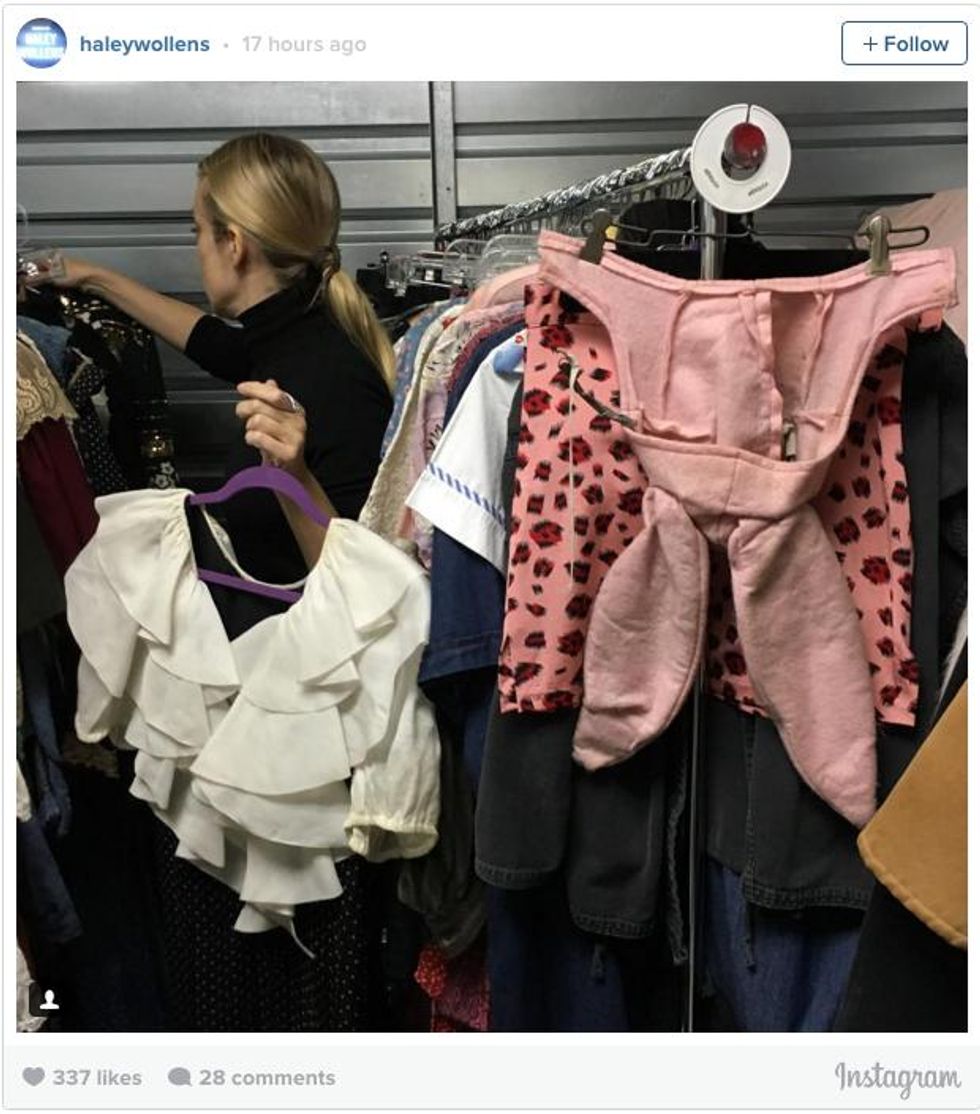 Posted by stylist Haley Wollens, the photo was captioned "SAVE YOUR LUNCH MONEY, KIDS. Something very major is happening soon in NYC," though what exactly is on the auction table seems to be more of a mystery. Because while anything/everything from her Brooks Brothers blazers to the baggy skater jeans she's kept from high school could possibly make an appearance, her PR isn't saying much, describing it to us as "a very casual tag sale" that doesn't have a set date yet.
But maybe this is her way of giving back? After all, Sevigny told us last year that "I feel sad for kids today that thrifts aren't the way that they used to be," so let's hope that means she's planning something big for her forthcoming sidewalk sale? In the meantime, you can flip through a few of her best looks from the PAPER archives below for some early-aughts inspiration.


You May Also Like