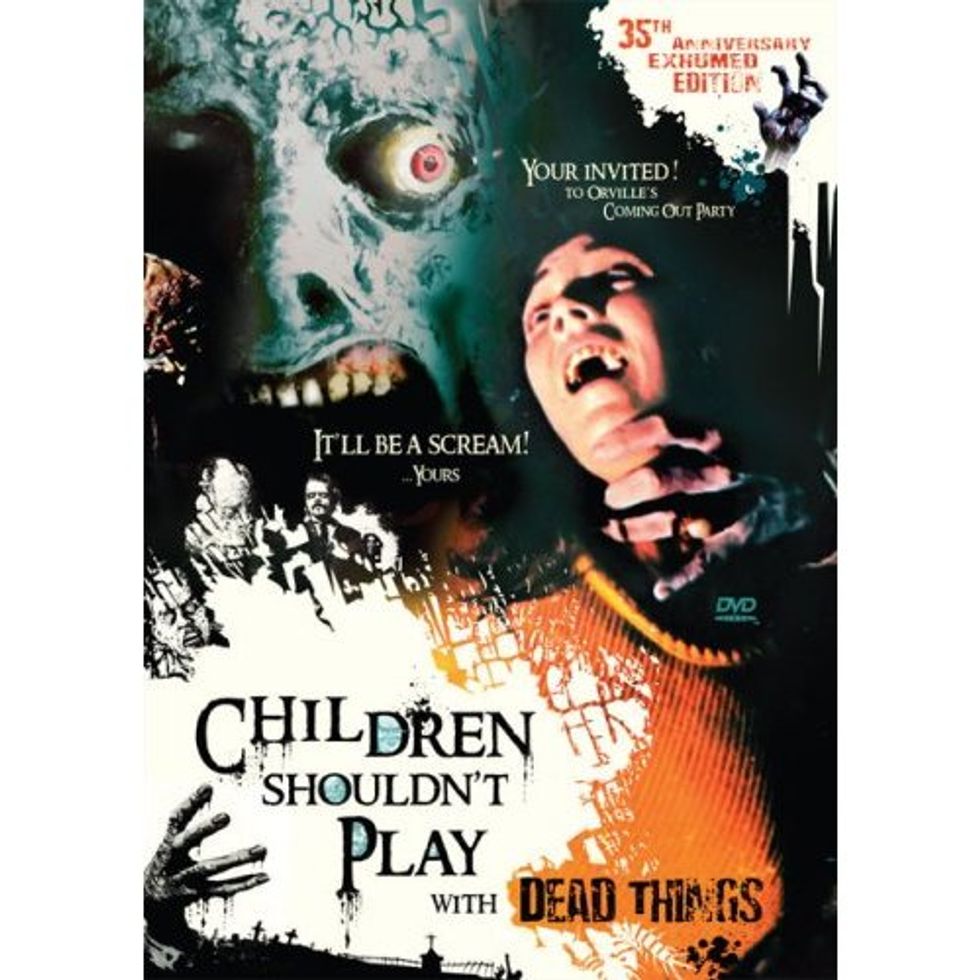 My friend alerted me to the cover art for the updated DVD release of Bob Clark's fun 1972 zombie film Children Shouldn't Play With Dead Things. Check out the stupid typo on the DVD box: "Your Invited." It's taken to be from the original movie ads: "You're Invited To Orville's Coming-Out Party. It'll Be A Scream -- YOURS!"
Director Bob Clark is probably best known for Porky's and A Christmas Story, but his genre horror films were terrific, like the original Black Christmas and Deathdream, about a soldier who comes back from Vietnam really "changed" with a taste for blood, which is eerie and sensational.
Children Shouldn't Play With Dead Things is about a troupe of actors who go to an island, dig up a corpse named Orville, and jokingly do a satanic rite to raise the dead. Unfortunately it works all too well and they are attacked by rotting, hungry, corpses. It mixed humor with horror and used to play on late night TV here in New York all the time, and everyone I knew looked forward to it. Sadly, Clark and his son were killed in a head-on car collision in April of this year.